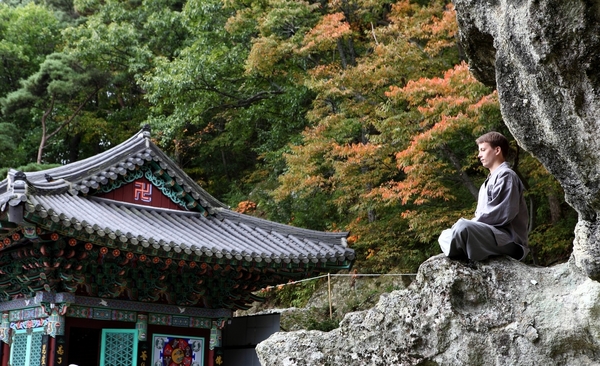 According to a recent report by BBC.com Travel, Korea has been named as one of five countries where its people live to a grand old age.  Along with Japan, Spain, Singapore and Switzerland, Korea was named as a country where the people live substantially longer than the worldwide average.
Interest in wellness tourism has increased worldwide in recent years as people wish to escape their busy lives and rejuvenate their body and soul.
For visitors wishing to make the most of wellness tourism options in Korea the Ministry of Culture, Sports and Tourism and Korea Tourism Organization provide a list of '25 must-go Wellness Spots in Korea' for the interest of overseas visitors.  The unique and special wellness programs can be experienced in Korea through four different categories – Beauty & Spa, Traditional Korean Medicine, Nature & Forest Healing and Healing and Meditation.
Some great examples of these spots are the LaGua Spa in Jeonju which not only offers natural hot spring water baths but also a variety of Hanok experiences such as traditional pavilions and market-style food court.
Immerse yourself in the Herb Island Herb Healing Centre located in Korea's largest herb garden. The centre offers various herb detox programs using ten natural wellness methods as well as herb-based programs.
A healing forest of cypress trees that dates back to the 1940's offers cypress and salt themed therapies and woodcraft programs.  The National Centre for Forest Therapy offers various forest experience programs.
Healience Zen Village offers a stay where healing and science combine the base for healthy food and training as well as a balanced soul and life rhythm, which enables a healthier aging process.
The Jinan Red Ginseng Spa offers five different red ginseng based programs, including open-air baths by the side of Mt. Maisan.
Korea has plenty of beautiful places to commune with nature.   The Suncheon Bay National Garden and Wetland Reserve is just one of them.  Here you can join experience programs or one of the diverse festivals which take place regularly.