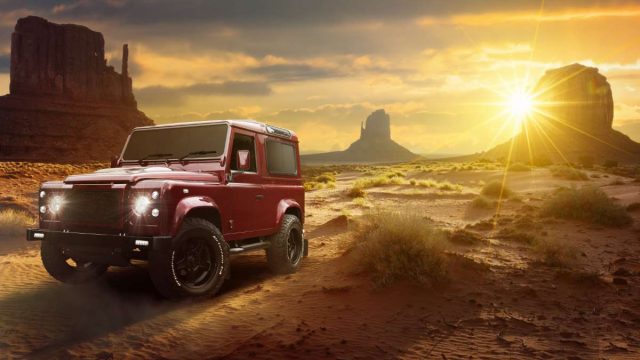 Twisted – engineers of striking, iconic 4x4s featuring proprietary and precision engineering, fashion-worthy custom design and timeless British Defender® DNA – is introducing a thrilling lineup of customizable vehicles into the North American market. The brand's flagship Twisted NA-V8 owns the road and the dirt via the renowned LT1 engine and a wide range of exclusive powertrain features – with body style variants that include wagon, soft-top and pickup models. An all-electric version is also projected to launch later in the year – with pre-orders beginning this month.
Tom Maxwell, managing partner & CEO – Twisted North America
"The United States market has come to a point where rugged, luxury SUVs from Germany and across Europe are a dime a dozen – and buyers in this segment have yet to discover a far more exclusive, head-turning alternative. The Twisted NA-V8 lineup is comprised of completely unique vehicles – with the soul of the timeless British Defender® – that stand out with unrivaled levels of prestige, interior/exterior design possibilities tailored for any personality and immense attention to detail across every element of the machine. With confidence backed by superior engineering and 20 years of innovation, we look forward to seeing the first Twisted owners in the USA turn heads, inspire the most awe at stoplights and enjoy the most extraordinary ownership experience."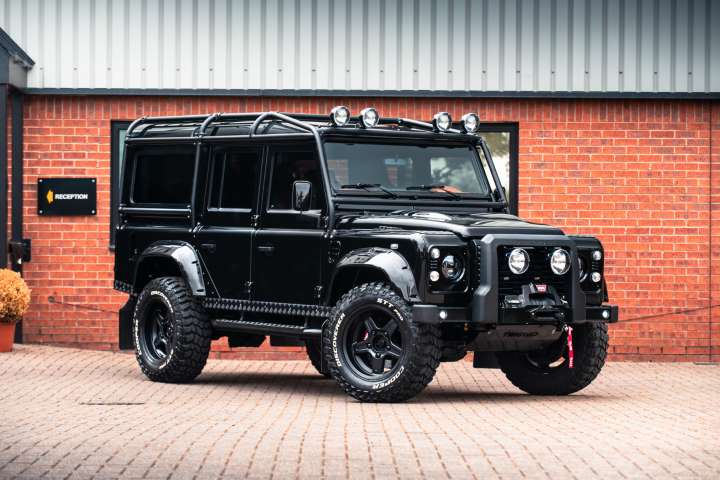 The Twisted NA-V8: Unmistakable Presence.
The NA-V8 is the ultimate expression of individuality – on-road, off-road and in mindshare when it comes to standing out in a sea of existing luxury SUVs, while still prioritizing reliability and everyday drivability. Customization is everything: Each owner has the power to choose from a variety of aesthetic elements and functional accessories that reflect their personas.
Top-level technical specs: A powerful engine made famous through the Chevrolet Corvette, the LT1, is complemented by Twisted's proprietary braking and suspension system developed with leading European manufacturers Alcon, Bilstein and Eibach. Sample features include:

Engine:

Standard: 6.2 LT1 V8 engine delivering 455 horsepower – coupled with an eight-speed automatic transmission as standard, with a five-speed manual option.
High-performance: 6.2 LT4 V8 engine cranking out more than 650 horsepower.
Custom tuning: Upon request, Twisted engineers will work to extract even more power out of each engine.

Progressive Suspension: Custom valved dampers, superior traction, dramatically reduced understeer and suspension travel retained for off-road capability.
Performance Braking: Six pot front brakes, four pot rear brakes, hard-use RS29 brake pads, ABS and TCS for increased traction.
Performance Driveline: Upgraded heavy duty differentials, drive shafts and half shafts.
Switchable Exhaust: Delivers multiple layers of rumble to boldly announce both arrival and departure.
Sophisticated interior: The NA-V8 is packed with contemporary technology and comforts to suit the needs of the modern driver – far exceeding specifications from Land Rover's® original Defender®. Sample features include:

Infotainment and Entertainment

Touch-screen infotainment and navigation
Enhanced splash screen with unique function readouts
Exclusive Twisted eight-channel audio system: Italian designed, UK developed and built specifically for Twisted vehicles
Tracker and immobilizer
Companion app live monitoring and security features

Convenience

Front and rear facing cameras with wide-angle panoramic views
Parking sensors and blind spot sensors
Central locking and electric windows
Cruise Control

Additional Elements

Cabin-wide air conditioning
Heated & cooled Recaro® seats
Custom center console
Upscale panel materials
Twisted soundproofing & insulation technology
Advanced electronics and switchgear
Full coverage warranty:

Twisted's fully comprehensive coverage includes 24 months / 20,000 miles with available extensions.

GM engine and gearbox coverage: Two years / 50,000 miles.
Pricing and reservations/orders:

Starting at $250,000 (U.S.).
Lead time for each custom build/order: approximately six months.
Limited test drives will be available early July 2020.
Reservations and orders may be placed now by calling 1-800-832-8841 – or inquiring via the website at www.twistedautomotive.com/en-us.
Emotion-Stirring Body Variants for Any Lifestyle.
NA-V8 110 Station Wagon: The original any-time, any-place, any-way truck. With a longer wheelbase and seating for up to seven people, the 110 Station Wagon is the perfect bug out vehicle. From a Sunday picnic trip to overlanding in the Rockies, the 110-SW is always ready for a family adventure.
NA-V8 90 Soft-Top: Most at home when basking in sun and bounding through sand. The 90 Soft-Top (or 'softie') is iconic in both style and substance. Should the worst happen, and the weather take a turn, fitting the canvas roof is a five-minute job.
NA-V8 90 Station Wagon: The shorter wheelbase version of the station wagon makes it the ideal vehicle for a fast and dynamic metropolitan lifestyle. Suitable for any occasion, once the day is over and it's time to step into the wild, the 90-SW is the perfect middle ground between usability and capability.
NA-V8 110 Double Cab: Instantly recognizable, supremely proficient and hellishly popular – the 110 Double Cab needs no introduction. With a shape made famous on the big screen, the 110-DC was immortalized as the ultimate symbol of cool as it pursued England's own brilliantly British secret agent.
NA-V8 130 Pickup: The 130 High Capacity Pickup is the largest and boldest of the range. With an unprecedented one-ton payload and rear bed space, this utilitarian form factor was the foundation for many purpose-built vehicles such as ambulances, fire engines and mobile workshops in the United Kingdom.