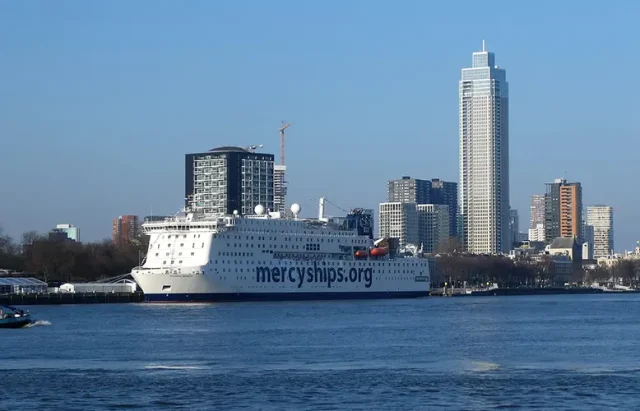 Travel is one of the most exciting ways to enrich your life, whether you're taking a much-needed break to recuperate and rest or are embarking on a backpacking adventure to experience a wide range of different cultures.
If you're preparing to plan your next trip, then consider doing something a little different. When you move beyond the typical week-long getaway, you'll have the chance to discover an inspiring experience that you won't forget.
Discover our top three travel experiences that could be the perfect way for you to change your life for the better.
1) Travel Solo
Many of us are reluctant to travel by ourselves; whether we're prevented from doing so by fear of negative experiences, or the worry that we might find ourselves bored. However, not only do you stand a better chance of meeting and making new friends, but solo travel can do wonders for building your confidence.
If you're worried about finding plenty to do, consider starting with capital cities, somewhere where you know for sure that you'll have plenty of attractions to visit.
2) Volunteer Abroad
Volunteering abroad is an incredible way to give back to the world around us and embark on an experience that will not only change your life but help to better the lives of others.
With companies such as Conservation Travel Africa, you'll have the opportunity to help protect some of the world's most endangered animals, prevent poaching, and educate local communities on how to live in harmony with their four-legged neighbours.
Volunteering will not only allow you to create memories that will last you a lifetime, but when you're putting together a CV for your next career hunt, you'll have something to help set you apart from your fellow candidates.
3) Maximise Your Time Away
If you're looking to make the most out of your travel, then consider embarking on a nomadic lifestyle. Of course, not all of us are in the position to quit our jobs and travel the world, but luckily, many of our jobs can be completed remotely.
Consider talking to your boss about taking your career on the go. Alternatively, depending on your industry and personal capabilities, you could consider working as a freelancer instead. With sites such as Upwork, you can connect with clients and start to build up a name for yourself.
When you freelance, you can work on a schedule that suits you, from anywhere in the world, just be sure that you have a reliable internet connection and that you meet your deadlines!
And, if you're looking to find a way to fund your adventures – particularly if you're going to be away for a while ­– consider renting out your property on platforms such as Airbnb. This way not only will your home not sit empty, but you'll be able to bring in a little extra income.
Have you embarked on a travel experience that changed your life? Share your story in the comments below!