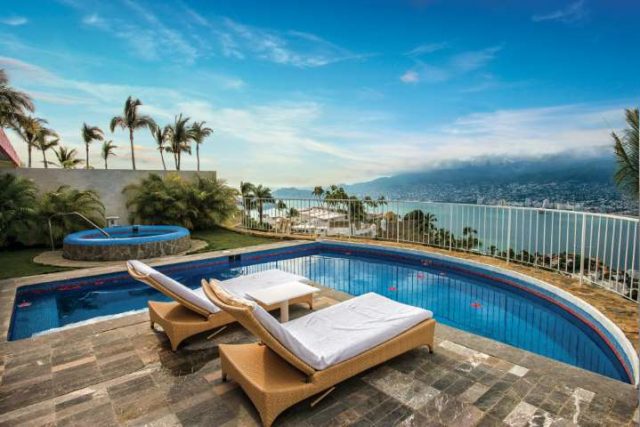 Glamorous yet unpretentious, Las Brisas Acapulco offers guests a luxury getaway on Mexico's Pacific coast. Not only does class come at an affordable price, guests will live like the celebrities who also once vacationed at this pink paradise.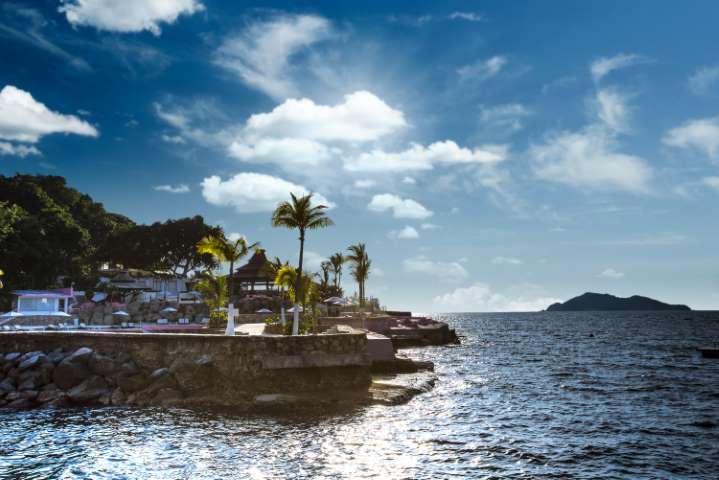 Hidden among 40 acres of lush hibiscus gardens on a hillside high above the famous Acapulco Bay, this gem has been the go-to destination for the "who's who" of Hollywood since the 70s, and Las Brisas Acapulcohas hosted a variety of A-listers including John and Jackie Kennedy, Bill and Hillary Clinton, Denzel Washington, John Travolta, Elizabeth Taylor, Johnny Carson, Sophia Loren, Client Eastwood, Brad Pitt and more.
Guests staying at the resort can rent one of the famous pink Jeeps named after one of the many celebrities who have ridden them and zip around the town to check out the filming locations from Elvis Presley's hit movie "Fun in Acapulco" and Rita Hayworth's "The Lady from Shanghai."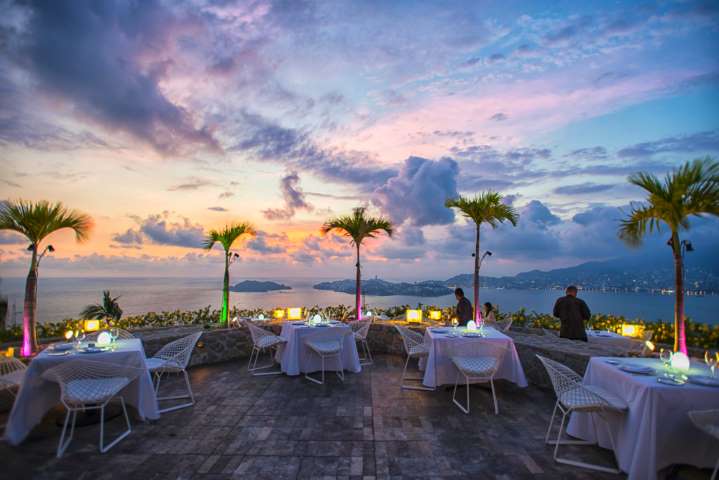 To feel like Hollywood's elite, guests can also stay in one of Las Brisas Acapulco's casitas equipped with a private pool and terrace to enjoy the most spectacular views of Acapulco Bay. For dinner, visitors can choose to elegantly dine at the glamorous Bellavista Restaurant, enjoy live piano music with an expertly crafted cocktail at the Bellavista Bar, or explore La Concha Restaurant for seafood specialties.