In 2024, Australia stands out as a premier destination for luxury travel and hotels, catering to those seeking a blend of exclusive experiences, high-end accommodations, and unparalleled natural beauty.
One of the key attractions for luxury travelers in Australia is its range of high-end accommodations. From urban boutique hotels in cities like Sydney and Melbourne to secluded resorts in the Whitsunday Islands or the wilderness retreats in Tasmania, Australia offers a diverse portfolio of luxury lodgings. These establishments often combine exquisite design, top-tier amenities, and personalized services, ensuring a stay that is both comfortable and memorable. In cities, hotels often boast stunning skyline views, gourmet dining options, and easy access to cultural attractions, while remote resorts offer private beaches, guided tours of natural wonders, and opportunities for intimate wildlife encounters.
Whether your idea of luxury involves relaxing on a private beach in Queensland at Pelorus Private Island,or you'd rather soak up a piece of history at The Interlude's underground relaxation pool in Melbourne, these exceptional hotel properties have you covered.
Southern Ocean Lodge (Kangaroo Island, SA) Opening December 2023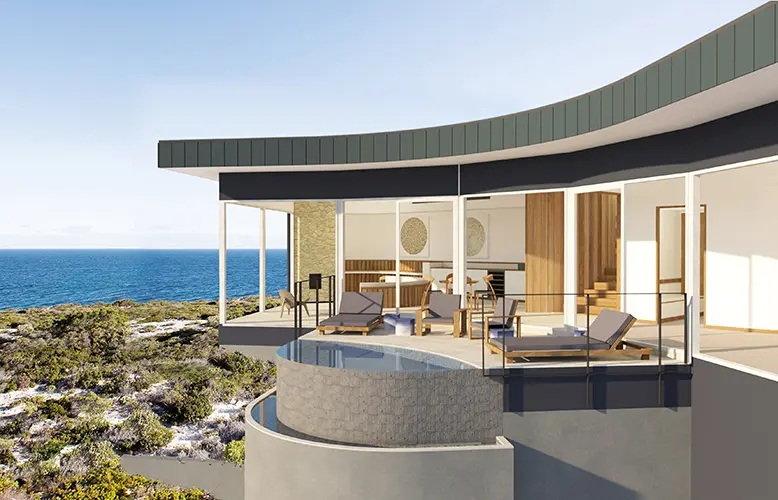 Celebrated around the world as the pioneer of experiential luxury in Australia, the new iteration of Southern Ocean Lodge has returned to crown the wildly beautiful clifftops on Kangaroo Island after the original property was destroyed in the 2020 bushfires.
The new-look luxury lodge bears a similar footprint to its award-winning original, complete with breathtaking views of the Southern Ocean, a magnificent Great Room and string of luxurious guest suites easing along the coastline.
Combining contemporary design, world-class dining and a personal connection with nature, Southern Ocean Lodge celebrates the resilient spirit of Kangaroo Island, its wildlife and its community.
Capella Sydney (Sydney/Warrane, NSW) Opened March 2023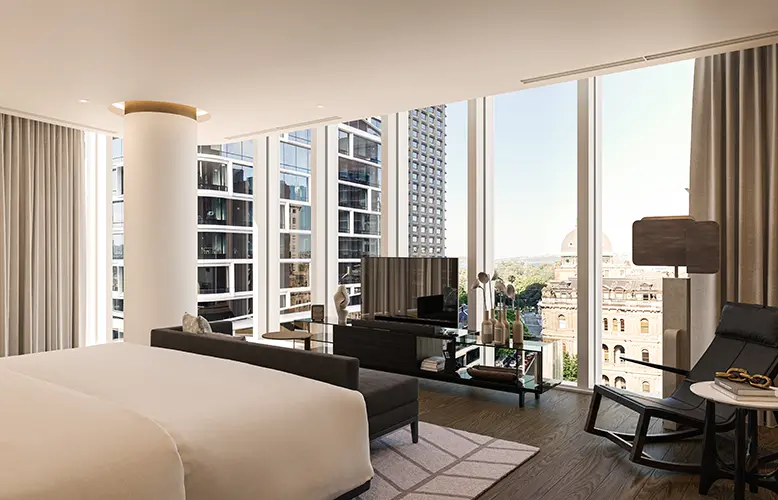 Capella brings a different stroke of luxury to Sydney/Warrane, occupying the heritage-listed Department of Education squarely in the heart of the CBD.
Capella Sydney's 192 beautifully appointed guestrooms and suites span eight levels, complemented by immaculately designed fine dining experiences, a wellness center, and personalized tour guides.
Travel back to a time of grandeur and grace with the stunningly designed restaurant Aperture, exquisite fine-dining restaurant Brasserie 1930, and Victorian-era inspired McRae Bar.
Capella Sydney's show stopping wellness center is guaranteed to elevate any stay into the heights of serenity. This grand wellness experience includes a heated indoor swimming with adjacent vitality pools, as well as a fitness center, yoga platform, and immersive spa room offering treatments for couples and individuals.
The Interlude (Melbourne/Narrm, VIC) Opened July 2023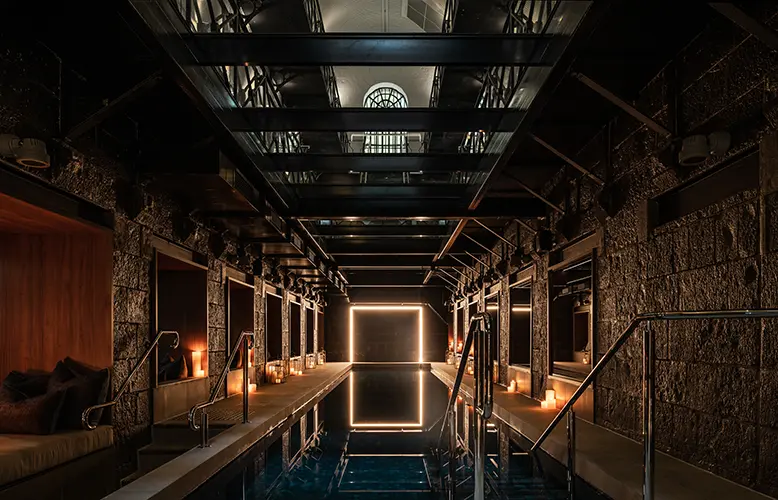 This new 19-room experiential urban retreat in the heart of Melbourne's Creative North precinct is set to revolutionize Australia's experience-led accommodation sector.
As one of only a handful of prison hotel conversions in the world, guests can stay in converted cell-suites, transformed by modern design into calming spaces, and close to food and entertainment venues around the former Pentridge Prison site.
Leave behind the weight of daily life at The Interlude's historic underground relaxation pool, where guests can rejuvenate the mind and body with an array of therapies.
Sun Ranch (Byron Bay, NSW) Opened September 2023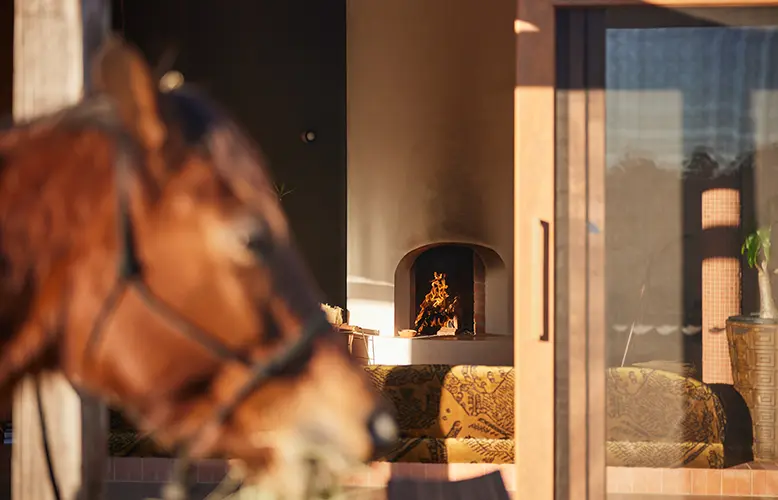 Sun Ranch is a 70s-inspired ranch with Spanish influences sprawled across a 55-acre estate in the Byron hinterlands, just fifteen minutes away from Byron Bay.
Sleeping up to 34 guests, the property is bursting with the spirit and warmth Byron is known for to create a community feel amongst guests.
Designed in collaboration with Balanced Earth, the six barns are completely off grid and self-sufficient in electricity and water, and the guest house a hybrid of solar, battery and minimal grid power, the estate runs entirely on rainwater. They also recently planted 10,000 native plants and trees to revive the flora within the area.
W Sydney (Sydney/Warrane, NSW) Opening October 2023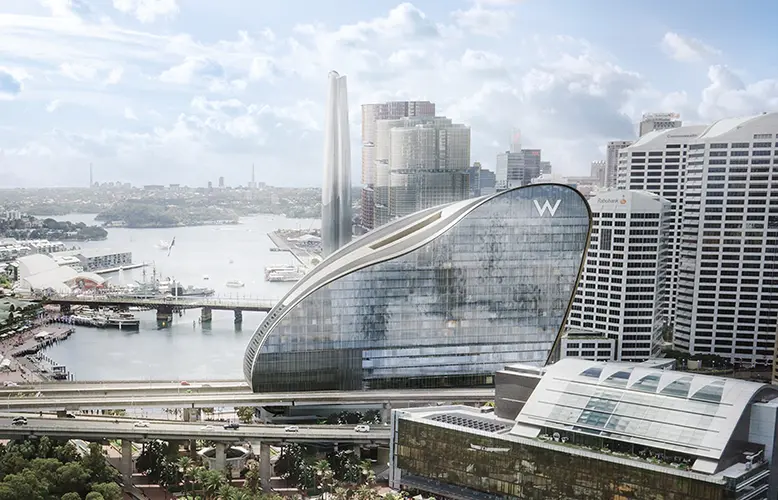 W Sydney brings its unique take on modern luxury to the city, igniting Darling Harbour waterfront with energy, style and creativity.
Rising over Darling Harbour, W Sydney instantly captures the eye with the undulating lines of its exterior and striking interiors that challenge the status quo while paying homage to its Sydney and NSW locale.
The unique wave-shaped building is also poised to be as iconic to the Sydney skyline as the Sydney Opera House.
Seamlessly melding the tuned-in, luxury liberated W Hotels DNA with Sydney and Australia's cultural touchstones, to create an all-encompassing day-to-night dining and social destination and a sleek retreat, it is a hotel like no other in the city.
Pelorus Private Island (Queensland) Opening December 2023
Pelorus Private Island is the latest jewel in the Northern Escape Collection crown, offering travelers an utterly secluded and indulgent hideaway amongst the World Heritage-listed Great Barrier Reef.
The property is located on a naturally isolated single, sprawling residence featuring four luxurious suites, making it the only luxury private island residence in the region.
The Bonobo (Byron Bay, NSW) Opening 2024
The Bonobo is a collection of 41 unique 2, 3 and 4 bedroom Hotel Apartments.
Each of the spacious self-contained apartments range from 85-160 sqm and feature an open plan kitchen, living and dining area that are flooded by natural light. Large sliding doors will create a seamless flow as they open up to the generous balcony.
With the beach in its backyard, the property offers an escape from the hustle and bustle of the city within a neighbourhood transitioning into a hub for hippies, digital natives, corporate creatives, and celebrities.
On Board (Tasmania) Starting December 2023 
From December to May the Odalisque III is based in Port Davey, Tasmania
From June to November, the vessel operates between Hobart and Tasmania's east coast.
Let the new expedition catamaran, Odalisque III, take you to through bespoke itineraries including exclusive access to wilderness areas, daily walks and adventure boat excursions.
Reward yourself for a day of adventures back on the boat with a feast of Tasmania's finest seafood, wines, and whiskies under a thousand stars.
Lodgings feature all the soft luxuries, with expansive, ever-changing views of untouched waterways, peaks and forests through large windows.