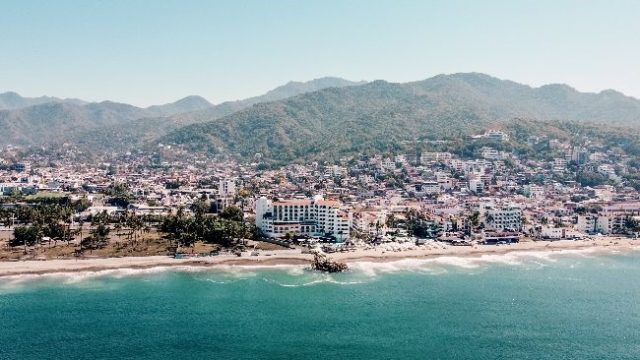 Summer season is Puerto Vallarta's shoulder season, visitors will find that this can  provide them with discounted rates on the most popular activities while enjoying on the destination's diverse weather, either waking up to a sunny day to enjoy the pristine beaches of Puerto Vallarta's south shore or a cloudy and drizzly day that will turn out your adventure tour into a more exciting one.
After all the adventure, staying in an adults-only 4 Diamond property, where soft luxury and excellent gastronomy merge, certainly looks like the ideal option. Villa Premiere Boutique Hotel & Romantic Getaway is conveniently located to easily enjoy all the fantastic tourist attractions around Puerto Vallarta. Located beachfront on Banderas Bay, at the entrance to the city's historic downtown, the property is close to both great shopping and exciting nightlife; only minutes away from popular sites that make any visit to this beautiful region even more memorable.
For a sunny day…
There are many options for boat tours. Vallarta Adventures will have you covered and through its different tours you'll be able to visit some of the most spectacular beaches. Stunning seaside vistas, amazing marine life, tucked-away coastal towns, and oceanic adventures of all kinds will find no shortage of these things and more at every tour.
Las Caletas was once the private home of famed Hollywood director John Huston and has since been opened to the public becoming a favorite coastal destination for travelers the world over. Las Caletas is commonly considered to be the best of Puerto Vallarta beaches due to its pristine sands, tucked-away tropical environment, and amazing marine wildlife. Like many of the best Puerto Vallarta beaches, Las Caletas is accessible only by boat. At Las Caletas, visitors can enjoy beachside hammocks, drinks and snacks, hillside hikes, and a host of marine activities — including swimming, paddle boarding, scuba diving, and more — in the calm Las Caletas waters mere feet from shore.
Another worthy tour to explore is Yelapa and Majahuitas, two nearby oceanic getaways that symbolize coastal paradise. The first, Yelapa, is located on the southern side of the Bay of Banderas. Accessible only by boat, Yelapa is situated in a cozy cove and home to a pristine beach and adjacent town virtually untouched by outside development. At Yelapa, travelers can enjoy the calm waters of the Bay of Banderas while sampling delicious, authentic Mexican seafood from local shops that do it best.
Just up the coast from Yelapa, Majahuitas offers another excellent beach option for travelers looking to take in the sun and sea. Like Yelapa, the beach at Majahuitas is situated in a cove that is only accessible by boat. This has prevented major development from coming into the area. Majahuitas is also home to a stunning array of marine wildlife. At both Majahuitas and Yelapa, visitors can enjoy hiking, sunbathing, swimming, and other marine activities.
Mountain adventures
If you're looking to zip line Puerto Vallarta, Vallarta Adventures offers a variety of options. Premier zip line options with fast-paced, high, and long lines only for the biggest thrill-seekers. The only eco-adventure park with more than just ziplines on the excursion, visitors will enjoy a range of exciting activities throughout your day, including mule riding, rappelling, driving a Polaris, and more.
The Outdoor Zipline Adventure package includes non-stop action as you take a speedboat across the bay to explore the Sierra Madre mountains. Afterwards, you'll take all-terrain trucks across the forest, ride a mule up the mountain, glide on a series of zip lines including the fun up-side-down, hike narrow trails, rappel down steep rock faces by a crystalline waterfall and off suspended platforms into cool, natural pools.