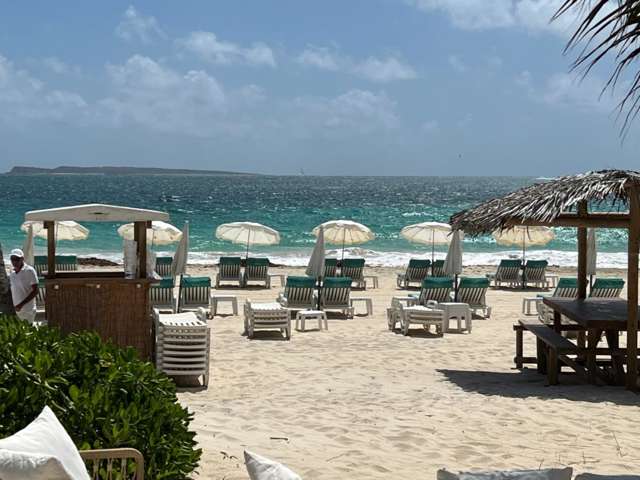 The island of St. Martin enjoys a reputation for being amongst the most beautiful islands in the Caribbean. There are many reasons this half-French, half-Dutch island tops the bucket lists of travelers, from stunning beaches and crystal-clear water to delicious food and duty-free shopping. A stay on the serene French side always feels like the perfect mix between the elegance of Southern France and the warm comfort of the Caribbean.  If you're looking to have a relaxing, luxurious vacation, look no further. St. Martin has some of the most pristine hotels, fine dining, and high-end shopping. We've highlighted some of the best luxury options of where to stay, where to eat, and what to do during the trip of a lifetime to St. Martin.
Stay at La Samanna, A Belmond Hotel, St. Martin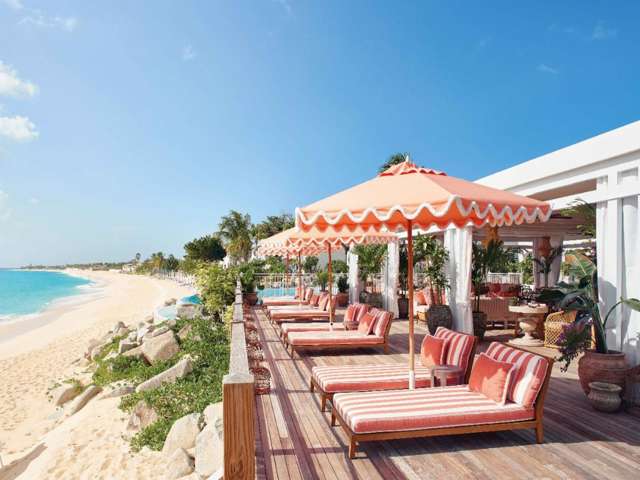 The intersection of elegance, tranquillity, and bliss is where the La Samanna, A Belmond Hotel lies. Often described as an idyllic Caribbean hideaway, this spectacular hotel tops the list of the most luxurious properties in St. Martin. The hotel is located on the westernmost point of the French side of St. Martin and overlooks to crystal clear waters of La Baie Longue beach. This one-of-a-kind hotel has attracted the likes of patrons like Oprah, Salma Hayek, and Channing Tatum. You too would enjoy the stylish rooms, al fresco spa, and traditional French cuisine offered at La Samanna.  Staying at one of St. Martin's most luxurious hotels means there is no doubt you'll feel peace and relaxation. For the duration of your stay at the property, you'll enjoy a plethora of luxury amenities at the tip of your fingers. If you're the type who likes to unwind by physically relaxing, begin your day at the candlelit hilltop La Samanna Spa, then find your way to one of La Samanna's elegant beach loungers for some sunbathing before ending the night at L'Oursin Restaurant for a delicious meal. If your vision of the ideal vacation involves being more active, you can take advantage of the onsite tennis court, fitness centre, non-motorized watersports, and yoga! No matter your definition of luxurious relaxation, you'll find it at La Samanna! 
Dine at La Cigale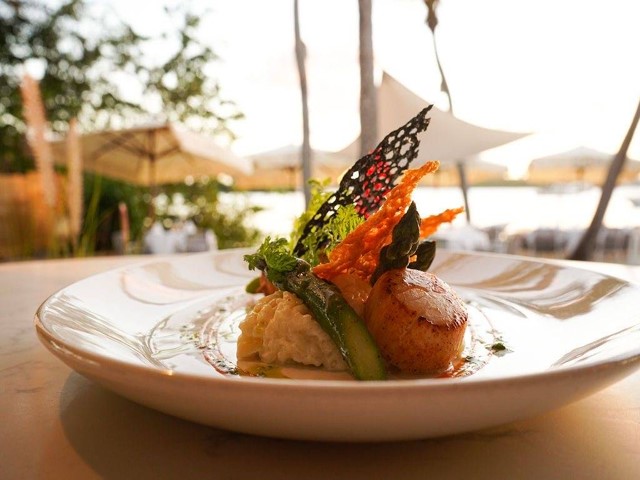 Staying at La Samanna, A Belmond Hotel means you have access to some of the finest dining on the island, but it's not the only spot in St. Martin that offers a luxurious meal. La Cigale has faithfully served creative and authentic French cuisine since 1998. La Cigale is set along the edge of Nettle Bay lagoon, under rustling palm trees and twinkling lights. If your idea of luxury doesn't feature resting your heels in the sand, you can instead opt for a scenic table set above the beach. Nonetheless, La Cigale has cultivated a terrific atmosphere with a delicious menu.  La Cigale is known for its traditional yet refined food. You can expect to see exquisite dishes with delicate meat, fresh fish, local greens, and flavourful seasoning. We suggest trying the duck or fresh sea bass filet for your main dish. Consider pairing your entrée with one of the various prestigious wines offered. The waiters will gladly share their expertise for the perfect combination. Be sure to finish your luxury dining experience at La Cigale with one of their tasty desserts; you'll regret it if you don't! 
Shop at Le West Indies Mall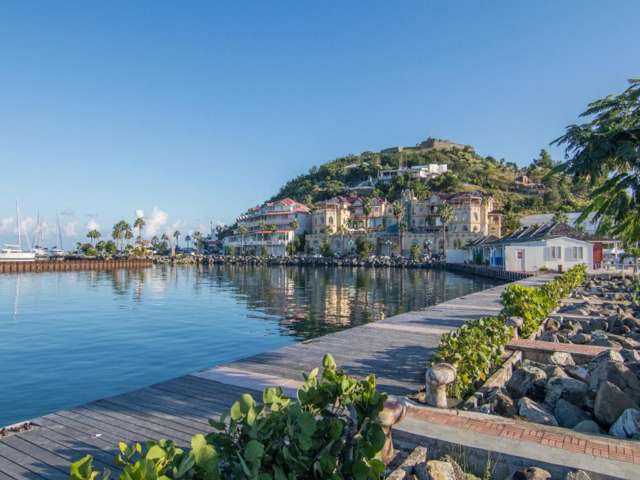 Le West Indies Mall is a luxury shopper's haven. Located on the waterfront in Marigot, this shopping center allows shoppers to explore high-end stores and eat in classy restaurants while absorbing the beautiful and intricate architecture of the building itself. The mall's awe-inspiring architecture and stunning interior design create a unique ambiance. You can spend an afternoon browsing around this three-story mall, shopping at stores like Lacoste, Dior, and Cartier. Once you have more bags than your hands can carry, you can enjoy the expansive views from the mall that overlooks the beautiful Marigot Bay. While in Marigot, we recommend you take some time to explore the capital of French St. Martin. Besides luxurious shopping at Le West Indies Mall, Marigot also has peaceful secluded beaches, fine dining restaurants, and pastel-coloured colonial houses scattered about its idyllic expanse. All in all, St. Martin offers a destination for the ultimate luxury vacation. Enjoy staying at a splendid hotel, tasting traditional French food, and pampering yourself at the spa or on a shopping spree for true relaxation.