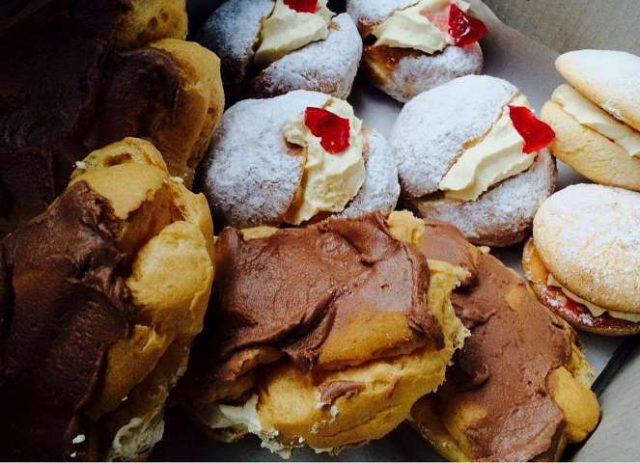 Experts in New Zealand travel from New Zealand In Depth have scoured every corner of the country to uncover the best local food recommendations for visitors, taste sensations that locals enjoy with their family and friends including giant eclairs from the Chocolate Éclair Shop, apple strudel from the Arrowtown Bakery; Mutton Birds from Stewart Island and a whitebait 'pattie' on the beach.

"It's knowing these local gems and recommendations that can make the difference between a New Zealand holiday and an immersive New Zealand adventure," says Paul Carberry, founder of New Zealand In Depth. "A holiday can be made not only by the best places to stay, but a little piece of local knowledge that allows you to experience a taste of the country that is only known by those who live there."

Working with local experts on the ground across New Zealand, Paul and his team have gathered the latest local tasty treats that are guaranteed to make a visit memorable, a list of gems that they have shared for your readers below.

The first of our recommendations is around the locals' top food and drink experiences. Where Amanda and John Cushen from Queenstown recommend a pie from the local Arrowtown Bakery, or even try Mutton Birds on Stewart Island which are a valued Māori food with are said to taste like mutton. Amanda also recommends an alternative destination for a snack, adding; "I like taking friends to get a Fergburger [a famous local burger restaurant in Queenstown] and take it on the floating bar and eat it with a drink on the water."

Chris from Christchurch however would always recommend a whitebait 'pattie' on the beach, with the Lyttelton farmers market on a Saturday morning his recommended place to get great whitebait. He added; "Our new favourite eating experience however is Penny Black in the Tannery shopping centre in Christchurch, which does great high-tea. Their scones with cream and jam are to die for."

Carey from Tongariro added some foodie gems with the Chocolate Éclair Shop top of the list to buy the "biggest eclairs ever seen". Carey added; "Year-round we'd always recommend the Blind Finch Hamburgeria as they offer unusual type burger, cooked on a Manukau wood fired grill. They also have the greatest gin and craft beer selection."

Jeremy Palmer from Auckland added Bluff Oysters to the must try foods which are best between March and August. He also added; "If I were to recommend the best single food experiences to a visiting friend, it would have to be the Hapuka sliders and lamb ribs at Depot in Auckland, and the smoked Kahawai omelette at Ostro. Both are amazing!"

"With new and unknown food experiences cropping up the length and breadth of the country it's important to travel with, and get advice from, an expert," adds Paul Carberry from New Zealand In Depth. With a team on the ground in New Zealand and having worked for over 16 years planning and arranging personalised travel experiences to New Zealand, the team at New Zealand In Depth are ready to help turn your holiday into a pure New Zealand adventure.

To find out more visit www.newzealand-indepth.co.uk.