When it comes to travel, Texas is renowned for its vast landscapes, bustling cities, and a culture as diverse as its terrain. Whether you're a Texan embarking on a journey or a visitor eager to explore the Lone Star State, you'll want to start your trip on the right foot. That's where the state's airports come into play. So, discover the Lone Star State's top airports, ensuring your Texas travel experience takes off smoothly and luxuriously.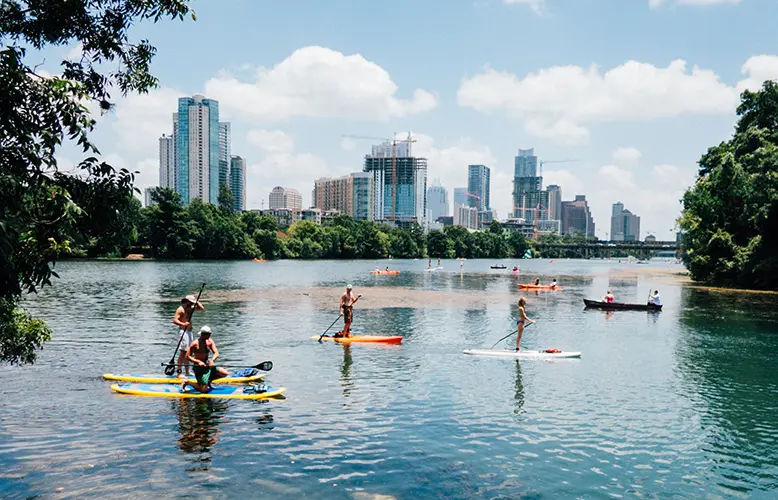 Austin-Bergstrom International Airport: Where Music Meets Travel
Austin, the live music capital of the world, welcomes you with open arms at Austin-Bergstrom International Airport. The first ABIA Arrivals landed in 1999 when the airport opened its 12,250 ft. runway, marking the beginning of a new era in Austin's aviation history. ABIA is a unique blend of Texan hospitality and a celebration of the city's musical soul. Be sure to check ABIA Arrivals before your departure to plan your stay accordingly. As you stroll through the airport, you'll find live music performances, local cuisine, and shops selling Austin's eclectic arts and crafts. It's an excellent introduction to the city's vibrant atmosphere and a taste of what's to come during your stay in Austin.
DFW International Airport: The Gateway to Texas
DFW International Airport, nestled between Dallas and Fort Worth, stands as one of the largest and busiest airports in the world. Its massive size might initially seem daunting, but rest assured, it's your gateway to Texas. DFW offers an array of shops, dining options, and services to cater to your every need. Whether you're a shopaholic, a foodie, or a weary traveler in need of a relaxing lounge, DFW has you covered.
Houston George Bush Intercontinental Airport: The Energy City's Hub
For travelers heading to the thriving metropolis of Houston, the George Bush Intercontinental Airport is the perfect entry point. This bustling hub features five well-connected terminals, making it easy for you to navigate. George Bush Intercontinental Airport offers a plethora of amenities, from gourmet dining to art installations that showcase Houston's vibrant culture. Make your layovers enjoyable and productive by taking advantage of their dedicated workstations and Wi-Fi access.
San Antonio International Airport: A Gateway to History and Culture
San Antonio International Airport, located just a stone's throw away from the historic Alamo, provides a warm Texas welcome with a touch of history and culture. As you disembark, you'll be immersed in the city's rich heritage and friendly demeanor. The airport itself offers a variety of dining options, giving you a taste of Tex-Mex and other regional delights. Whether you're heading to explore San Antonio's iconic landmarks or on a business trip, this airport sets the perfect tone for your journey.
Dallas Love Field Airport: A Convenient City Gateway
For those looking to explore Dallas, Love Field Airport is your ideal entry point. Situated conveniently close to the city center, this airport offers a more intimate and user-friendly experience compared to its larger counterparts. You'll find a variety of dining options, boutique shops, and even a bit of local Texas charm. The airport's small size means shorter lines and quicker security checks, allowing you to get your Texan adventure started with minimal fuss.
William P. Hobby Airport: Houston's Domestic Gateway
If you're primarily focused on the domestic side of Houston or planning to catch a cruise from the nearby port, William P. Hobby Airport is the one to choose. Known for its friendly and efficient staff, it offers a straightforward airport experience with a focus on domestic travel. While it may not have the extensive international connections of George Bush Intercontinental, it's the perfect choice for those who want a smooth transition into Houston's domestic scene.
El Paso International Airport: Gateway to West Texas
El Paso International Airport is your passage to the vast landscapes and cultural richness of West Texas. The airport itself may be smaller in scale, but it packs a punch in terms of character. You'll find an assortment of Tex-Mex cuisine, art displays showcasing the region's heritage, and a friendly staff ready to assist you. This airport offers a glimpse of the welcoming, laid-back ambiance you can expect as you explore the beauty of West Texas.
Corpus Christi International Airport: Coastal Escape
If your Texas adventure takes you to the beautiful Gulf Coast, Corpus Christi International Airport is your doorway to sandy beaches and coastal charm. This airport may be smaller than some of the major Texas hubs, but it offers a relaxing and hassle-free experience.
From here, you can quickly access the stunning beaches, waterfront dining, and the vibrant arts scene of Corpus Christi. It's the perfect start to your coastal getaway.
Lubbock Preston Smith International Airport: West Texas Hospitality
For those venturing to the western reaches of Texas, Lubbock Preston Smith International Airport provides a warm welcome with its friendly staff and a touch of West Texas hospitality. While not as massive as DFW or Houston's airports, it offers a range of amenities, including local dining options and gift shops, allowing you to experience the spirit of the region right from the start. Whether you're here for the wide-open spaces, the Texas Tech campus, or the Buddy Holly Center, Lubbock's airport sets the stage for your West Texas adventure.
Brownsville South Padre Island International Airport: Tropical Paradise Beckons
If your Texas journey leads you to the tropical paradise of South Padre Island, Brownsville South Padre Island International Airport is your point of entry. This airport is the gateway to some of Texas's most idyllic beaches and a range of water-based activities.
The airport offers a small but friendly environment with helpful staff, which can make your transition from the terminal to the beachfront a breeze. The lure of South Padre Island's sandy shores and vibrant nightlife awaits just a short drive from the airport.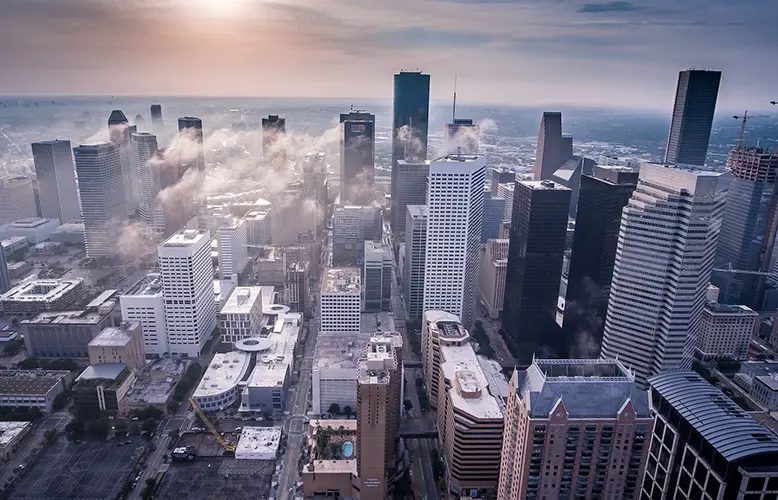 Whether you opt for the grandeur of DFW International Airport, the musical vibe of Austin-Bergstrom International Airport, the historical touch of San Antonio International Airport, the convenience of Dallas Love Field Airport, the domestic focus of William P. Hobby Airport, or the gateway to West Texas at El Paso International Airport, you can trust that your Texas journey begins with a taste of what makes this state so special. No matter which airport you choose, you'll experience the Lone Star Luxe right from the moment you touch down.