Loreto and surrounding parts of Baja California Sur, are now open to visitors under the guidance of the governor and state health department of Baja California Sur. The state is a proud recipient of the World Travel & Tourism Council (WTTC) global safety stamp of approval in recognition of its safe travels protocols. The stamp allows international travelers to understand which destinations around the world have adopted global standardized health and hygiene protocols, so visitors can experience "Safe Travels."
In accordance with the state's color-coded safety classification system, hotels in Loreto and nearby towns are currently accepting guests at up to 30% capacity and restaurants are accepting dining guests with social distancing in place. The color categorization and resulting guidelines are based on density and capacity levels as well as the establishments' ability to follow the social distancing protocols directed by the state. Additionally, establishments must adhere to Punto Limpio, a statewide mandate on safety and sanitation practices.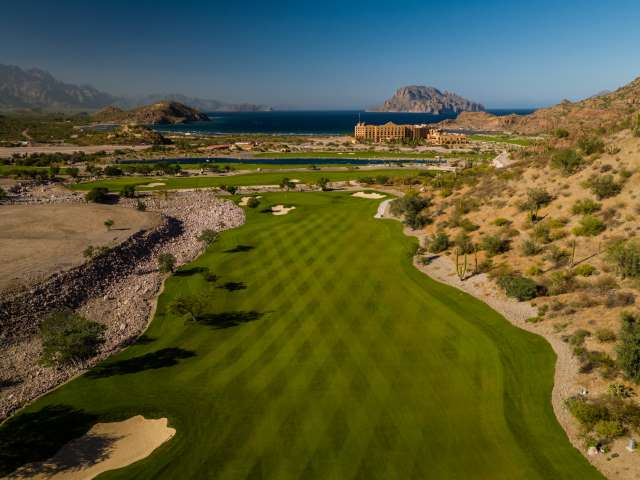 Golf, pools, tennis and other activities offered on hotel properties are open with social distancing practices in place. Sport fishing, golf and selected public beaches are open, while parks and tour activities will be opening soon. Social distancing, masks and strict, heightened safety and hygiene protocols remain in place.
Loreto and Baja Sur in general are known for its small-town settings surrounded by vast open spaces of desert, mountains and beaches. Regionally, the majority of accommodations are small, family owned hotels, some with two, four or eight rooms, ideal for small group or family
takeovers. A complete program inviting guests to takeover such hotels destination-wide will be announced with details shortly. The program will allow for families and small groups to enjoy the full amenities of the property without having to worry about sharing spaces. In between each takeover, the entire hotel will be sanitized. The perfect way to manage a 2020 summer or fall holiday.
"Loreto, Mulegé, Comondú and our other small Baja Sur towns are pleased to be opening back up to visitors," Jesus Ordoñez, general director of Visit Baja Sur. "We are proud of the work we've done so far with Punto Limpio and the WTTC, however, we are approaching each step cautiously for both our guests and our locals. As a small, remote city with a low population and wide-open terrain, we are a safe escape and a safe place to live. We invite visitors to share it with us in a safe and responsible way."
Situated between the Pacific Ocean and the Gulf of California, the state of Baja California Sur encompasses the southern half of the Baja Peninsula. The climate is perfect for fishing, boating, surfing and diving, making the destination an adventurer and thrill-seeker's dream. Rich in history, Loreto the first capital of the Californias (Mexico and U.S.) is considered to be the first settlement in Baja California Sur and the state's original capital. The state features breathtaking scenery from the windswept ocean beaches on the west to the tranquil, turquoise waters on the east. In between are canyons, desertscapes and lush oasis ripe for exploration. Known for its extraordinary marine life, whale watching is one of the area's most well known tourist attractions along with sportfishing, kayaking and bird watching.
Direct flights to Loreto are available on Alaska Airlines from Los Angeles International Airport. Southern Californians can also fly direct by using the Cross Border Express Terminal in San Diego and flying out of the Tijuana International Airport.