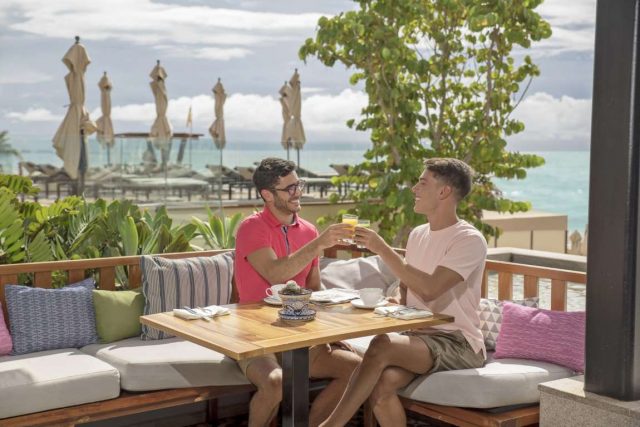 Grand Hyatt Playa del Carmen is spreading love this Valentine's Day with an exclusive promotion – a "Hers & Hers" and "His & His" romance package. Understanding that love comes in many different ways, our new offer available in February will include sensual couples treatments and massages at their award winning spa, The Cenote, delectable culinary creations crafted by the resort's Executive Chef, and many exciting adventures with a touch of luxury.
Guests will receive a Valentine's Welcome on arrival, where sparkling wine with red fruits will be provided to all lovers. A fifty minute massage at the Cenote Spa includes a Teocalli body wrap in the "His & His" package. Powerfully soothing and rehydrating, this treatment leaves the whole body intensely nourished and smooth, and includes a back massage. In the "Hers & Hers" package, women will receive the Piix Xbaal body wrap. This intensely hydrating rose treatment includes a rich rose serum, oil and cream, leaving your body radiant, soft and smooth.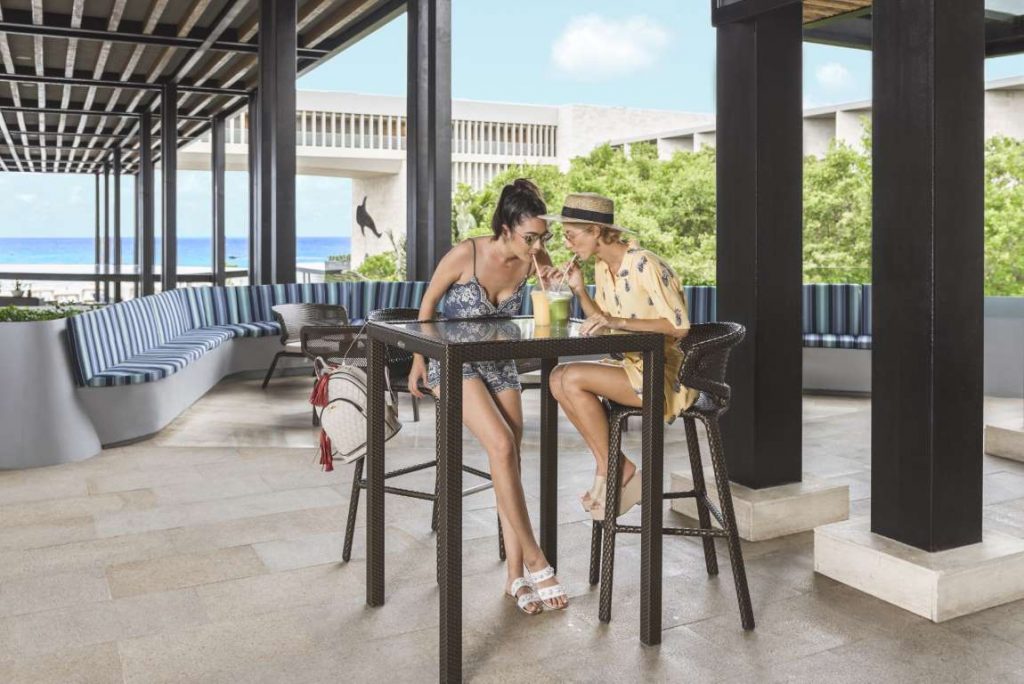 A special gourmet superfoods menu has been created to include Mayan influenced dishes, such as grilled portobello and heirloom tomatoes with couscous, goat cheese, watercress, spring onion and Yucatan honey-balsamic reduction through to burrata cheese and roasted beet roots with red quinoa, pasilla chili jelly, sun dried tomatoes, and a passion fruit vinaigrette. Guests can choose fruit smoothies, including the Green Machine – organic chaya, pineapple, chia seeds, Yucatan honey and lemon or the Berry Licious, made of blueberry, organic strawberries, blackberries, and Yucatan honey. Power smoothies, such as the Warrior includes banana, pineapple, orange, hemp seeds, chaya and a choice of coconut milk, almond or soy milk.
Designed by the world-renowned Sordo Madaleno architecture group, Grand Hyatt Playa del Carmen is the only beachfront luxury resort on Mamita's Beach. The Valentine's Day Holiday is an exciting new package all guests can now enjoy. Recent winner of the 2017 World Luxury Spa Awardfor "Best Unique Spa Experience", The Cenote blends modern, contemporary design elements with Mayan-inspired textures and materials. As part of the Valentine's Day package, couples can also enjoy free bicycle rides throughout their stay for a one-on-one adventures, use of the lap pool, and a personal training session or Aquaforza.
For more information visit grandhyatt.com