The Mediterranean has long captivated holiday makers with its beautiful landscapes, rich cultural heritage and sun-kissed beaches. Late summer is a magical time to visit. The crowds have dissipated, the beaches are quieter and more peaceful, yet there is still enough warmth in the sun to sunbathe and dine al fresco. Late summer unveils the beauty of the Med in all its glory, allowing holiday makers to bask in its beauty without the hustle and bustle of peak season. 

Whether you are looking for a villa estate in Italy, France and Spain or South America, Casas Latinas are on hand to curate the perfect late summer holiday from their exquisite collection of sophisticated estates, hotels and villas, available for private buyout.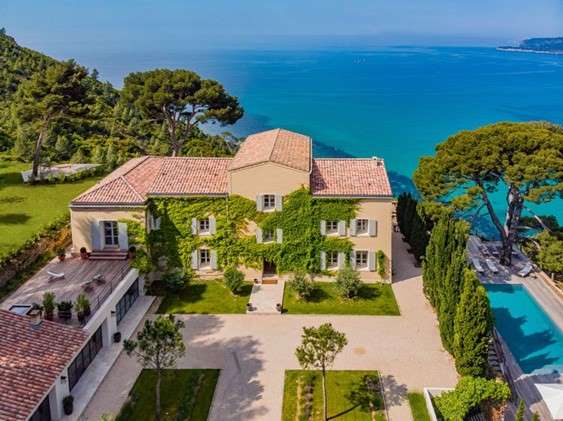 Cassis, on the Cote D'Azur, is an ultra-glamorous twelve-bedroom mansion with its own orangery and pétanque court, as well as four stunning reception rooms.  Boasting a unique history (Winston Churchill once stayed here), the property has swoon worthy views of the Mediterranean and a vast sweeping terrace overlooking the beach, which is a five-minute walk from the property. Cassis is the perfect location for a family summer holiday.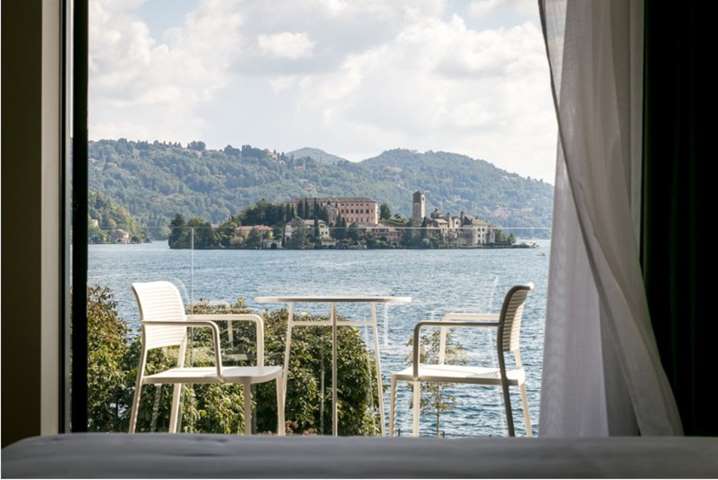 Casa Fantini:  Set in the charming village of Pella on the banks of the beautiful Lake Orta in Northern Italy, Casa Fantini has one of the most magical locations for a hotel. A design hotel, this stylish 11 room property is owned by the Fantini family and created by the famous Italian architect Pierre Lissoni.  With a spacious terrace with a lakefront view overlooking the gardens, furnishings have a vintage feel with bespoke Italian sofas, raw wool rugs, and deeply comfortable beds with floor-to-ceiling glass doors leading to balconies with romantic views over the garden and lakeshore. The hotel's 'lake-time' concept is designed to invoke calm, quiet and meditation

With Forest Bathing, nature hiking and e-bike tours available, you can be as active or as relaxed as you wish. Indulge in some pampering at the hotel's in-house spa or have a round of golf on nearby courses – at their best during low season.  With the most exquisite food and delicious wine offerings, Casa Fantini is located in the famous food region of Piedmont.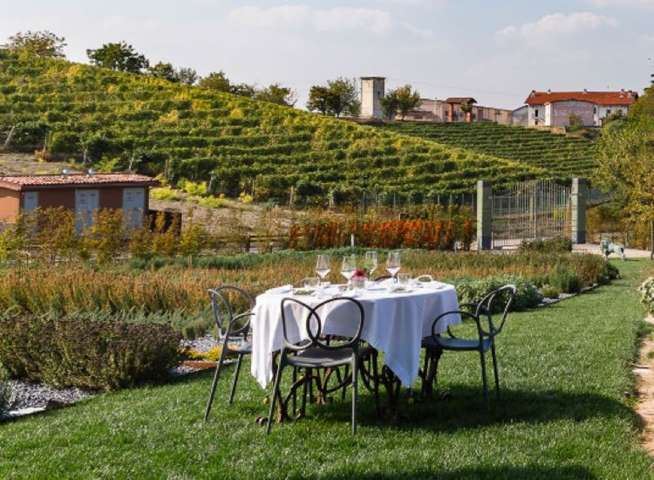 Locanda La Raia:  If truffle hunting is your thing, book a stay at beautiful Locanda La Raia in the green rolling hills of Gavi in the Autumn during truffle season. Locanda La Raia, a revamped 12-bedroom coaching inn which mixes retro-modern design with country comfort, is set on a huge estate with its own biodynamic vineyards, pastures, woods and a spa which has an year-round heated swimming pool and on-site restaurants. 

The property is surrounded by landscaped gardens and an Italian-style herb garden, providing the perfect setting for a relaxing rural retreat. Low season sports enthusiasts will love La Raia – there is a tennis court, Technogym and a health trail in the Gavi Hills which you can explore on foot or by bike. La Raia is also close to three golf courses.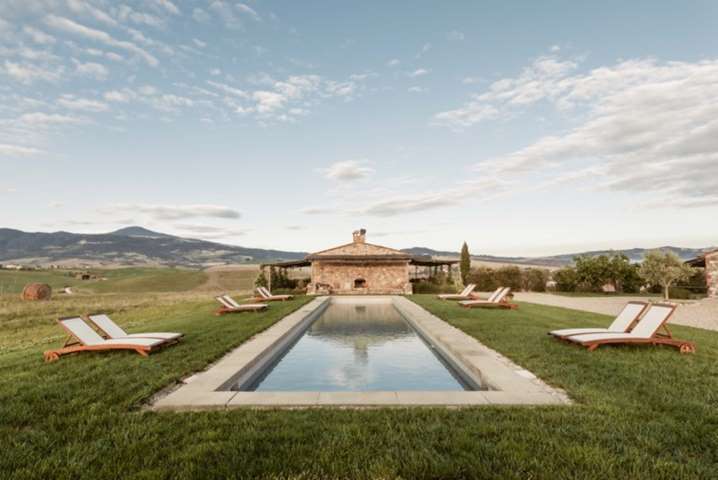 Locanda in Tuscany:  Serene and rustic, this property is the jewel of Tuscany – a traditional 9 bedroom farmhouse beautifully restored and set in a world UNESCO heritage site. The interiors at Locanda in Tuscany have been designed incorporating traditional elements such as brick floors, wood-beam ceilings and exposed stone walls and decorated with antique furnishings. King-sized wooden beds are handcrafted by local artisans and are metal free – designed to eliminate electromagnetic pollution. The owners take your sleep seriously here! 

The hotel restaurant Taverna Di Mozart is in the old stable with an outdoor terrace, showcasing the very best of traditional Tuscan cuisine. A 20-metre outdoor swimming pool is flanked by comfortable double sunbeds to relax on after a swim, with lovely views over the Tuscan hills.  Low season temperatures are cooler and ideal for exploring the hills on bicycles or by foot. 

Casas Latinas also have a wonderful selection of late summer escapes in South America which are also perfect to explore without the crowds at the end of the season, including the Ikin Margarita, a wonderful Caribbean tropical island getaway off the North East coast of Venezuela and Casa Mia in the super cool laid back boho town of Trancoso in Bahia, Brazil.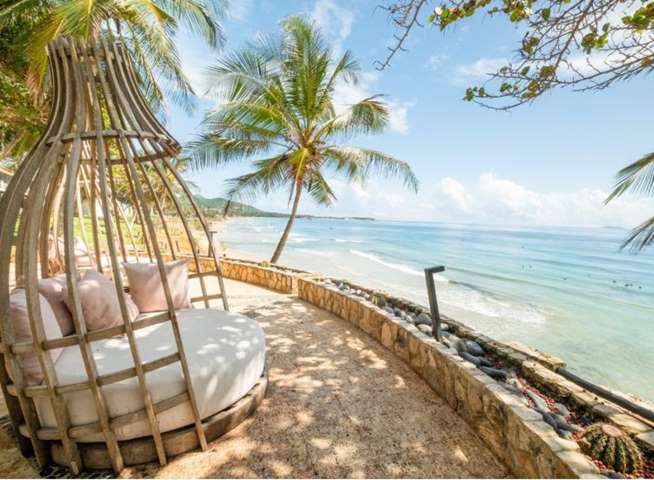 Ikin Margarita: Margarita Island is a Caribbean gem renowned for its dramatic mountain ranges and pristine, palm-fringed white sand beaches – an idyllic year-round travel destination with temperatures hovering between 27 to 32 degrees celsius, and remarkably less rainfall than other tropical destinations, with over 320 sunny days!  

This Caribbean paradise offers a plethora of activities from snorkelling and scuba diving to fishing, jeep safaris, and visits to the stunning pink flamingo lagoons. The Ikin Margarita Hotel is a contemporary and stylish boutique hotel with breathtaking views of the mountains and sea. The interiors at Ikin Margarita are simple and modern with natural tones and unusual design touches. All have balconies and sea views. There are traditional thatched chill out areas and a whole range of spa treatments on offer, an aquamarine pool surrounded by lush tropical gardens, and exceptional service –  the ultimate Caribbean low season escape.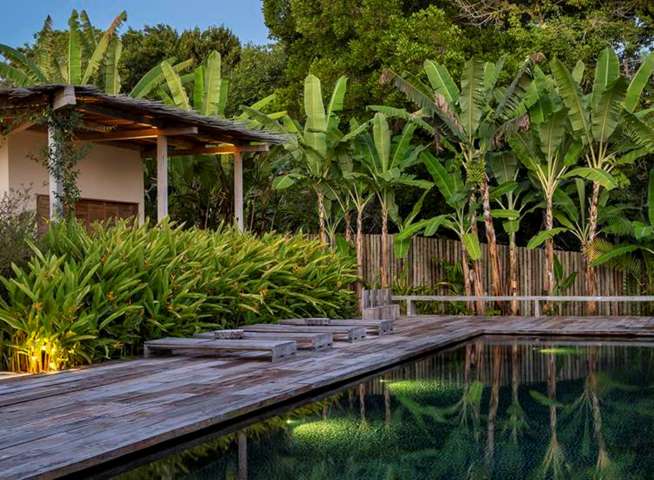 Casa Mia: Trancoso is a hidden off-season gem that exudes style, sophistication, and authenticity. This unspoilt but famous fishing town discovered in the 1970's, boasts picturesque scenery, buzzing open-air beach bars, and boutique shops, making it a unique and alluring destination for holiday makers seeking a one-of-a-kind experience.  Artists, creatives, and celebrities, such as Naomi Campbell, Leonardo Di Caprio, and Beyoncé are often spotted enjoying the town's laid-back atmosphere.

For the ultimate Trancoso experience, look no further than Casa Mia. This stunning concept villa, situated within walking distance of the main Quadrado, sleeps ten and is perfect for a group of friends or family. Casa Mia offers the perfect year-round hideaway to experience Trancoso's cultural offerings and wonderful beach life. Two stunning beaches, Praia dos Nativos and Praia dos Coqueiros, can be reached by walking through mangroves on a wooden walkway. Here, visitors can enjoy the ocean breeze and relax in the shade of beach bars with a refreshing cocktail in hand.

Trancoso is also renowned for its vibrant cultural scene, hosting music, dance, and art festivals throughout the year – many of which are not available during peak season.