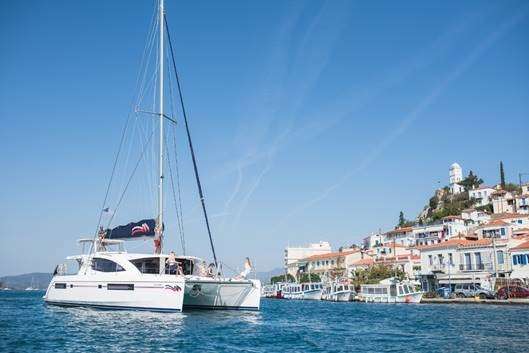 Winter is in full force, with summer being a distant memory and warmth itself seeming unattainable. While you might just want to head inside and hibernate, now is the perfect time to start dreaming and planning for your 2020 summer getaway.
Imagine taking in azure seas, award-winning wine, delectable culinary delights and cultural treasures all from the comfort of your own private yacht. The Moorings, the world's premier yacht charter company, offers adventure-seekers a new way to experience Europe and truly take in all these Mediterranean destinations have to offer for any type of traveller.
History Lover – It's no surprise that Greece tops the list of any history buff's travel spots. As the birthplace of modern civilization, you can cruise the sea while taking in the Acropolis in Athens, Poseidon's Temple perched on the cliffs over Cape Sounion, and the beautiful churches and monuments scattered throughout Corfu.
Wine Aficionado – The Dalmatian Islands in Croatia have a rich history of viticulture. You can experience this by visiting one of the many vineyards on Hvar or in numerous restaurants throughout the islands.
Beach Enthusiast – Mallorca, the largest island in Spain, is known for its beautiful beaches and nearly perfect weather. This getaway will leave you relaxed, refreshed and give you a Spanish sun-kissed glow to come home with.
The Moorings can provide a once in a lifetime experience beyond the typical European getaway.