Aside from buying a house, acquiring a recreational vehicle might be the biggest purchase you will make. Whether you're going to use it full-time or just on holidays, the RV is an enormous expenditure, and you need to use it carefully. Proper research is a must before you buy an RV. You need to be mindful of all the opportunities you have, and you need to take into account all the financial requirements that an RV has after you buy it, especially if it's a brand new one. When a new RV is on your wishlist, the first move is to figure out how to fund the camper.
Now you need to figure out how to buy this "escape" vehicle on a tight budget, how can you acquire your dream RV if you don't have the means for it? If you are interested in owning one but don't know where to get the money to buy it, here are some financial guides to help you.
1. Get a Recreational Vehicle (RV) Loan
An RV financing is a form of long-term loan that everyone can use to buy a motor-home, a travel truck, or a camper. With RV prices ranging about less than $10,000 to $500,000 or even more for some of the larger recreational vehicles, many RV buyers need to rely on some form of funding to help them afford their purchases.
You may research credit unions, banks, and online lenders for RV financing. Apart from that, the RV dealership is likely to have the funding you can consider. Use the Internet as your advantage in choosing more reliable financing services.
Trying to apply for an RV loan is the same as all other forms of loan applications. You will need to reach a particular requirement for you to qualify for RV financing. You can quickly start your funding and remember that you need a high credit score to get lower rates. To start processing, the lender must require you to fill out an application that contains your identity details such as name, address, Social Security number, and your salary. Your account will be reviewed in the process. Most importantly, lenders might require looking into your finances such as;
– Debt-to-income ratio
– Your credit score and other credit histories
– The collateral that is needed to secure your loan
– Down payment
Your RV financing rate may be higher than the price of your car loan. RVs are considered as luxury items, and lenders are more vigilant about investing money for luxury goods as they are considered expendable in times of financial crisis.
2. Make Savings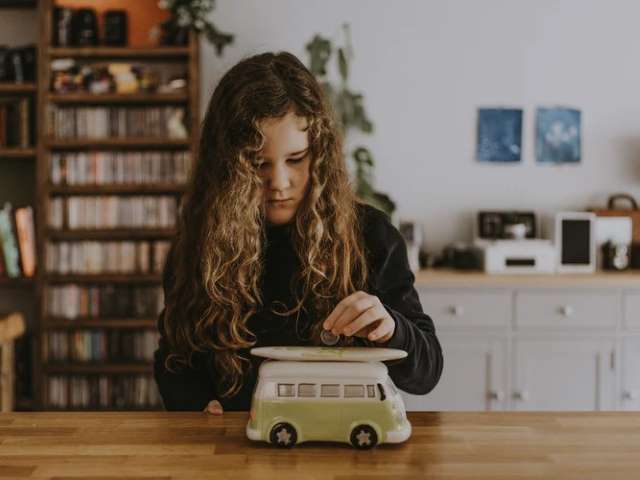 First and foremost, it's always a great idea to earn as much money on your purchase. In this way, you can enjoy it without thinking of having any debts (not that it's terrible to have one, as long as you are responsible for it, then it is fine). You have to start saving today if you desire to purchase a not-so-cheap RV! Furthermore, if you don't have anything else that you should put into the RV budget, think again until you realize that you should save more. Keep reading for a few easy ways to make more savings.
–         Set your goal to motivate yourself to start saving more. Think of what you will going to buy in the first place as your desire will push you to put aside some money for it.
– Track your expenses. Through listing all your expenses, you will know where your money goes.
– Buy what you only need. Take the time to assess the spending and get rid of unnecessary expenditure. That helps to obtain additional savings for your RV.
– It is optional, but you can find other sources of income, aside from your primary job. The money you will get from all your other sideline can go directly to your RV fund.
– Stop using credit as much as possible. As you manage your weekly and monthly spending, assign importance to paying off your debts. It will help you to get the burden and save more.
3. Sell Some Of Your Assets
Selling some of your properties or assets might be a good idea if you plan to buy a recreational vehicle. Of course, you will be selling ones that you think you can let go without having a loss. Other people who want to use RV as their long-term home and not for a short get-away purpose, chose to sell their house in exchange for the RV itself. However, it has pros and cons associated with these; in the end, it is still your decision if you want to trade your house to an RV.
Besides that, you can sell some of your luxury bags, shoes, and other accessories to increase your fund for purchasing an RV. Remember to be wise and think twice or more than that before you sell your assets. It would be best if you will not travel with your new RV with so many regrets. You wouldn't want that, would you?
4. Pool Resources With Friends or Families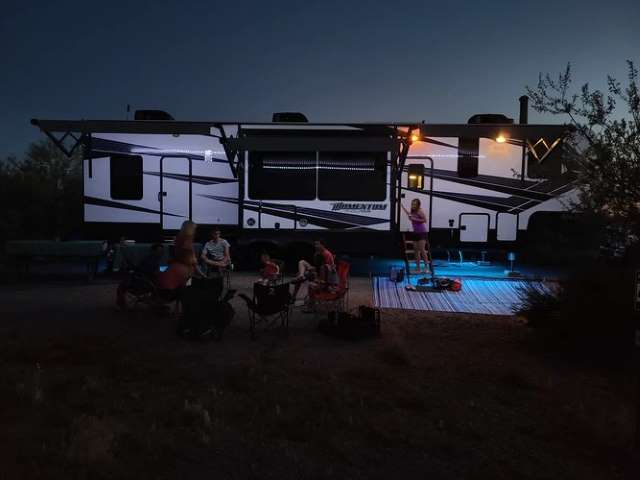 The idea might be a little complicated, but with the right negotiations, you can attain your dream RV not only for yourself but also you can share with your group. Through moving in together, you will divide the bill, upkeep, and share a great home on the wheels at a fraction of the size.
Although sharing an RV isn't for everyone, if it's appropriately arranged, everyone who goes all-in will get the time they want while having fun on the road. Be sure that once you choose this alternative, you have a contract drawn up by both sides if something goes wrong down the road.
The takeaway here is if you need the freedom to go on vacation more often, enjoy the thrill of being in the open road, or you're interested in a more nomadic way of life rather than staying at your home, there's no doubt that RV-ing is for you. However, If you can see that the budget might have been tight, there are various options to get the RV you've been dreaming of and get it to work for you. Ensure that you look at all the options.
Take note that when purchasing an RV, you need to press the pause button on an impulse buy and do your research.