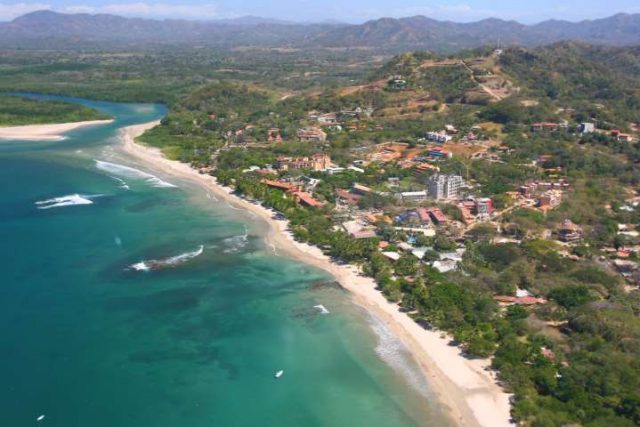 Meliá Hotels International has announced the addition of the Sol Tamarindo Hotel, allowing the Company to start up operations again in Costa Rica from August 1 this year. The hotel is currently named the Tamarindo Diriá Beach Resort and is an iconic feature on Tamarindo Beach, one of the most beautiful beaches in Costa Rica.
The resort is owned by the Diriá Group, the biggest real estate group in the area, and is located alongside the beach and the famous Diriá Grand Boulevard with a great choice of restaurants, shops and a casino. The hotel provides 242 rooms in several buildings, half of them with sea views and the others with views of the pools or the beautiful, well-kept gardens. It also has a great choice of dining options with six restaurants and three bars, as well as several leisure and entertainment areas such as the four swimming pools, tennis court and gym. The resort enjoys easy access from Tamarindo and Liberia airports, only five minutes and one hour away respectively. San Jose Airport is about four hours away by car.
The hotel will be renamed Sol Tamarindo as of August 1 and will adapt its standards and attributes to the Sol by Meliá brand, a benchmark resort brand in the Mediterranean holiday market and increasingly popular in both Asia and America.
This new addition reaffirms the Company's commitment to growth in the Caribbean and Central America, reinforcing its market leadership and extending the international expansion of its Sol by Meliá brand of resort hotels. As Gabriel Escarrer, Executive Vice President and CEO of Meliá Hotels International, explains, "as world leaders in resort hotels with brands such as Sol by Meliá which will now be present in 10 countries on 4 continents, we continue to strengthen our presence in the most important leisure destinations. We are also very excited to welcome the addition of Sol Tamarindo, a resort which allows the Company to operate again in the essential destination of Costa Rica."