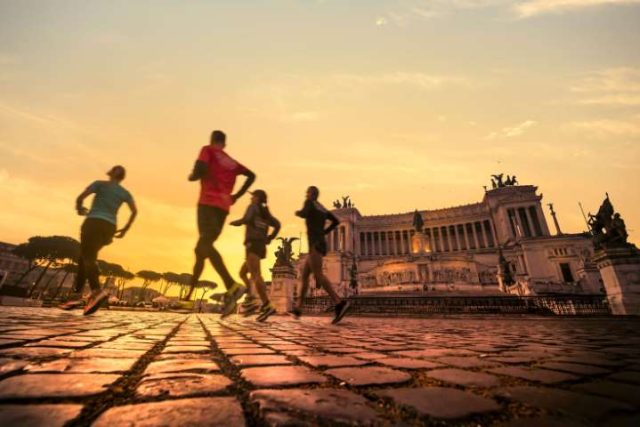 While the Sistine Chapel may be Michaelangelo Buonarroti's most well known work in Rome, ArcheoRunning explores his life and work beyond this masterpiece on a new 2.5 hour walking or running tour. The tour takes travelers through the city to discover some of Michelangelo's best pieces, where he worked and lived, and beyond to other hidden gems touched by the main protagonist of the Roman Renaissance. Led by Isabella Calidonna, an art historian, certified tour guide, and coach for Fidal (Italian Athletics Federation) and Coni (Italian National Olympic Committee), the tour explores the renowned artist's most iconic pieces, while giving background information and insider tips on the art and city as a whole. 
The private walking tour begins at the Castel Sant'Angelo, where participants can admire an outer aedicule of Pope Leo X's chapel, designed by Michelangelo. From there participants will be guided to other locations around the city like Palazzo Farnese, Santa Maria Sopra MInerva, and Piazza del Campidoglio to see where he left his mark.
Rates for the Michelangelo Tour starts at 150€ for a solo walking tour or 250€ for a couples walking tour. For participants who prefer to run, rates start at 30€ per person for up to 7 in the group. A solo running tour costs 80€ per person. For more information on ArcheoRunning or to book a tour, please visit https://www.archeorunning.com/.