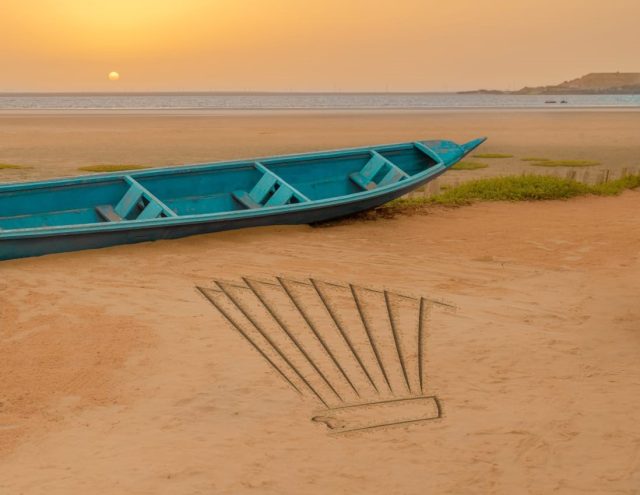 On 9th and 10th September, Morocco will host the African selections of the Bocuse d'Or and the Pastry World Cup. Dakhla, a coastal town on the Atlantic Ocean opening onto sub-Saharan Africa, will be the venue for these two international culinary competitions, which will highlight the best chefs and pastry chefs from African territories.
The Bocuse d'Or Africa and the Pastry World Cup African selection are an opportunity for African chefs to showcase their gastronomy. We strongly believe that the promotion of African gastronomy goes through the promotion of the African chef. It is also an opportunity to bring new flavors to the World Finals. » warns Kamal Rahal, president of the competitions.
We are very happy to renew our relationship with the African selections of the Bocuse d'Or and the Pastry World Cup in the beautiful city of Dakhla. This is a great opportunity to celebrate the growing place of African gastronomy on the international scene. Congratulations to the Rahal events team and good luck to all our candidates! », react Florent Suplisson, gastronomic events Director for GL events.
These continental selections will be the occasion to welcome for the first time on these competitions the teams of Mauritius, which thus join the big families of the Pastry World Cup and the Bocuse d'Or.
The Bocuse d'Or opens these two days of competition on Friday 9th September. Of the 7 teams competing at the Bocuse d'Or, 2 will be selected for the Grand Final scheduled for January 2023 during the next edition of Sirha Lyon. The competition will start at regular intervals from 9:00 am, and the teams will have 5 hours and 35 minutes to create two themes, one on a plate and another on a platter.
The candidates and their commis will have to imagine a seam bream based plate to which they can add products such as prawns, lobsters or oysters. The chefs will have to sublimate these products by creating a recipe that combines vegetables and animal proteins. For the platter theme, the candidates will have to propose a platter highlighting the lamb saddle, accompanied by three side dishes, one of which must be emblematic of the team's country.
9th et 10th September 2022 – Dakhla, Morocco.
Award ceremony of Bocuse d'Or Africa – Friday 9th September from 5:30 pm
Award ceremony of the World Pastry Cup Africa Selection – Saturday 10th September from 6:00 pm
Watch the live stream of the competitions at the following links:
https://www.cmpatisserie.com/en/streaming
https://www.bocusedor.com/en/streaming