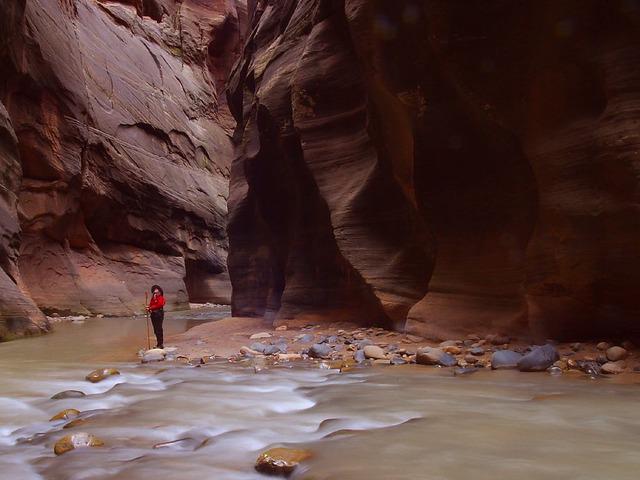 Trip planner and former professional park guide Melanie Webb has joined forces with mission-driven brand Stasher to shine a light on the USA's most scenic hiking trails. Melanie is the author of 'Adventures in Mother Nature's Gym: The Ultimate Guide to Planning and Leading Your Own Outdoor Fitness Retreats.'
Whether you're traveling with children or seeking a challenging thru-hike, the USA's National Parks and public lands offer spectacular landscapes and hiking terrain for every ability. It's no surprise to learn that vast routes like the Appalachian Trail and Pacific Crest Trail are among the USA's all-time most-Instagrammed hikes, but what about the trails you can enjoy with the whole family, or trails that hikers with limited mobility can enjoy?
Stasher has compared notes on the USA's most Instagrammed hikes with insight from outdoors expert Melanie Webb, to pin down the very best trails for hikers setting off with kids and canines in tow, as well as winning picks for experienced hikers and hikers with limited mobility.
Here are the number one choices in each category – you can find out more about each of the routes below in 'The USA's Most Scenic Trails for Every Type of Hiker', along with seeing the rest of the winning routes in every group.
Best for kids: Gateway to the Narrows, Zion National Park
Suitable for kids of all ages. For families with kids visiting Zion National Park, Gateway to the Narrows is a homerun hike. From its start under the shade of giant cottonwood trees to the end of the gently sloping trail, kids will be immersed in the relaxing sights and sounds of the Virgin River, the force that shaped this ancient canyon.
#ZionNationalPark (1.3M+ tags) #TheNarrows (168k+ tags) #ZionCanyon (58k+ tags)
Best for hikers with access needs: Yosemite Valley Floor Trail, Yosemite National Park
Accessible parking, paths and restrooms. Spend the day doing the entire 11.5 mile loop or cut it short with the 7.2 mile half loop. Depending on which route you choose, the path will take you along the Merced River, past El Capitan and through Camp 4. Two of the tent-only campsites at legendary Camp 4, known to rock climbers around the world, are ADA approved.
#Yosemite (3.2M+ tags) #YosemiteValley (314k+ tags)
Best for hiking with pets: Fort Funston Trails, Golden Gate National Recreation Area, San Francisco
Off-leash allowed throughout most of the park. Fans of short, sandy hikes will love this 1 mile round trip hike with a 200 foot climb to the top of a bluff overlooking the San Francisco coast. Dogs can run off-leash throughout most of the network of mixed-use trails.
#FortFunston (63k+ tags), #FortFunstonDogs (4.4k+ tags)
Best for seasoned pros: The Appalachian Trail, from Georgia to Maine
The world's longest hiking trail. What better way to experience the natural beauty of 14 states than on foot? Coming in at nearly 2,200 miles, the Appalachian National Scenic Trail takes thru-hikers an average of between five and seven months to complete.
#AppalachianTrail (986k+ tags)