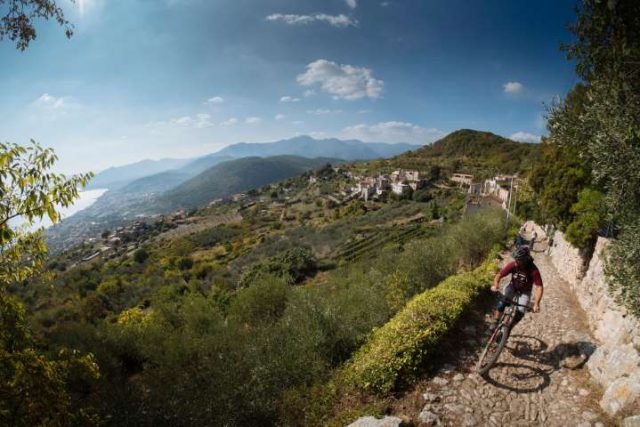 Finale Ligure, Italy, is perhaps the most iconic enduro mountain biking destination in the world, having hosted Enduro World Series events every year since its inception in 2013. Now, EWS and H+I Adventures are excited to announce that Finale is the latest destination to be offered through EWS Travel, a new type of mountain biking vacation designed to put guests in the very heart of the local riding community. With an EWS champion as guide, join an eight-day tour on trails that crisscross the region's mountains and drop down to the Mediterranean Sea. Departures available May 30, Aug. 16 and Sept. 13, 2020. Visit https://www.mountainbikeworldwide.com/bike-tours/ews-travel-finale-ligure-italy for more information.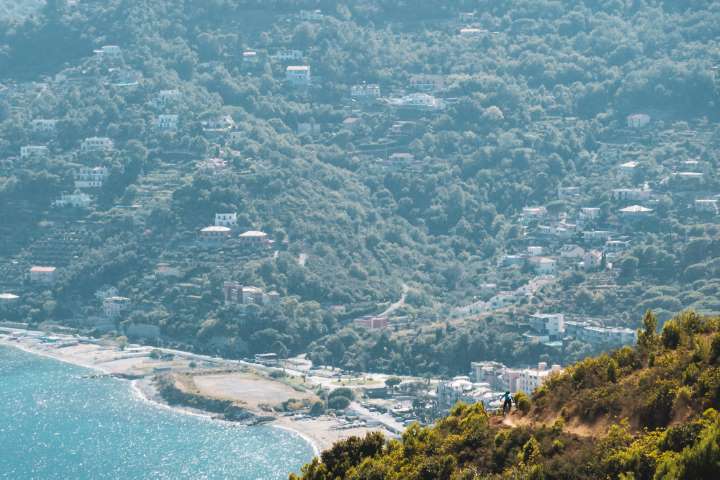 Finale as a destination is synonymous with racing, and the vibrant local riding community has shaped the region into something extraordinary – not just in the careful curation of an ever-expanding trail network, but in the way it has embraced mountain biking culture and put rider experience at the forefront of everything from shuttle services to hotels and trail-side coffee stops.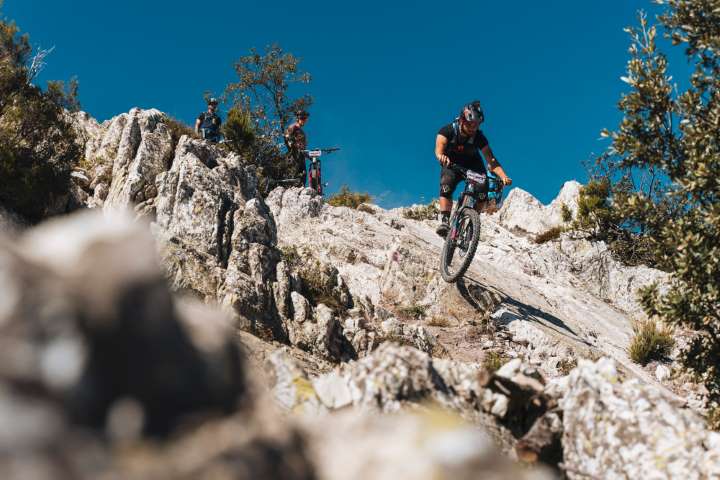 "Finale is the spiritual home of enduro racing – in fact it was over a bottle of red wine in the Finale piazza that the idea for the series was first conceived," said Chris Ball, Managing Director of the Enduro World Series. "This area, and the community within it, has shaped the sport as we know it today. Since the EWS first visited Finale in 2013, the region's trail network has continued to grow, and what has been raced is only the tip of the iceberg. A week in Finale exploring these trails amongst the people who have helped to build, maintain and expand them is an opportunity not to be missed."
"We're delighted to be working with Enduro World Series, combining our respective areas of expertise to craft these new EWS Travel adventures and give race fans the chance to follow in the tracks of the pros and, more excitingly, to experience the wider mountain bike community and culture of these remarkable destinations," said Euan Wilson, CEO of H+I Adventures.
EWS Travel's Finale tour will immerse guests in the local scene and be led by expert guide Louise Paulin, who was recently crowned 2019 Enduro World Series Master Champion. Start with a day of riding classic stages from past EWS races to understand the terrain and riding style of Finale. Move on to coastal ridgelines and beech forest, flowing trails and technical rocks, centuries-old farming singletrack and descents directly to the piazza, then finish with 4X4 shuttles to remote and little-known gems. Along the way, enjoy morning espresso and pastries, relaxed Italian lunches, post-ride beer at a beach bar, Ligurian food and wine, homemade gelato and accommodations in a local four-star hotel.
Price includes all accommodations, all breakfasts and lunches, first and last evening meals, services of qualified mountain bike guides and support driver, all shuttles, airport transfers, Global Rescue medical and evacuation services, and EWS goody bag. All flights, bike rental, and personal safety and biking equipment excluded.