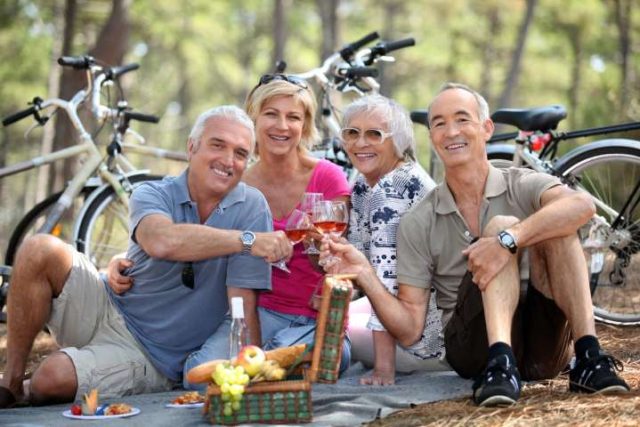 Just north of San Francisco, the winding Russian River meets the dramatic Pacific coastline, shaping a world all of its own. Escape Adventure's 6-day Napa Valley cycling tour embraces this romantic landscape, quilted with a colorful patchwork of old growth redwoods, fruitful vineyards, historic towns, and beautiful gardens. The richness of the region is evident as guests pedal over orchard-covered hills, wind through giant redwood forests, sample distinctive flavors of the region at charming multi-generational family vineyards and farms, and unwind at old world-style hotels and spas. Weekend tours are also offered.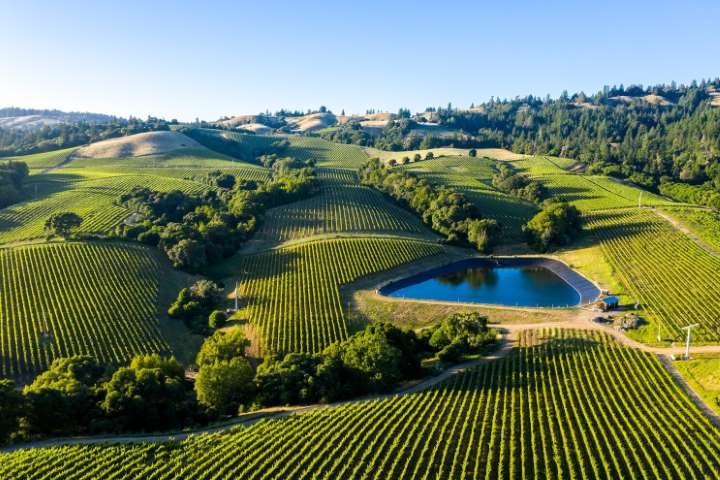 Itinerary
Day 1-2: Meet in Santa Rosa, 55-miles north of San Francisco; wine country's urban hub. Cycle through graceful Napa Valley Park, amidst mixed chaparral and woodlands that shade Lake Hennessey, as well as its adjacent Redwood preserve. Sweeping past numerous picturesque vineyards and wineries, the Silverado Trail shadows a stagecoach route built in 1852 to service nearby cinnabar mines. Then, retire to a thoughtfully preserved vision of early wine country culture, Calistoga, where guests are welcomed by its famous hot springs. The following day, mount up for Healdsburg, with a stop to marvel—or spritz—at California's own Old Faithful geyser. Reaching Healdsburg, continually cited as one of America's top ten small towns, explore Pine Flat Road. Exquisitely scenic, Pine Flat reaches into the Mayacamas, a sub range of the Northern Inner Coast Mountains, high point in this rich riparian area.
Day 3-4: From Healdsburg, shoot west from lowlands alongside the Russian River into northern Sonoma County. Ride along Lake Sonoma and choose to test your lungs on the optional out-and-back ride up Rock Creek Road with stunning view finding of the big, green-gold landscape. Leaving Healdsburg, cycle on the famous West Side Road to Guerneville. En route, dismount to stroll the most inviting vineyards, as well as cross a historic bridge. Dismounting in Guerneville, tread into the nearby 805-acre Armstrong Redwoods Reserve. Hiking amongst/marveling at the giants who reign over this temperate rainforest, meet the tallest, 310-ft tall Parson Jones. Then pay respects to the elder statesman, 1400-year-old Colonel Armstrong.
Day 5-6: From Guerneville drop toward the enormous, raucous Pacific. A brisk, exhilarating wind, the ocean's churning, plus a chorus of barking seals lend the ride a high-spirited ambience. From upland marine prairie layered above coastal bluffs and terraces, revel in near coast sea stacks. Wrapping up in frothy, romantic Bodega Bay, enjoy the best farm-to-table cuisine and locally caught, or harvested seafood/shellfish. Wake up to crashing ocean waves before ascending Bay Hill. Set along the rugged, rolling Sonoma Coast, and rich grey whale habitat we roll into Bodega: location for Alfred Hitchcock's "The Birds". After visiting the legendary "Birds" house, gently finish the tour in Freestone: a 19th century stone quarry and logging town. Here, in the town's handsome historic district, enjoy some of the best home baked bread anywhere. Shuttle back to Santa Rosa.