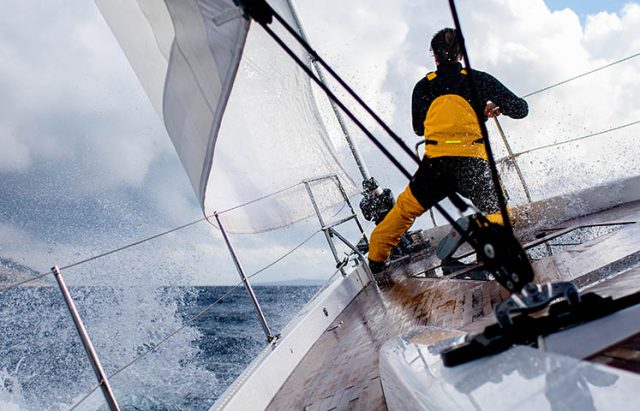 For those of us looking to take our affinity for sailing to the next level, the Sailing Collective is thrilled to announce an innovative sailing school, Passage Offshore. Each six to nine-day voyage is led by a team of expert sailing instructors aboard a 45′-56' modern monohull sailboat. Students will take the helm as they earn their Basic Keelboat, Basic Coastal Cruising and Bareboat Charter Certification.
The Sailing Collective is a bespoke travel company providing carefully-curated itineraries that connect travelers with the sea through exotic charters, a carefully selected team of captains and chefs, and Michelin Star-worthy cuisine. Unlike any other sailing school currently available, their newly debuted Passage Offshore offers life-changing experiences at sea with a focus on maritime education.
An American Sailing Association school, Passage Offshore offers a variety of sailing certifications through completing advanced resort courses. Students will also learn to provision drinking water and food for the duration of a charter, as well as be introduced to boat-friendly recipes. The only prior requirements are students who have completed Basic Keelboat 101 or can test out of it. By partaking in this sailing school, students will earn their skipper's certification after passing the Bareboat Cruising Certification Test.
Gain real world knowledge with a world-class crew. For winter, sailors can do Antigua to Guadeloupe (March 12-24). Looking for a summer trip? Options include Isle of Mull, Scotland (July 20-26), Isle of Mull, Scotland (July 27-Aug. 2). And for fall, sailors can journey from Antigua to Guadeloupe (Nov. 4-11).