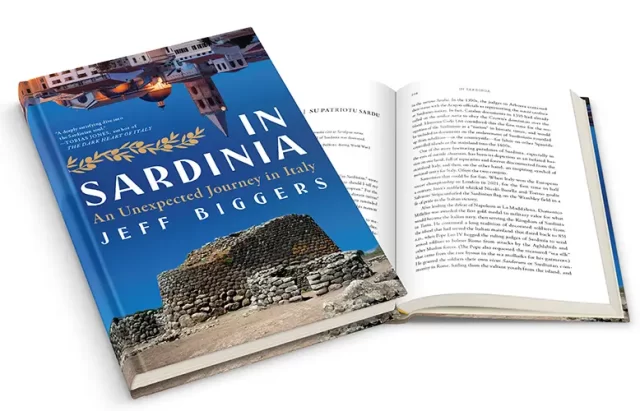 From award-winning historian and journalist Jeff Biggers comes an extraordinary addition to travel writing, history and literature about Italy.
In Sardinia – An Unexpected Journey in Italy – by Jeff Biggers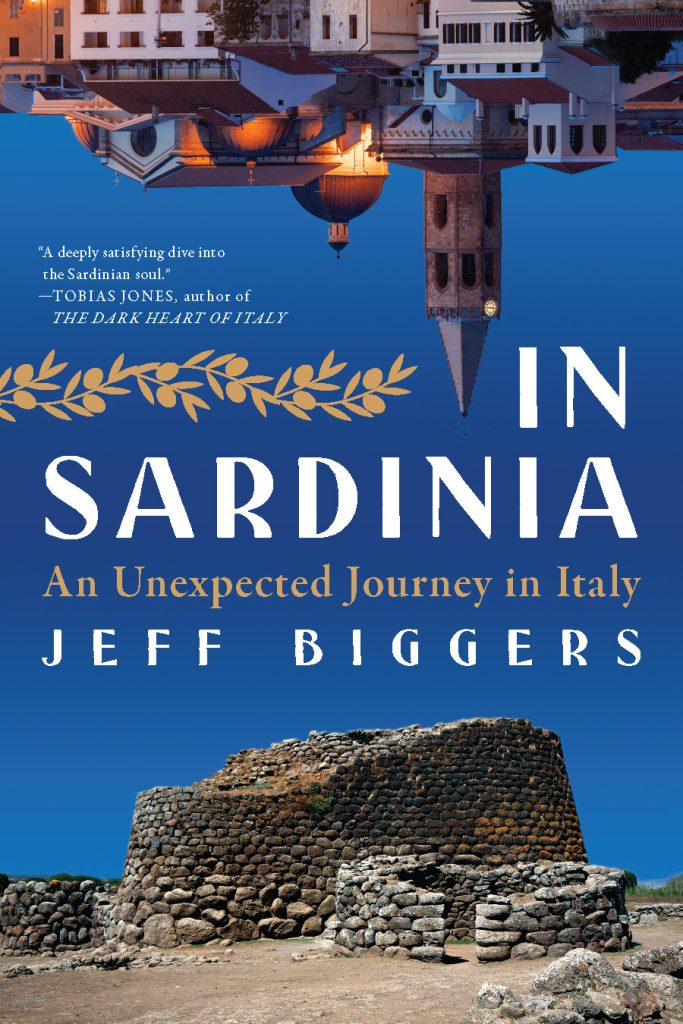 In Sardinia: An Unexpected Journey in Italy
By Jeff Biggers
On sale: May 16th, 2023
Format: Hardcover; Price: $27.99
Trim Size: 5 1/2" x 8 1/4"; Page count: 336
ISBN: 9781685890261
The second largest Italian island and a keystone in Mediterranean history, Sardinia is known largely as the playground of the global jet-set, the Blue Zone phenomenon and bandits. Award-winning historian, journalist, travel writer Jeff Biggers is shining a new light on the island with his book, In Sardinia: An Unexpected Journey in Italy (Melville House | Nonfiction | HC | On Sale 5/16/23).
Guided by insiders through its vibrant and untranslated literary traditions, Biggers chronicles a rare journey across Sardinia to experience its famed cuisine, wine, rituals and thriving cultural movements. Along the way, Biggers unveils stunning new archaeological findings that are rewriting the history of the Mediterranean.
In Sardinia blends human stories with art, music, literary, archaeological, social and political history, as Biggers weaves a compelling, witty and poetic account of an exciting cultural revival on the island, and its overlooked wellspring of famous innovators, where thousands of years of foundational history and its impact on Italy, Europe and the world have been buried until recent times.
As a major addition to Italian travel writing, history and literature, In Sardinia is a tour de force by a celebrated author of cultural histories and travel stories across the United States and Mexico, who now turns to Europe to show us that to understand Italy, you must first understand Sardinia.
About the author:
Jeff Biggers is an American Book Award-winning historian, journalist, and playwright. Based part-time in Italy since 1989, he is the recipient of the David Brower Award for Environmental Reporting, the Foreword Magazine Book of the Year for Travel Writing, a Lowell Thomas Award for Travel Journalism, and other honors. Author of ten books of cultural history and investigative reporting, his work has appeared in the New York Times, The Atlantic Monthly, Salon.com, and on National Public Radio. For more information, visit: www.jeffbiggers.com