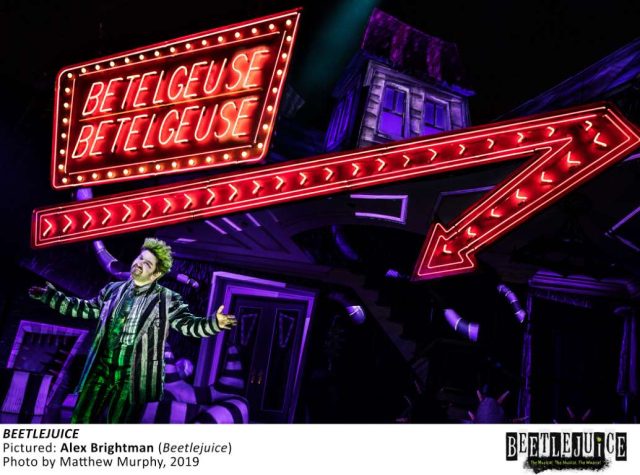 New York City offers spooky fun for all ages and all scare tolerances this Halloween. The Broadway Collection offers travelers a variety of thrilling Broadway shows that offer everything from the god of death in the underworld to high-flying, gravity defying witches. 
Starting deep in the underworld, Hadestown intertwines the two mythic tales of Hades and Persephone, and Orpheus and Eurydice. The smash hit directed by Rachel Chavkin offers travelers a ticket on the road to hell. As they board the train down to Hadestown, they go on a journey full of beguiling, haunting melodies and a story that doubles as a celebration of togetherness and music as it pits industry against nature, doubt against faith, and fear against love.
Back at sea level, it's showtime. Beetlejuice makes his Broadway return in the edgy musical comedy based on the dearly beloved Tim Burton film about the dearly departed. Following the story of Lydia Deetz, a strange and unusual teenager whose life changes when she meets a recently deceased couple and the ghost-with-the-most, who Lydia calls upon to scare away anyone with a pulse. A (Nether)world of pandemonium, guests will be sure to have an unforgettable time – as long as they don't say his name three times.
Soaring high above 50th street on a bubble and a broomstick, the witches in the Broadway sensation, Wicked, tell a heartwarming story of unlikely friendship. Long before Dorothy arrived in the Land of Oz, the Wicked Witches of the East and West have their own sides of the story to tell. Since 2003, the show has been thrilling audience members with its heart and wit, telling the story of an emerald-green, misunderstood witch and her bubbly blond, exceptionally popular counterpart, and their journey from nemeses to friends.
To ensure they are able to see one of the shows at the top of their list this Halloween, travelers  are advised to book their tickets in advance with their preferred travel agent or through the Broadway Collection website.