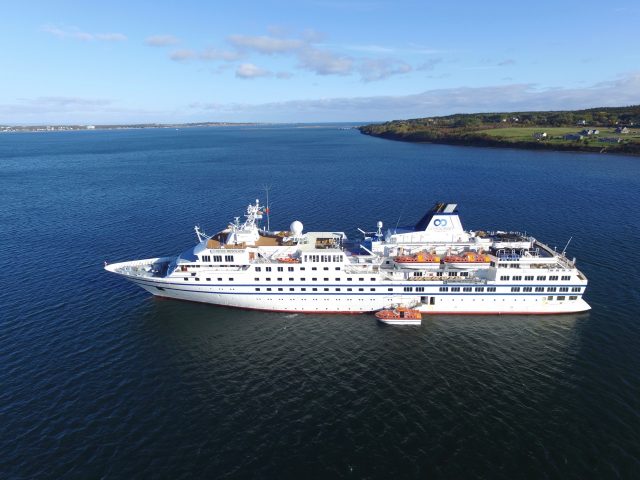 The town of Sydney, Cape Breton Island, Nova Scotia celebrates the return of local Cape Bretoner, Andrew Prossin, Managing Director and founder of One Ocean Expeditions (OOE), with a lively recommissioning event for OOE's newest vessel, RCGS Resolute, at the port of Sydney on October 16th.
A leader in expedition cruising, OOE is proud to grow its existing fleet with the addition of the industry's first purpose-built passenger expedition cruise vessel, RCGS Resolute. This new vessel provides a springboard to further grow the number of sailings to remote and pristine destinations in the world, including Canada's East Coast, the Canadian High Arctic and Antarctica. With the arrival of RCGS Resolute OOE continues to deliver exceptional guest experiences with the introduction of new destinations such as Central and South America as well as the North Atlantic Islands.
"One Ocean Expeditions' fleet continues to evolve in setting a bold and innovative new course in the expedition cruise industry," says Andrew Prossin, during the festivities.
Attendees were treated to warm and welcoming speeches by Master of Ceremonies The Honourable Manning MacDonald (CD) and The Honourable Cecil P. Clarke, Mayor of Cape Breton.
Honouring OOE were Royal Canadian Geographical Society's (RCGS) CEO John Geiger; the ship sponsor and Commissioner of Nunavut, The Honourable Nellie T. Kusugak; The Honourable Alexandra Shackleton; Rear Admiral Nick Lambert; Navy Captain Guillaume Lefrance (CD); The Honourable Rodger Cuzner (MP) and The Honourable Michael MacDonald (MP).
"As Her Majesty The Queen's representative in Nova Scotia, it is my honour and pleasure to offer my sincere best wishes on the occasion of the Recommissioning Ceremony for RCGS Resolute," stated The Honourable Arthur J. LeBlanc, Lieutenant Governor of Nova Scotia. "I was pleased to learn about the broad range of objectives that RCGS Resolute will pursue as part of its operations including education, exploration in remote areas, and oceanographic and marine mammal research, while at the same time supporting local economies in the remote areas the ship will visit. I congratulate One Ocean Expeditions on the recommissioning of RCGS Resolute and I wish its crew and future passengers fair winds and following seas as it travels to remote areas of the world."
The celebration was steeped in centuries of old Naval tradition, including a champagne toast by the Commissioner of Nunavut and a blessing of the ship fulfilled by Reverend Canon Donald J Lawton (CD). Highlights included a performance by local darlings the Barra MacNeils who infused the Cape Breton spirit into the evening, and a feeling of familial warmth amongst guests.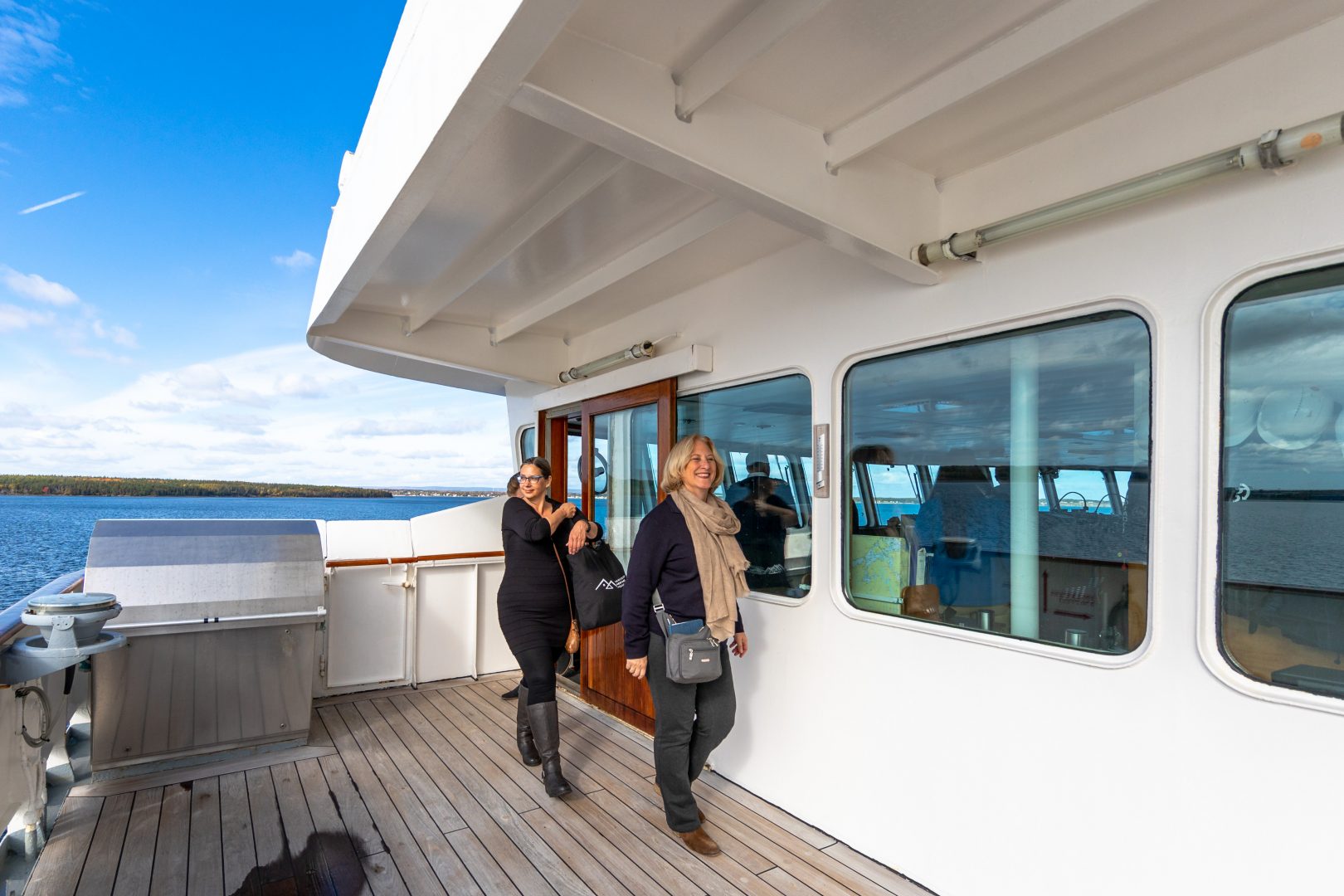 RCGS Resolute's inaugural voyage will depart from Ushuaia, November 16th, 2018, on the "Antarctica – Off the Beaten Track'" voyage.
For more information on OOE's Arctic cruise destinations and itineraries: https://www.oneoceanexpeditions.com/destinations
For more information on OOE's expedition cruise vessels: https://www.oneoceanexpeditions.com/vessels