Africa is home to many luxury hotels, spas, and experiences; no matter what you like, where you want to go, or what you want to do, there is something for everyone. If you want to create a holiday fit for the rich and famous, here are a few things to do and places to stay to make that happen.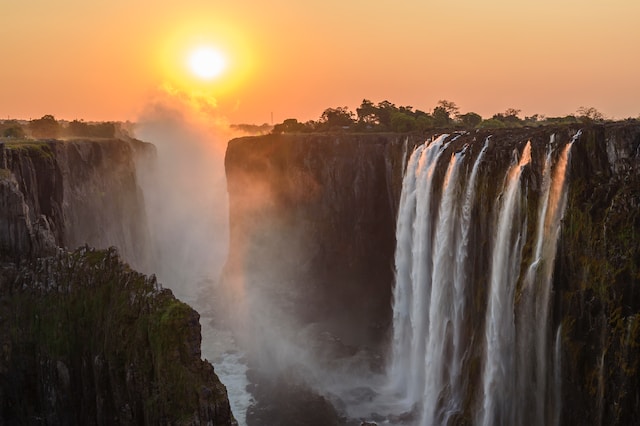 Victoria Falls
If you had to list "must-see attractions" in Africa, Victoria Falls would be in the top 5, no matter who you ask. Running across the border of Zimbabwe and Zambia, both sides offer incredible views of the falls, while the Zambian side is home to Livingstone Island.
While visitors can enjoy the views of the falls from the banks or a private jet charter, you can also try out white water rafting in some seasons. This adrenaline-packed activity lets you experience the Zambezi in an entirely new way, making it a great activity for those lucky enough to visit repeatedly.
The Royal Livingstone Hotel, Zambia
Located on the banks of the Zambezi River — on the Zambian bank — the Royal Livingstone Hotel is regarded by some as one of, if not the best, hotels on the continent. Featuring exquisite rooms and a world-class dining experience, there is arguably no better way to get close to nature and do it in style.
The hotel is perfect for a family getaway or a romantic holiday, and considering it is right in the heart of the bush, wild animals and safaris are never too far away.
Rovos Rail
Rovos Rail is Africa's equivalent of the Orient Express. This luxury train hotel runs several routes across southern Africa, taking passengers from Cape Town to Pretoria, Pretoria to Swakopmund, Pretoria to Durban, and Pretoria to Victoria Falls.
For the ultimate experience, however, you can take the train from Cape Town to Dar es Salaam in Tanzania. This 16-day journey offers passengers the very best of luxury train travel and lets them experience southern Africa in a way many have never experienced before.
Gorillas in Rwanda
While many may not consider it a "luxury" experience, it is one that very few people will ever enjoy or get to do. Rwanda is home to one of the world's biggest wild gorilla populations, with the country's jungles having just 1,000 of these amazing, highly endangered animals.
Finding these magnificent beasts often takes you on a journey through breathtaking jungles, with so much more to see before you come across one of the ten gorilla families that live wild in the area.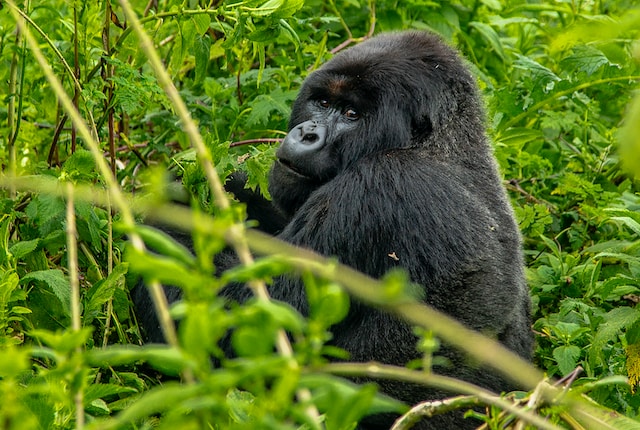 Bisata Lodge, Rwanda
Bisata Lodge is the epitome of luxury in Rwanda. Perched on the edge of the forest in the Volcanoes National Park, Bisata comprises dozens of suites sitting at different elevations, all looking similar to nests in the area.
Once you leave your beautiful room, you can go on forest walks, hikes, and safaris, try to find the mysterious gorillas with a guide, or simply take in the many sights the area offers.
The Sanctuary at the Residence, Mauritius
If you want somewhere to relax and rejuvenate, look no further than the Sanctuary at the Residence spa in Mauritius. Not only can you enjoy a wide range of treatments, but you can do it with spectacular sea views only a few steps away.
The spa is designed to transport you to an oasis, blocking out the world and allowing you to experience true relaxation, no matter how you feel.
Hot air balloon safari in the Okavango Delta, Botswana
There are very few places in the world where you can see thousands, if not tens of thousands, of animals in their natural habitat. The Okavango Delta in Botswana is one of those places, and seeing it from a hot air balloon takes it to an entirely new level.
Several hot air balloon tours are available to let you see this astonishing area from the sky, whether at sunrise or sunset. It is arguably one of the most romantic date ideas for when you are on holiday, perfect for your honeymoon or anniversary trip.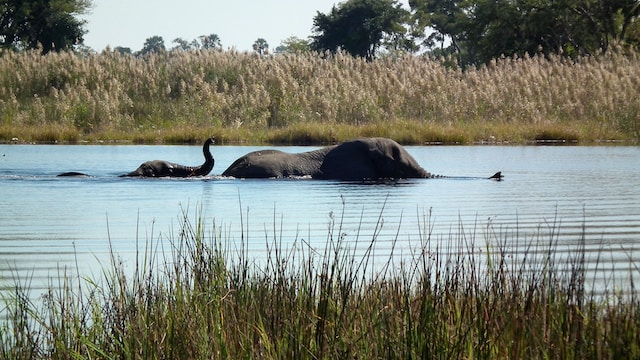 Two Oceans helicopter tour, South Africa
Back down in South Africa, a helicopter tour is one of the most luxurious ways to see the South African coast. Many helicopter tours depart from the V&A Waterfront and will give you the best views of the harbour, beaches, the sea, Table Mountain, the surrounding suburbs and national parkland.
There are also several other tours that will allow you to explore other parts of the city and the coast, but if you have time to do just one, the Two Oceans tour is the best.
Conclusion
These are just a few of the many luxurious activities you can enjoy while on holiday in Africa. If you plan a trip to this wonderful and diverse continent, ensure you have a few of these activities and hotels on your list; you won't be disappointed.