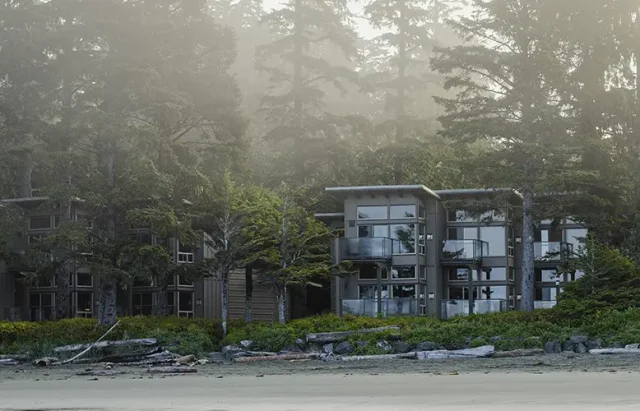 To celebrate the 50th Anniversary of Pacific Sands Beach Resort, the property is thanking the community of Tofino with three $50,000 donations. The three local organizations benefitting from these donations are the Raincoast Education Society, Clayoquot Sound Theatre, and Tla-O-Qui Tribal Parks.
From loyal friends and guests to the extraordinary people of Tofino, Pacific Sands has been creating community and connection since 1973. The people of Tofino have had a massive impact on Pacific Sands, and the team at the resort are honoured to be a part of this wonderful community.
"These past five decades have been quite a journey for Pacific Sands and this incredibly supportive community has played a huge role," said Sabrina Donovan, general manager of Pacific Sands Beach Resort. "Therefore, as part of our 50th Anniversary, and the ripple-effect of gratitude in our community, we're honoured to support Tofino education, arts and culture by dividing this $150,000 special donation amongst these three incredible organizations."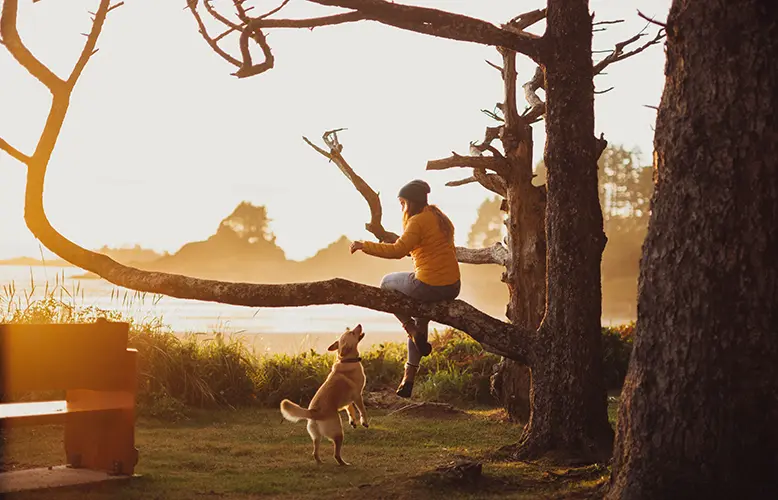 Raincoast Education Society
From full-scale UNESCO Biosphere Reserve projects to Summer Kids Camps at Pacific Sands, the mandate of the Raincoast Education Society is to protect shorelines, wildlife, and sustainable living. The $50,000 Pacific Sands donation will help fund the Raincoast Field School, along with maintenance on their 18-seat bus, which is an outdoor education program in collaboration with teachers at the Tofino and Ucluelet elementary schools.
Clayoquot Sound Theatre
Since 1983, the Clayoquot Sound Theatre has been preforming plays and hosting musicians out of a small yet magical black box venue on Campbell Street. The $50,000 Pacific Sands donation has topped up the Theatre's fundraising efforts and will allow them to finalize the grant for renovations that will increase capacity, natural light, and all the important touches that make a community theatre so great.
Tla-o-qui-aht Tribal Parks
With a goal to uphold the Tla-o-qui-aht First Nations' relationship and responsibilities to its homeland, including guiding, balancing and informing newcomers and tourists, Tla-o-qui-aht Tribal Parks restore rivers impacted by logging, revitalize salmon habitats, remediate dune-grass habitats, maintain trails, and more.