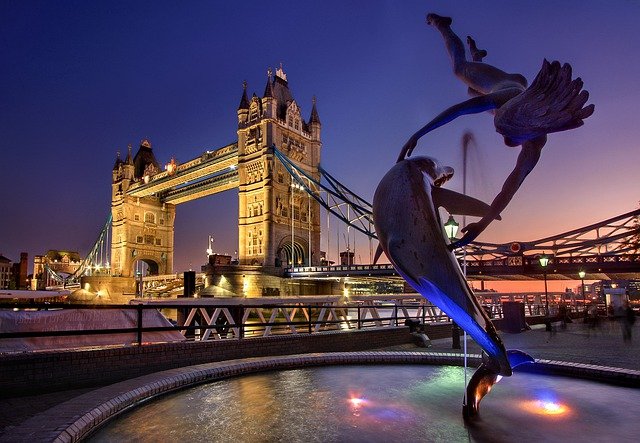 A huge number of people move to Europe every year. Whereas, the name objective of their move is associated with better job opportunities, improving living standards, higher salary, and the support system of the Government.
Europe is a large continent comprising many countries, therefore, it's up to you which country you prefer to move in. When moving to Europe from the US, you can make detailed research to find the place that suits you.
Things to consider before choosing a place to move in
Language is one of the most important things that you should consider before moving. It is better to move to places where you can communicate easily. Moreover, learning common phrases will help you to adjust easily.
Learn the customs and culture of the place so you can live like locals. Sometimes the culture is entirely contradictory and causes the problem. So, read the traditions of the country before moving.
Taking health care insurance is important and many European countries offer it. Go for it.
Find suitable accommodation that must be secure to live in just when you reach Europe. You can also consult real estate agents to help you in this regard.
Weather conditions should be studied at priority. Only move if you can adjust with it.
Choose a place to live in
For your ease, here is a list of countries that can be considered when moving to Europe. These place provides better social, physical, healthcare, financial, and life security services to the citizens and could be your priority.
1. The United Kingdom
The UK is one of the best places to live in but it is no longer a part of Europe. Americans usually find it easier to settle in the UK due to no language barrier, and understanding the customs and culture. Moreover, this place is highly developed and one can find various employment opportunities as well.
2. Iceland
Iceland could be a great option to move in because it provides a better education, health, security, and economical benefits. You will require a visa to settle in Iceland. But it is recommended to search about the weather conditions as many people find it difficult to adjust at this place. However, it is one of the safest places on the globe to live in.
3. Switzerland
Among the European countries, Switzerland is a safe, developed, high-quality, and career-oriented place. In addition, you can enjoy the beautiful place as well as healthy personal life in Switzerland. You will need a visa and resident permit to move to Switzerland. But this country is very expensive, therefore, only move to this place when you have a strong financial status.
4. Finland
The happiest country in the world is Finland and this might be a good reason to move in. It provides an ideal education system and good economic security that makes this place suitable for families. Most probably, you will require a resident permit before moving to Finland. However, if employment is your reason for transfer then you must have a job before a resident permit. The two major challenges that people face in Finland include the language barrier, poor social lifestyle, and cold weather. So, before moving to Finland it is better to understand the customs and weather conditions.
5. Ireland
Language is not a barrier and this feature makes it an attractive option for many people. The economy of the country is stable and Americans can easily integrate at the place. It is also famous for delicious food and you will surely relish it. It has also contributed to humanity and science and technology.
6. Germany
If you have good demanding skills, then apply for an employment visa in Germany. It has the best economics and is a suitable place for people to live in. Furthermore, an artist visa is also a good option for people who are interested in learning arts.
Final Words
The list of best countries in Europe is not limited to these five places. You can also research more and find the most suitable place depending upon the weather and financial conditions. However, moving to a place with the least language barrier, secured job, resident permit, and appropriate weather is all that you need. You can also consider Luxembourg, Portugal, Spain, and many more.
We hope this information will be helpful and you will be able to make a precise choice regarding moving to European countries.