Hotel Chais Monnet & Spa – Cognac's celebrated boutique hotel – reopened on 3rd May, in preparation for a return to full summer service.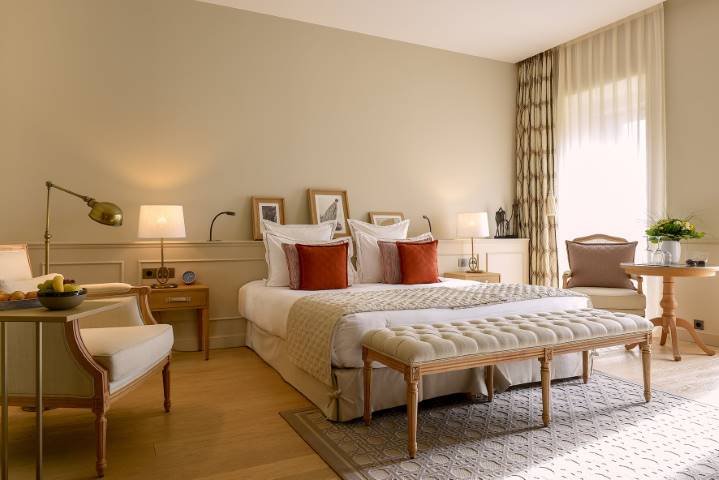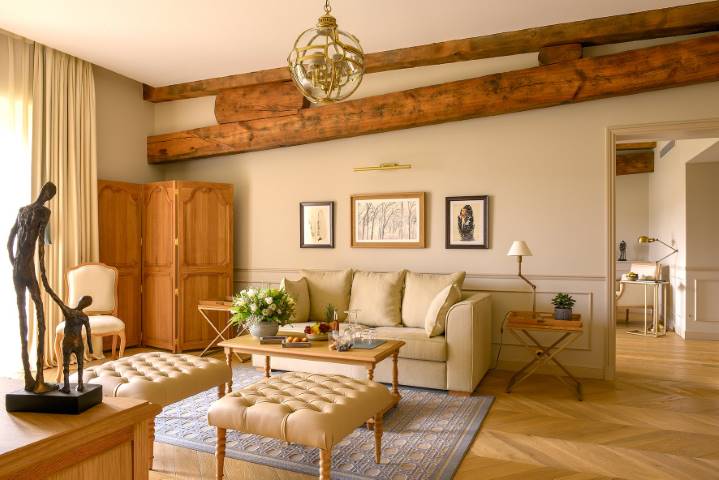 Breakfast, lunch and dinner are currently all offered in-room – seven days a week – and on Friday and Saturday evenings a gourmet dinner will be available, prepared by Chef Marc-Antoine Lepage. Guests are also welcome to dine or drink on their private terraces. From 19th May, La Distillerie, a contemporary brasserie with a large patio for outdoor dining will open for lunch (Wednesday-Sunday), and dinner service (Wednesday-Saturday), and guests will be able to sample a new drinks menu curated by mixologist Roxanne Remmery from the wonderful rooftop bar overlooking the city of Cognac. The Michelin-starred restaurant Les Foudres is expected to open in June.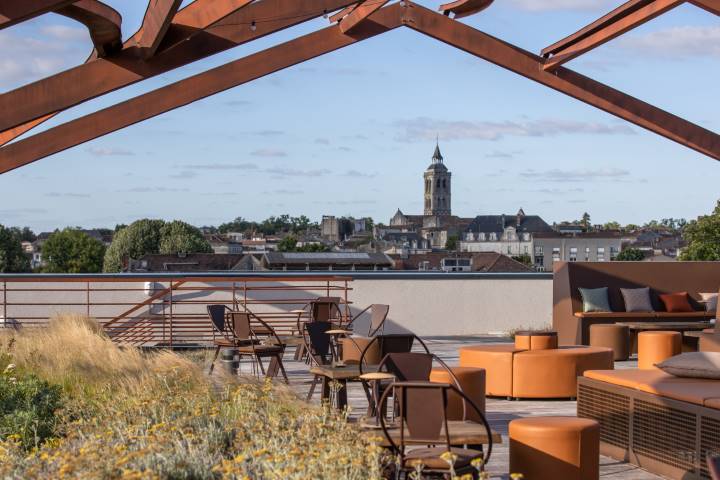 Hotel Chais Monnet's outdoor swimming pool is available to guests as usual, as is the chance to borrow a classic 2CV or bicycle to explore the surrounding countryside, or picnic in the heart of the Cognac vineyards with a gourmet hamper prepared by Chef Lepage.
In line with our hunger for space, fresh air and indulgence, Hotel Chais Monnet & Spa has created a new package intended to welcome back its guests and encourage them to explore the vineyards by bicycle.