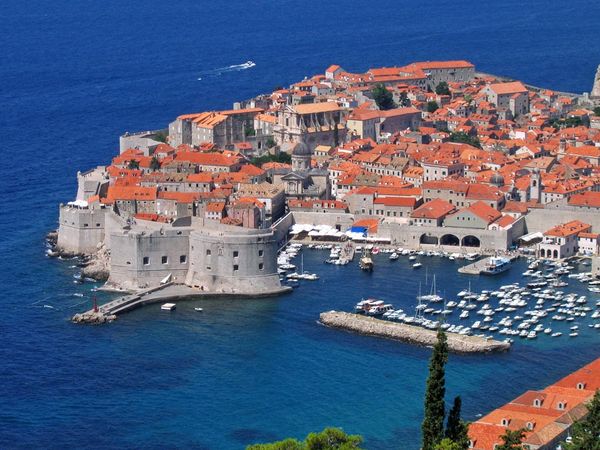 We've barely been running around in the shops looking for the best gifts or ingredients to suit our taste this year's holidays.. The New Year is already upon us and soon we will be packing for our dream holiday. So let's start thinking about where we would like to go to feel the touch of the sun on our skin? Check out our suggestions for this year!
Croatia
This beautiful country is famous not only for its breathtaking nature, but also for its unique climate. Also Croatian history and numerous interesting facts attracts crowds of travellers every year. It is known from a lot of islands and beautiful water. It is worth considering a yacht charter in Croatia to be able to admire the stunning blue waters and visit the charming corners that are inaccessible to the eyes of hikers. 
Greece
A country with olive oil and feta cheese everywhere. It is one of the sunniest countries in Europe. Visiting the islands is especially popular, as there are plenty of wonderful beaches and ancient monuments. The laid-back and open-minded nature of the Greek people also encourages you to pack your bags and just go into this direction.
Slovenia
Why exactly there? There are not as many tourists as in Italy and the climate – if not the same are similar (at least in the Piran and Portoroz areas). Moreover, the cuisine is excellent and the views are breathtaking.. Restaurants offer good quality pasta and pizzas and next to houses between the streets you can see laundry hangs. This unique atmosphere will satisfy every Mediterranean lover.
The world is beautiful, big and attracts thousands of cultures and unique sights. This holiday – and any other – is worth spending in style, without regretting the beautiful scenery to the eyes and the extraordinary flavours to the taste. Holidays are a time to rest, regeneration, but above all, an opportunity to experience adventure and create new good memories. So let's make sure that it is not a time of boredom. Whether on a yacht, a mattress or a deckchair, we already wish you a happy holiday!