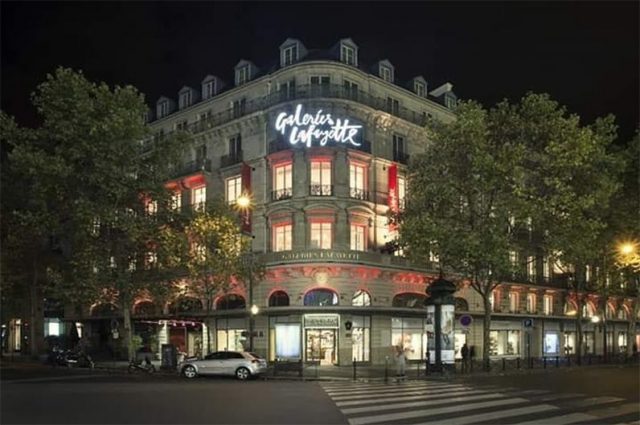 I just want to share something to my fellow fashion-lovers! As I'm planning on traveling to Paris soon, I wanted to do a bit of research before I booked anything like flights, hotels, and even restaurants. A bit of google search led to me to discover INSIDR. I loved how a lot of their recommendations came from locals! They mostly share about traveling in places like Paris, Amsterdam, and London but I was pleasantly surprised when I also got a lot of useful tips on shopping in Paris, and buying authentic souvenirs. It's through them that I found out how much of a 1-stop shopping spot Galeries Lafayette really is! Apparently, they sell everything from clothes to food!
I also read another article from the same website. I even discovered some homegrown Parisian shoe brands! I've always envied the style of Parisian women. I love how they value comfort and style at the same level. Brands like Jonak, Bocage, and Mellow Yellow seem to offer both. Now I really can't wait to go on my trip!
I recently discovered something interesting about shopping in France! Apparently, the government regulates sales which resulted into having 2 major sales periods in Paris, particularly. So for people who are planning on going to Paris to shop til they drop, I suggest going either in January and July. I wouldn't have known this if it weren't for the useful articles INSIDR wrote about shopping in Paris.
And while I was on their page, I also read their guide on the best souvenirs you can buy there! I didn't know there are these "bouquinistes" by the Seine river who sell vintage books and postcards. That sounds like a great memorabilia to remember Paris by! But I'm also a HUGE foodie so I'm more interested in the edible variety of souvenirs like macarons from Pierre Herme or basically anything I can find at Lafayette Gourmet! So I guess I'm skipping the Eiffel Tower key holders next time…
My friends over at INSIDR published an extremely helpful article on what spending Christmas in Paris is like! I know Christmas has just passed but I've seen photos and videos on social media of what the holidays looks like in Paris and oh my goodness! I loved reading it so much because it's always been a dream of mine to spend Christmas there. I imagine it to be like in the movies, walking down a street full of Christmas lights and stopping at brasserie for a glass of mulled wine. Or maybe even countdown to the New Year on Champs-Elysees avenue with my friends. The 2018 countdown looked fantastic! So if you're like me who's dreaming of a Parisian Christmas someday, you're gonna want to click on that link!
I went online to look for some prospective hotels for me. My main concern is being able to stay somewhere safe and central. A friend of mine who lives in Paris suggested that I look for a hotel that's in the 8th arrondissement because it's quite central and it's near all the big shopping places like Galeries Lafayette and rue Saint-Honore. Thanks to INSIDR's shopping guide, I found Hotel Chavanel which is a stylish boutique hotel just near Opera. I love the aesthetic of the hotel. It looks clean and very stylish. I also got pretty excited when I read that an organic complimentary breakfast is on offer. Bonus: you can have it downstairs in the dining area or have it brought up to your room at no extra cost! I really hope I can book a room there for my next trip in Paris. Also, after doing a little more research, I found out that the Opera area is extremely convenient especially for travelers. It has direct airport access thanks to the bus service to and from CDG and Orly.
I'm so looking forward to making my trip come true. For now, I have to work hard and save up! How about you my dear readers? Are you also dreaming of traveling to Paris someday? Where would you like to go and what would you like to do? Don't forget, if you're feeling stuck in planning your trip, INSIDR.co is a great resource! That's all for now. Ciao!