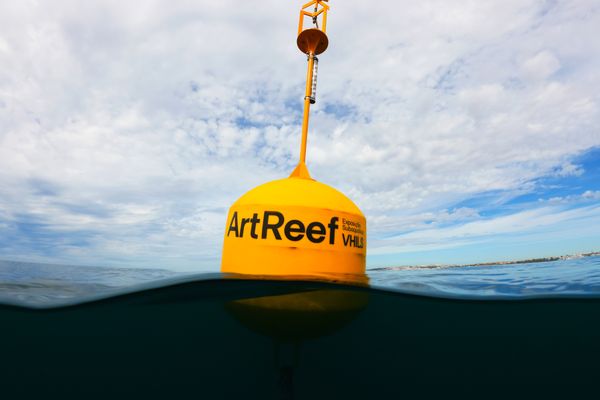 Less than two kilometres off Algarve's coast of Albufeira, an exciting new underwater art exhibition has been revealed. The 'EDP Art Reef' project is the is the first of its kind in the country and created by the famous Portuguese Graffiti and street artist Alexandre Farto, also known as Vhils.
Divers will be able to explore an underwater museum at a depth of more than ten metres, which features 13 sculptures made from old parts of power stations that are no longer in operation. To create the contemporary project, Vhils used materials collected from decommissioned coal or fuel power plant pieces owned by EDP. The thirteen pieces (made of iron and concrete) stand in an exhibition area of 1,250 square meters, located about 12 meters underwater, and a mile away from the coast, with the tallest piece measuring 5.3 meters.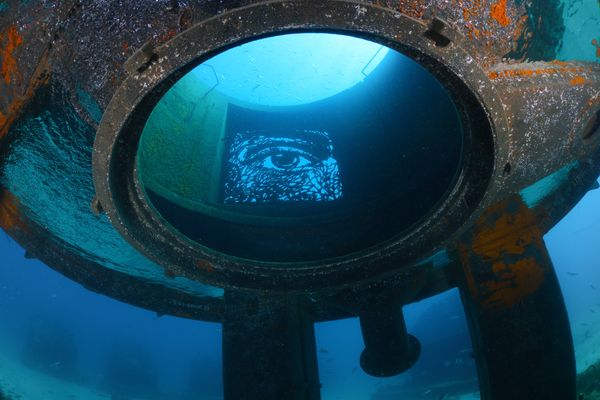 Commenting on the unique exhibition, Vhils said: "I tried to find various stories of our relationship as humans with the sea, a story of subsistence, confrontation, tension, but also tried to find various points where our history intersected with the sea."
This was his "most complex and challenging work, not only because it involved a large team of people but also because it was done at the bottom of the sea," a place of constant movement. His "concern" was focused on how the pieces would evolve over time.
The underwater exhibition, which has an encouraging impact on the marine ecosystem, also contributes positively to the Algarve's sustainability and commitment to the decarbonization of the country. The project also adds to the Algarve's circular economy, as all the pieces used previously served a significant purpose in Portugal's energy history, and are now gaining a new life – first through Vhils' intervention and now in contact with marine life.
In 2008, Vhils got his big break when he was invited by Banksy – one of the most recognised names in the street art world – to participate in his exhibition "The Cans Festival" in London.
The "Art Reef by Vhils" exhibition is marked by a buoy (coordinates: N 37.06922391, W -8.20990784) and can be visited by any diver, provided they are accompanied by a technician and have insurance and a liability waiver, to be signed with project-associated companies. Divers can also book trips to the underwater gallery with a total of 19 tour operators in the region, including Dreamwave and X Ride Algarve.
This unique exhibition can be enjoyed until the end of this year.