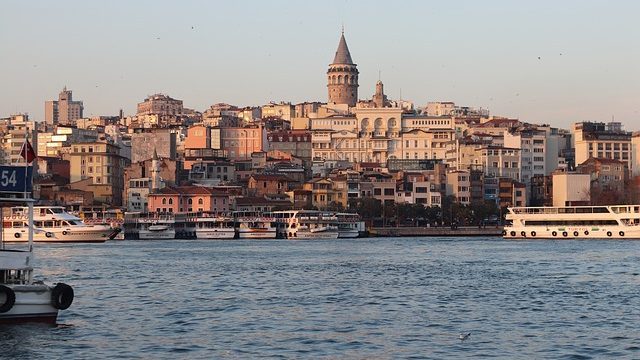 Istanbul, one of Turkey's most famous destinations, is a city that is part of two continents, Europe and Asia. While its official language is Turkish, you may hear three other local languages: Arabic, Kurmanji, and Zazaki. Turkey has influences and connections to ancient empires of Greece, Rome, Persia, Mongolia, and Byzantine. With its rich history and diverse culture, visiting Turkey is a wonderful and enriching experience. To help you make the most of your tip, here are a few things you should prepare for before you travel to Turkey. 
Visa, Insurance, and Immunizations
Traveling to Turkey may require you to obtain a visa, so make sure to check before you book a flight. You wouldn't want to waste hours of air travel to find out if visas are currently suspended from your country of origin or that you don't have the proper paperwork.
Make sure that you have the right travel insurance. Some insurance and travel agencies have different coverage for travels to Turkey due to its location. Be up-to-date on your immunizations as well, so as not to accidentally get sick or spread an illness while on vacation.
Food
Turkish foods cater to meat lovers, vegetarians, and those who have a sweet tooth. The food is very diverse and has Mediterranean and Middle Eastern influences. Turkish people are very warm and hospitable, so you might get offered various dishes and desserts. Plan your meals so that you can sample each dish and get the most out of each. Local charcuterie, cheese, fruits, nuts, and juice are commonly served in the morning—breakfast already feels like a feast fit for royalty.
Tap water is safe to drink in Turkey, but they also offer bottled water in restaurants, hotels, and shops. Should you have a food allergy, make sure to do your research on common ingredients used, and don't be afraid to ask about dishes or explain your food allergies to hosts.
Language, Culture, and Fashion
It's helpful to learn basic Turkish and Arabic phrases that you can easily use while traveling, shopping, dining, making introductions, or cruising to the Mediterranean. English is commonly understood and spoken since it's a major country for international tourism. With a diverse culture influenced by other ethnic groups, it's best to do research on traditional customs on respect and gratitude. Learn which topics should be avoided when making conversation.
Turkey is a secular state so it's not uncommon for women to dress fashionably. However, pick up a scarf from one of the local shops to use as a cover when traveling more conservative places. Make sure to bring enough sunscreen and eye protection, and dress according to the weather or activity of the day.
Lodging and Day TripsThere's an abundance of accommodation for every type of budget. It's suggested that you get out of the city during lazy days, and take a day trip to the countryside, or stay the night in little towns. The countryside has much to offer in terms of culture, local crafts, home-cooked meals, and the experience of living like the locals.