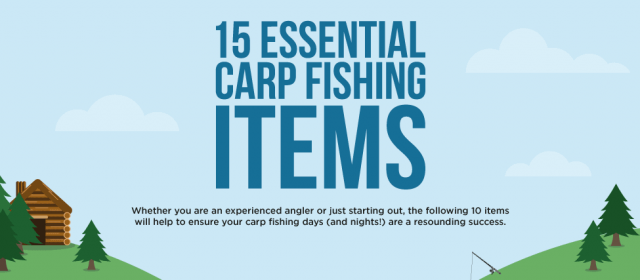 If you are an experienced angler or have just started exploring this exciting hobby, then the chances of you wanting to set off on a fishing trip are probably very high. There are so many wonderful locations to explore all over the world, and so many weird and wonderful types of fish out there to catch!
Whether you are staying in the country or jetting off to a famous fishing spot, it is important that you are equipped with only the best fishing items; your trip is going to be one to remember. This infographic is based around carp fishing with Total Fishing Tackle and provides you with only the best items to ensure that your carp fishing trips are a resounding success! With this checklist in mind, you will be sure to catch the most wonderful of species and make memories that will last a lifetime.
Remember to keep in mind that fishing conditions vary all around the world, so you will need to be prepared for harsh climates that will put your stamina to the test. For example, if you plan on going ice fishing, you would need to modify this list and bring a good ice reel and rod designed for that kind of cold climate! Fishing is an extremely rewarding hobby which gives you the perfect excuse to explore the big wide world… go catch 'em!