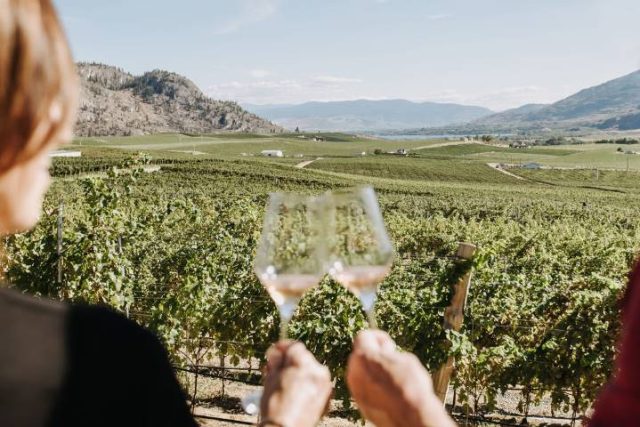 On the heels of achieving organic certification for all its vineyard sites and unveiling a new Business Club, Phantom Creek Estates, the Okanagan Valley's celebrated destination winery, is thrilled to announce a host of new private air travel experiences tailored specifically for its guests.  The winery has partnered with several luxury providers and experts in private aviation to curate unforgettable private trips and experiences to the wine estate, all available upon request.  Departing from anywhere around the world, including surrounding Canadian markets such as Vancouver, Victoria, Calgary, and Toronto, these private air travel experiences offer the highest standards of luxury, safety, and comfort.
To book a specially curated private airfare experience with Phantom Creek Estates, guests should complete this form.  Acting as a concierge, Phantom Creek Estates works with a third-party service to custom-build each experience to meet guests' requirements. As such, private flights are only available upon request, requiring advance bookings of seven to ten business days.  Pricing will vary depending on the origin, aircraft chosen, and number of guests.
For those seeking an additional aerial adventure upon arrival to Phantom Creek Estates, guests have the option to book the Heli Tour & Tasting – a one hour-long helicopter tour designed to showcase the South Okanagan Valley's terroir from new heights.  Following the breathtaking excursion, guests will be escorted on a private tour of Phantom Creek Estates by a Senior Brand Ambassador, who will complete the visual story of the region in the History Room with an overview of the historic vineyard sites they just witnessed on the Black Sage Bench, the Golden Mile, and the Similkameen Valley.  From there, guests will experience Phantom Creek Estates' curated art installations and learn about the winery's commitment to organic and biodynamic farming practices before venturing into the cellar for an insider's look at the winemaking process.
The tour will culminate in a full wine tasting in one of Phantom Creek Estates' VIP tasting suites, overlooking unobstructed views of the South Okanagan.