Most people think of proposals as momentous, life-altering occasions. And in a sense, they are. After all, you ask the person you love to spend the rest of their life with you. But that doesn't mean the proposal must be complicated or expensive. Sometimes the simplest proposals are the most memorable and heartfelt. If you're thinking about popping the question during your next vacation, here are a few tips from the experts on how to make it unique.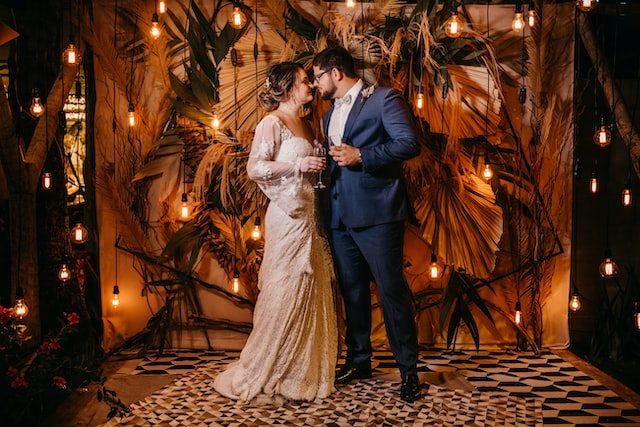 1. Get an Engagement Ring
A ring is one of the most important symbols of a relationship, and it's only natural to want to give your loved one an engagement ring as a sign of commitment. There are many different styles and designs to choose from, so it's vital to pick the right ring that suits your partner's style.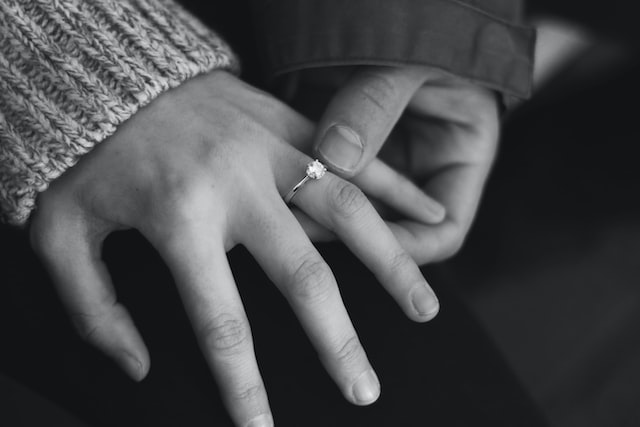 Try to consider your partner's favorite colors, their favorite gemstones, or even their favorite celebrity style. The best engagement rings truly reflect the person you're proposing to. No matter what you choose, make sure the ring is something they will love and cherish for years to come.
2. Plan a Romantic Proposal
One of the best parts of proposing during a vacation is that you already have most elements in place for a romantic setting. Whether on a beach, at a mountain top, or standing near an iconic landmark, the location can help set the tone and create the perfect moment.
Try to think of ways to personalize the proposal and make it unique. Consider writing a special poem or song or incorporating elements from your partner's favorite movie into the proposal.
3. Make it Personal
When it comes to proposals, many think the more extravagant and complicated they are, the better. But the truth is that the most memorable proposals are often the simplest ones. That's because they are personal, intimate moments between two people who love each other.
If you want to propose in a way that will touch your partner's heart, then make it personal. Consider what your partner loves and try to incorporate those things into the proposal. Is your partner an animal lover? Why not propose at a zoo or pet shelter? Are they into nature? How about proposing to a beautiful park or on a hike up a mountain?
The key is to think outside the box and come up with something unique and special that only you could have thought of. So take your time, put some thought into it, and you're sure to create a proposal your loved one will never forget.
4. Be Prepared
When it comes to proposing, the most important thing is to ensure you are prepared. That means having your ring ready and picking a spot where you can be alone with your partner for a few minutes to ask the question in private.
If you're planning an elaborate proposal, make sure you have all the necessary materials, such as a poem or song you've written, props from your partner's favorite movie, or whatever else you want to include. And most importantly, make sure you know exactly what you will say in advance so you can be confident and prepared for this special moment.
5. Timing is Everything
Timing is one of the most important factors to consider when planning a proposal. After all, it can be challenging to pull off an intimate and romantic moment if you're in the middle of a crowded theme park or bustling city street. And if your partner's family or friends are nearby, they might even want to get involved or ruin the surprise.
Instead, plan your proposal when you know you can have some privacy and uninterrupted time with your partner. This might mean planning it for early leveling in the morning, late evening, or even taking a short trip away from everything and everyone else.
6. Make a Plan B
Finally, remember that things don't always go according to plan. So if your proposal goes awry or you have a last-minute change of plans, it's important to have a plan B ready to salvage the moment and still have a special proposal for your partner.
For example, if you propose on the beach, you could always have a backup plan of proposing at a nearby restaurant or hotel. Or, if your partner is an animal lover, you could prepare a surprise proposal by bringing them to visit their favorite animal at the zoo.
The key to proposing during a vacation is to keep things simple and personal. This can be done in many different ways, so use your creativity and put some thought into it to create a proposal that will touch your partner's heart. And most importantly, don't forget to have fun. After all, this is supposed to be a romantic and memorable experience, so enjoy it and savor every moment.