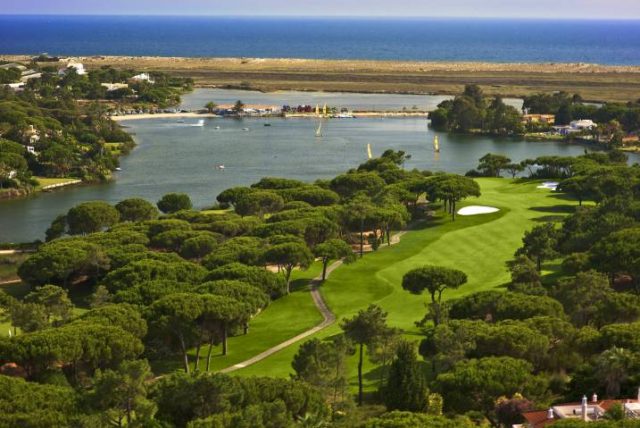 Quinta do Lago resort, situated in the heart of the Algarve, is delighted to launch new 'Pro-Athlete Training Break' packages this summer. These tailormade packages have been specifically designed for sports athletes who are in between competition seasons and looking for a relaxing break with their partner or family, which enables them to continue training and unwind.
Located just 15 minutes from Faro airport, Quinta do Lago is a renowned sporting destination and offers families a thrilling holiday adventure with sporting events and elite training facilities available at the new multi-sports hub, The Campus. It is the ideal destination for training, rehabilitation and recovery with over 300 days of warm sunshine per year and at least 12 hours of daylight each day.  The resort offers relaxed accommodation at The Magnolia Hotel combined with a hive of activity in the surrounding regions and provides a safe, secure and Covid friendly environment.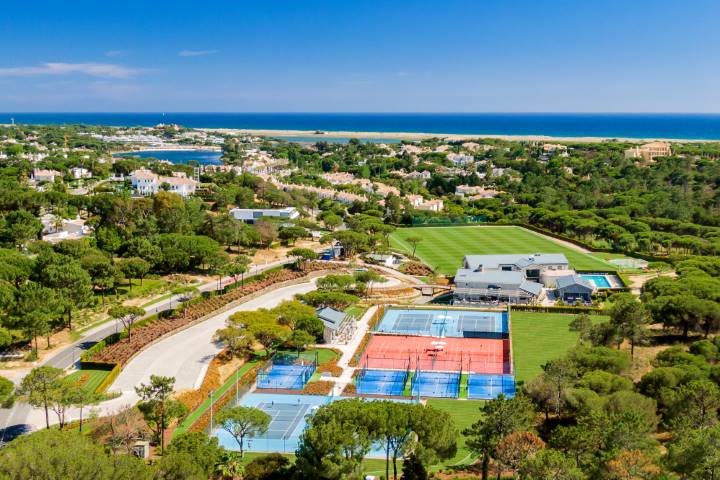 Pro-Athlete Training Break Package
As a renowned sporting destination, Quinta do Lago understands the difficulty top sporting professionals face in finding a family friendly destination that doesn't hinder their carefully planned training programme. The 'Pro-Athlete Training Break Package' has been curated to incorporate The Campus' elite facilities, along with the resort's high end family friendly offering – creating the perfect break that suits everyone's needs.
As a unique state of the art innovation and performance environment created for elite athlete, The Campus' facilities have been valued by the elite and include a Desso Hybrid Grassmaster pitch, a pitch-side feeding station and ice machine and high-tech analysis capabilities. On top of this, the multisport hub also includes a high-performance gym centre, dedicated studios for cycling and group exercise and a 25 metre outdoor heated pool. It is the ultimate destination for any athlete looking to keep up the hard work in a relaxing and exclusive environment.
This new package offers athletes full use of the desso grassmaster hybrid pitch with a one hour private slot in the morning and afternoon paired, with access to training equipment. Athletes can also use the gym at their leisure with adjoining treatment and analytical room. Those looking to unwind after a tough season also have access to the recovery suite, which includes a sauna, steam room and one hot and one cold plunge pool.
Quinta do Lago's Family Offering
They say athletic talent runs in the family so Quinta do Lago also offers fantastic fitness classes which can be done as a family at The Campus. Highlights include kids 'boxfit' and yoga classes, running club, family breathe and stretch class, tennis sessions or a group 'padel' lessons – a unique racquet game that combines elements of tennis, squash and badminton. The whole party can also unwind on the resort's golden beach or by the lake where they can enjoy mini golf or a selection of water sport activities.
Various foodie experiences are all on offer – perfectly tailored for keeping little ones entertained. With striking décor and premium beef, Bovino is the most exclusive steakhouse in the Algarve, offering seafood, steaks, pulled pork, and fresh salads in a stunning space with live music. There is even a PlayStation in the restaurant for parents to take some well-deserved 'time off' whilst the kids stay entertained. The health-conscious can also dine at the resort's Pure Café where guests have the option to build their own nutritional salads packed with superfoods or enjoy freshly prepared seasonal daily options.
Quinta do Lago boasts an expansive portfolio of holiday rentals which appeal to all families. With a vast array of townhouses, apartments and luxury villas – often complete with a private pool and private chef, holidaymakers can enjoy properties perfectly suited to their lifestyle.  Clube da Quinta team also offers a 24-hour concierge service and can arrange for fast track passes for families at the airport, making the journey quick and stress-free.
For more information, please visit: https://www.quintadolago.com/en/the-campus/training-camp/.