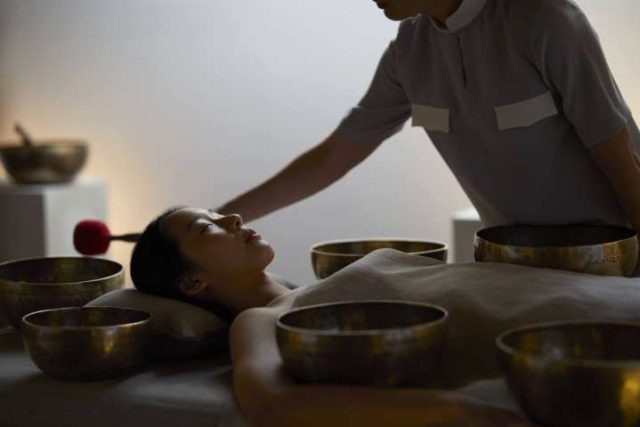 To celebrate International Women's Day on the 8th March 2022, RAKxa, the fully integrative wellness and medical retreat located in Bangkok's 'Green Lung', is delighted to highlight some of its fantastic Female First focused offerings. RAKxa provides the perfect place for women to truly take care of themselves, with a selection of bespoke immersive treatments available that focus heavily on fertility, hormones, menopause, counseling, blood flow, and the reproductive system. For those looking to reset with a loved one, RAKxa offers bespoke men's packages as well. RAKxa unearths a complete blueprint of health that involves certified medical doctors from VitalLife, as well as as a high-tech medical gym with Olympic athlete training equipment, hydrothermal spa facilities and more.
Please see further details on a handful of the Female First offerings available at RAKxa below, which can be added to one of RAKxa's 12 bespoke five-night, seven-night, or 10-night programs.
The Hormone Panel – For a full body rebalance:
Guests looking to level out their hormones levels which may be out of balance and in need of a reset after the challenging and stressful past years of the pandemic can do so at RAKxa with the special Hormone Panel treatment. RAKxa's professional team of doctors can recommend extensive lifestyle changes, supplements and for an even more in-depth rebalance; bioidentical hormone replacement therapy can be explored.
Bioidentical hormone replacement uses man-made hormones that are very similar to the hormones produced by the human body thereby matching guests own hormones such as DHEA, oestrogen, testosterone, and progestogens. Women especially can relate to hormones being out of sync due to several factors such as stress, irritability, and cravings from the effects of menstrual cycle and menopause, so this treatment is perfect to leave guests feeling refreshed, anew, and stable. These bioidentical hormones are more natural and match the chemical structure of the ones produced by guests own bodies.
Empowering Female Transformative Experience – For a youthful uplift
For those looking to feel renewed in a more transformative and aesthetic way, can look to do so with a range of anti-ageing and beauty focused treatments that RAKxa recommends complement each other:
Facial Skin Analysis (Visia)
This super quick and informative 15-minute consultation is ideal to start the transformative experience, allowing the professional dermatologist team at RAKxa to assess the health, condition and age of guests skin using photo imaging technology for an in-depth analysis. The photos automatically detect the skin type, allowing the dedicated team to put together the most personalized treatments and products attuned to beauty lover's specific skin needs to heal, hydrate and nurture.
Following the Facial Skin Analysis and once key target areas have been identified, RAKxa recommends undergoing the 60-minute Beauty Boost IV formula. This treatment is designed to promote the release of collagen and antioxidants that will leave skin radiant and glowing, slowing down ageing to restore youthful looking skin from the outside and within. This bespoke treatment is perfect for those looking to feel pampered with a refreshing healthy skin glow.
To finish off a day of indulging in ultimate rest and relaxation, RAKxa suggests a Cryo Sauna Therapy session. The treatment aims to bring the body temperature down at the tissue and celluar level with cooling methods, bringing a number of physiological changes and therapeutic effects to the body. Its main benefit are for anti-aging, as cryotherapy aids the body in natural healing and rejuvenation processes that includes increased circulation, leaving those that experience it with a youthful complexion as the process stimulates collagen production – the foundation to firm and healthy skin. Not only does the treatment aid anti ageing, but it is also perfect for those looking for weight loss, as it increases the metabolic rate and caloric expenditure due to the increased workload of the body in producing heat and transporting blood.
Traditional Thai Rejuvenating Therapy (Women's Care) – For an immersive body reset:
Ladies looking for a way to feel revitalized with a new lease of life and energy can experience the Traditional Thai Rejuvenating Therapy treatment. Lasting 170 minutes the immersive treatment aims to stimulate blood and lymphatic circulation which helps reduce abdominal pain, cramps, constipation and bloating, and release muscle tension – all issues which women are familiar with and face frequently. This rejuvenating session can also help the body in a different way, in terms of increasing libido and improve sexual performance. The treatment is ideal for those looking for a full rounded therapy that aids all problem areas.
The Traditional Thai Yoo Fai Therapy includes a full body Thai massage with a herbal compress and a Traditional Salt Pot Massage for the stomach, thighs and back, focusing on the lower back and hips to induce heat, warming muscles and weary bones. It is then followed by a relaxing detoxifying, hot herbal charcoal seat and a steam bath to leave guests feeling calm and collected.
Thai Therapeutic Karasi Massage (Men's Care) – For a transformative male experience:
For those looking to bring their significant other on this transformative journey can be rest assured, as RAKxa also has options to cater to men. The Thai Karsai Massage is a traditional form of therapeutic genital healing, whereby the practitioner uses sensitive yet precise pressure and small circular massage movements to dissolve the sedimentation in the circulatory system, release the toxicity in the organs, and assist in letting go of any emotional blockages. This session is perfect for those looking to feel reenergised by alleviating lower back pain, improving alignment, and strengthening the pelvic floor muscles. The 50/80-minute treatment aims to address problem common areas of the sexual organs, to leave men coming away feeling healed with increased vitality for all activities.