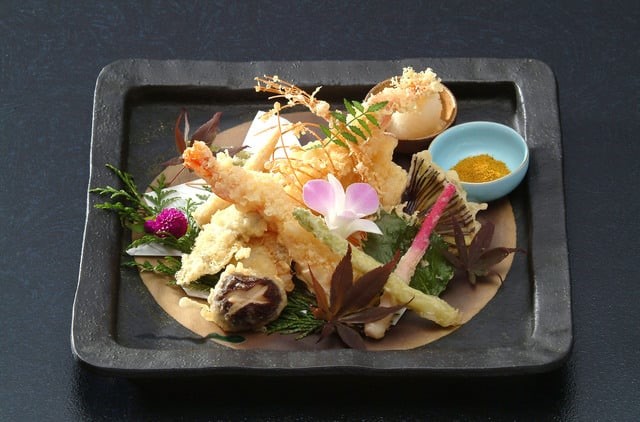 Japan has long been recognized as one of the premier culinary destinations in the world, so it comes as no surprise that gastronomically-motivated travellers have the chance to experience an impressive number of Michelin-starred restaurants during their visit. The country is home to 415 Michelin-starred restaurants, including 21 three-star restaurants, 74 two-star restaurants and 320 one-star restaurants – the most of any country except France.
Tokyo has the most Michelin-starred restaurants of any city in the world with 201, topping Paris with 118. But the capital is not the only place in the country to rank highly: coming in third and fourth positions respectively are Kyoto (98 starred restaurants) and Osaka (94 starred restaurants). While the majority of the establishments with stars serve Japanese cuisine, you'll also find places specializing in Italian, Chinese, Spanish and other cuisines from around the world, reflecting the global nature of these cities.
With Michelin recently entering the Canadian market with guides to Toronto and Vancouver, more Canadians are becoming familiar with the famous guide's rating system, and turning to it when researching dining experiences for their next trip. Michelin has three Japan guides: Tokyo, Kyoto and Osaka, and Nara—the newest region guide just launched in May 2022. While the traditional red books are no longer published, all reviews are available online or via the Michelin app. 
Michelin-starred dining experiences are usually considered the domain of luxury travelers or those celebrating a special occasion, but not every restaurant with a star will break the bank! In fact, you can find some of the best value Michelin star experiences in Japan, such as at Nakiryu and Konjiki Hototogiso – both of these one-star restaurants in Tokyo offer fortifying bowls of ramen starting at around CAD $15. Beyond the star levels that Michelin awards, the Bib Gourmand designation denotes high quality cuisine and good value, with 444 restaurants in Japan receiving this honor. 
To learn more about Japan's rich gastronomic culture, dining options, and culinary tourism, visit JNTO's Gastronomy page.