Some destinations in the Arabian Gulf such as Abu Dhabi, Dubai, and Oman have been popular for winter getaways or long-haul stopovers for a while now. Therefore it is no surprise that many people before the pandemic enjoyed cruises around the region and the industry is set to make a strong comeback over the coming months.
The Arabian Gulf boasts sunny and warm winters, stunning white-sand beaches, ancient buildings, and culture, brand-new shopping malls, and various new tourist attractions. Various cruise lines including Celebrity, Costa, MSC, P&O Cruises, and Royal Caribbean operating out of Abu Dhabi and Dubai regularly offer cruises to the Arabian Gulf during winter seasons.
If you are considering where to go on holiday next, there are several reasons why you should add an Arabian Gulf cruise to your bucket list, which you can read more about below.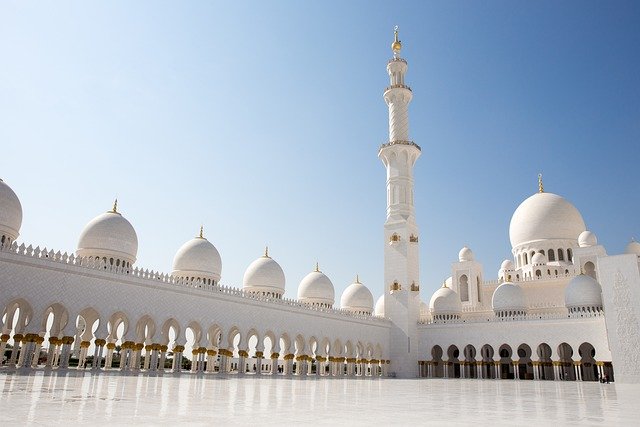 Affordability
Most things such as accommodation and food in the Gulf states are relatively expensive due to their general high quality and although it is highly recommended to visit the attractions on the shore, you can enjoy the amenities on a cruise ship for a reasonable cost. In addition to this, many countries and cruise companies are focusing on relaunching the industry, therefore with the Abu Dhabi and Dubai cruise recovery, many more affordable packages are likely to be available. Furthermore, when you do head ashore, it is possible to save money by taking advantage of the many free buses running between ports and shopping malls.
Winter Sun Is Guaranteed
Although January is the coolest month of the year in the Arabian Gulf, it is still often warm enough to enjoy sunbathing and swimming whilst being cool enough to walk around attractions. During the winter, heavy and prolonged rainfall is very rare, however, occasionally there are light and short showers.
The wadis or riverbeds that are usually dry for most of the year come into bloom during the winter months with the landscape of Oman featuring particularly green and lush scenery, although most places cruises call have stunning freshwater rock pools nearby that are perfect for swimming.
Starting in late October, the cruise season commences when it is still quite hot but cooling down and ends in March when the weather starts to heat up again. When it comes to choosing the best time to go on an Arabian Gulf cruise, you should be aware that the hot weather at either end of the cruise season can make walking around uncomfortable and tiring.
Experience Arabic Culture and Hospitality
One of the most interesting things about going on a trip to the Arabian Gulf is experiencing the authentic culture and warm hospitality. The cities in the region are often well-ordered, clean, and free of graffiti and crime. When exploring Arabian Gulf cities, you can experience the haggling in the souks with good-natured and friendly market vendors.
Superb Architecture
Countries in the Arabian Gulf such as Abu Dhabi and Dubai are well-known for their imposing skyscrapers designed by world-class architects and many more structures are being built all the time. Some examples of modern architecture you can see in the Gulf include:
The Louvre Abu Dhabi, famous for its cube-like galleries ringed by water and covered with a huge dome that provides shade and filters light much like the leaves of palm trees
The Sheikh Zayed Grand Mosque in Abu Dhabi
Muscat's Grand Mosque
The Burj Khalifa in Dubai, the world's tallest building
The Frame, Dubai's latest attraction featuring a 492-foot tall golden picture frame offering amazing views of the city from its glass-floored walkway
Dubai Aquarium
Enjoy Outdoor Activities
For people who love the outdoors, going on excursions outside of the major cities are easy to arrange. A planned trip to the desert often involves catching the spectacular sunrise and exploring the sand dunes in off-road vehicles otherwise known as dune bashing.
International Travel Connections
Both Abu Dhabi and Dubai are busy transport hubs with modern airports connecting the Arabian Gulf to various international destinations. From Abu Dhabi, you can travel in style with Etihad Airways whilst British Airways operates routes from both Abu Dhabi and Dubai to London. Additionally, many Middle Eastern carriers also operate easy connections to destinations in Southeast Asia such as Hong Kong and Singapore.
Traveling around the Arabian Gulf is quick and simple as the drive between Abu Dhabi and Dubai takes less than 90 minutes. Other places within a few hours' drive of Dubai include Ajman and Ras al Khaimah. Sailing distances between cities in Arabian Gulf are also reasonably short with most of the sailing occurring overnight.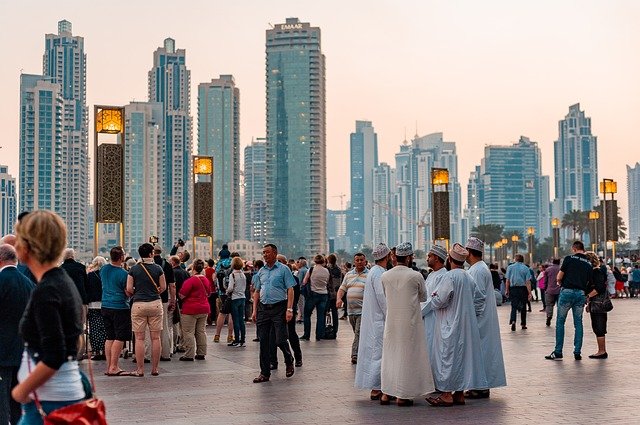 When writing your holiday bucket list, a cruise to the Arabian Gulf is well worth considering for several reasons ranging from its affordability, guaranteed warm winter weather, iconic architecture, and international travel connections.