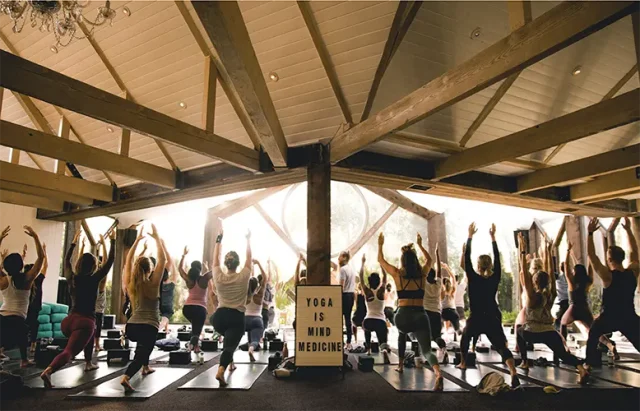 As the holiday season approaches, many companies are starting to plan their staff annual corporate retreats and events. Instead of the traditional office party, Calamigos Guest Ranch offers a unique opportunity for companies to treat their dedicated staff to a rejuvenating holiday escape after a year of hard work.
At Calamigos, teams will have the opportunity to indulge in a variety of experiences, depending on their interests. From team-building outdoor activities and sociable cocktail hours to relaxing spa visits, this elevated resort in the Malibu hills has it all! Everyone will be able to return to work recharged and ready to take on the new year.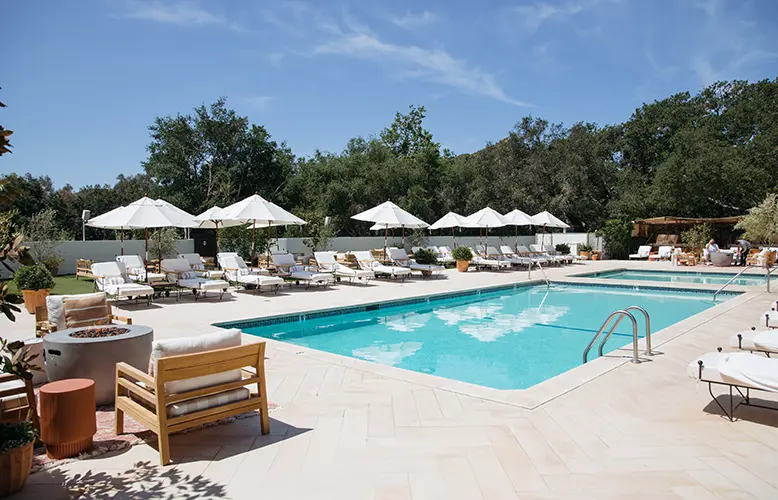 For those looking to relax the mind, renew the body, and nurture the soul, the Calamigos Spa offers a range of treatments to help melt away stress and promote wellness, such as Reiki healing, customized massages, and HydraFacials. Calamigos can also bring in an experienced yoga instructor or mindfulness coach to conduct a team session.
For those seeking a bit of adventure, Calamigos offers horseback riding through the scenic trails of Malibu in which colleagues can bond over exploration and the beauty of nature. There are also on-site pickleball courts for a bit of friendly competition and the Beach Club for those wanting to take in the vast ocean through swimming or paddle boarding.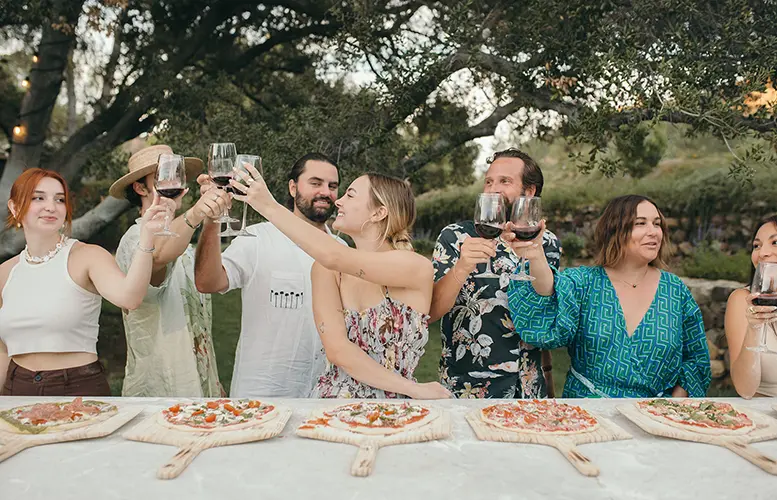 In the evening teams can chat over cocktails at the house bar then indulge in a delicious dinner at The Ranch Club Cafe, prepared by talented chefs using locally sourced ingredients. Calamigos also offers fun, interactive dining experiences for groups such as brick-oven pizza making and cocktail classes.
At the end of a fulfilling day, all can retire to luxurious multi-bedroom bungalow suites, decked out with standing bubble baths, fire pits, and custom king-sized beds for a restful night.
Recognizing the efforts and prioritizing well-being of employees is crucial. This holiday season companies can show their gratitude by bringing their team to Calamigos Guest Ranch for an unforgettable experience!