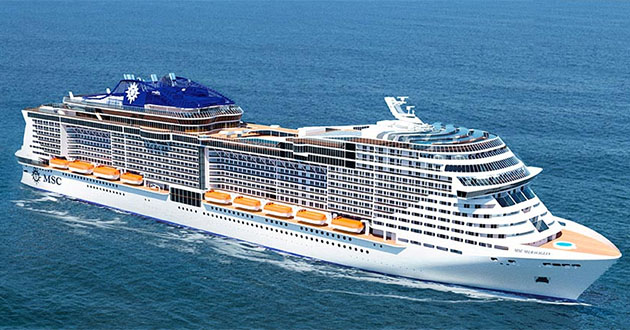 CruiseCompete Releases May 2017 CruiseTrends™ Reports Data – Insight Into "What is Trending" With Consumers for Ocean and River Cruises
DETROIT (May 2, 2017) – CruiseCompete has released its CruiseTrends™ report for the month of May 2017. This report is sponsored by © EyeforTravel Ltd.
We have mined our wealth of data to provide information on the most popular cruise trends among consumers, including the top ships, lines and travel dates for premium, luxury and river cruising.
The CruiseTrends™ report for May 2017  is detailed below. To see more topics and data, please visit CruiseCompete' s pressroom or click here to see the entire May 2017 report.
Most Popular Cruise Lines
(Based on the total number of quote requests for each cruise line in the given month)
1. Premium/Contemporary: Carnival Cruise Lines
2. Luxury: Oceania Cruises
3. River: American Cruise Lines
In second place is Royal Caribbean for premium/contemporary, Cunard for luxury and Viking River Cruises for river. More…
Most Popular Cruise Ships
(Based on the total number of quote requests for each ship)
1. Premium/Contemporary: Allure of the Seas
2. Luxury: Queen Mary 2
3. River: Queen of the Mississippi (changed from S.S. Maria Theresa last month)
Next in popularity are Oasis of the Seas for premium/contemporary, Oceania Insignia for luxury and America for river.  More…
Most Popular Cruise Regions
(Based on the total number of quote requests for each region)
1. Premium/Contemporary: Caribbean
2. Luxury: Europe
3. River: Europe
Next in popularity are North America for premium/contemporary, Caribbean for luxury and North America for river. More…
Most Popular Cruise Departure Ports
(Based on the total number of quote requests for each departure port)
1. Premium/Contemporary: Miami, Fla.
2. Luxury: Miami, Fla.
3. River: Amsterdam, The Netherlands
Next in popularity are Fort Lauderdale, Fla. for premium/contemporary, New York, NY for luxury and Budapest, Hungary for river.  More…
Most Popular Cruise Ports Visited
(Based on the total number of quote requests for each port visited during cruise itineraries, excluding departure ports)
1. Premium/Contemporary: Cozumel, Mexico
2. Luxury: Halifax, Nova Scotia (changed from Kotor, Montenegro last month)
3. River: Cologne, Germany (changed from Vienna, Austria last month)
Next in popularity are Nassau, Bahamas for premium/contemporary, Havana, Cuba for luxury and Vienna, Austria for river. More…
Most Popular Countries Visited
(Based on the total number of quote requests for each country visited during cruise itineraries, excluding countries of departure)
1. Premium/Contemporary: Mexico
2. Luxury: United States (changed from Italy last month)
3. River: Germany
Second are Bahamas for premium/contemporary, Spain for luxury and United States for river.  More…
Most Popular Cabin Types
(Based on the total number of quote requests for each cabin type)
1. Premium/Contemporary: Balcony
2. Luxury: Balcony
3. River: Outside (changed from Balcony last month)
More…
Number of Cabins Requested
(Based on most popular number of cabins per request)
1. Premium/Contemporary: 1
2. Luxury: 1
3. River: 1
Second are 2 cabins for premium/contemporary, 2 cabins for luxury and 2 cabins for river.  More…
Most Popular Cruise Itinerary Lengths
(Based on most requested itinerary lengths)
1. Premium/Contemporary: 7 nights
2. Luxury: 7 nights
3. River: 8 nights
Second are 5 nights for premium/contemporary, 10 nights for luxury and 7 nights for river.
More…
Most Popular Sailing Months Requested
(Based on the most requested months)
1. Premium/Contemporary: June 2017 (changed from April 2017 last month)
2. Luxury: July 2017 (changed from August 2017 last month)
3. River: July 2017
More…