Winter is coming, which means it's time to start planning vacations that promise a well-needed escape. Ditch the frigid weather and head towards the warmth of a tropical destination with the innovative hospitality of the Sailing Collective.
The Sailing Collective is a bespoke travel company providing carefully-curated itineraries that connect travelers with the sea. Open to solo travelers or groups, a Sailing Collective journey offers a week of excitement as you sail to amazing islands along captivating coastlines and experience the world's most beautiful landscapes and cultures. Each departure is crewed by Sailing Collective captains and chefs that change the paradigm of private charter hospitality. Enjoy fresh, locally-sourced dishes from the extraordinary onboard culinary program. Your crew will work with you to build a customized day to day itinerary tailored to your group needs, interests, and desired activities.
Below is a list of destinations being offered in Winter 2023. Can't find a trip that works with your schedule? The Sailing Collective is happy to arrange dates or journeys to accommodate guest plans. Choose your favorite destination and join the adventure where each stop is new and every moment is unforgettable.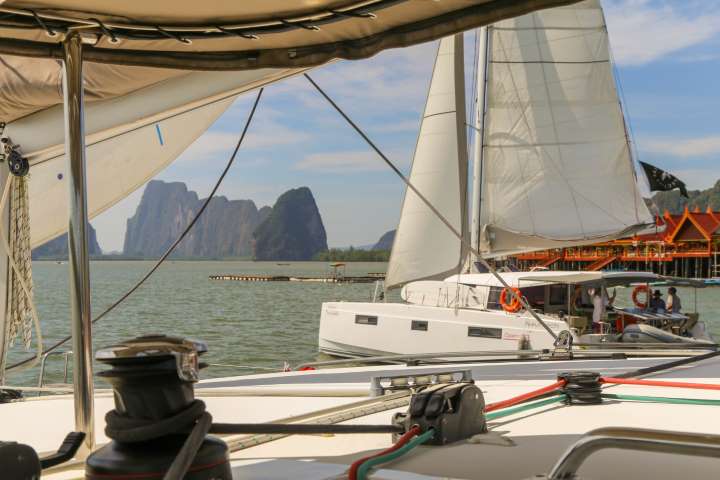 What: Sail the fairy-tale coast of the Andaman Sea and you'll discover jungles enveloping otherworldly rock formations, wildlife on both the sea and land, and welcoming people. The Andaman Sea is a seemingly endless coastline that stretches from Myanmar down to Malaysia, with many white sand beaches and lush islands along the way. See the towering cliffs of Railay Beach in Krabi, wander the rural and traditional Ko Yao Noi and Ko Yao Yai Islands that preserve unspoiled Phuket, and later experience the buzz of the lively Phi Phi islands.
When: January 21st – 28th 2023; 8 days, 7 nights
February 4th — 11th 2023; 8 days, 7 nights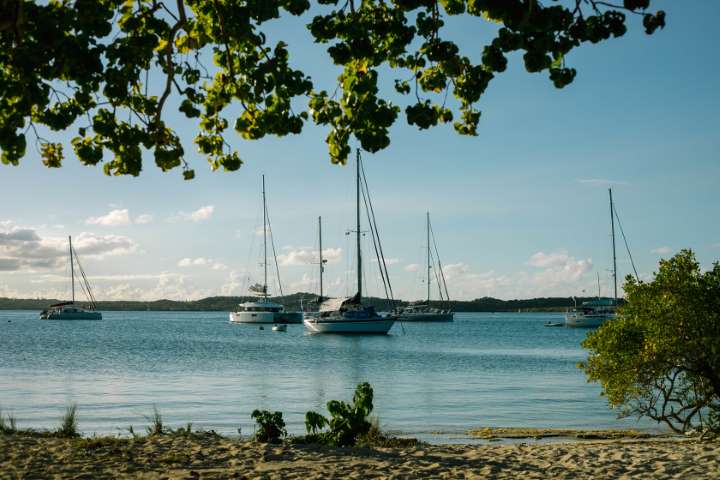 What: Experience the culture, natural beauty, and diverse ecosystems of Antigua & Barbuda. Kick things off at Jolly Harbour, a relaxed Caribbean town with open air bars on the waterfront – perfect for atmospheric cocktails as the sun sets. Explore the undeveloped Five Islands Harbour, Pinchings Bay, Deep Bay, and Green Island for snorkeling amongst colorful fish and turtles in the sparkling Caribbean waters. Later, kayak the mangroves of Carlisle Bay before enjoying fine dining ashore. For the adventurer, almost every stop offers its own unique option to explore the island's historic landmarks and rock formations or opt for a day of relaxation with amenities at select local day clubs.
When: February 11th – 18th 2023; 8 days, 7 nights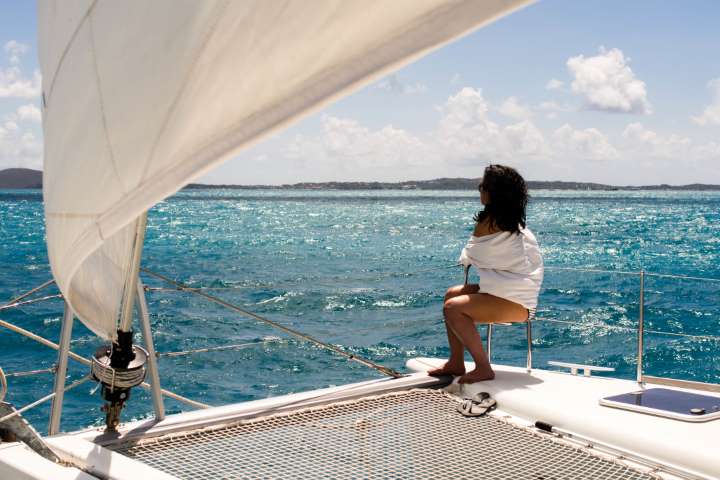 What: Cruise the turquoise waters of the Caribbean with a few stops along the way. The ability to choose your own adventure is one of the pleasures of the BVI, where each of the four islands offer a different experience. Explore the pristine beaches of Salt Island – inhabited only by herds of goats, or stop by the famed Norman Island, home to the infamous floating bar Willy T's, for tropical cocktails and social fun. Experience nature to its fullest from Anegada, an island formed from coral reef, and later immerse yourself in the local culture of Jost Van Dyke.
When: March 4th — 11th 2023; 8 days, 7 nights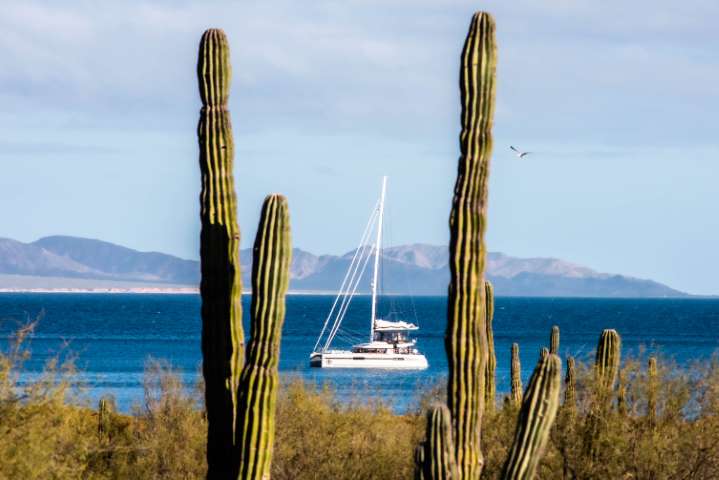 What: The Sea of Cortez & Baja California – Mexico's other world. Known for its rolling sand dunes that fall into a bright blue sea, this journey is nature's secret. Dramatic solitude of nature encapsulates the experience while sailing from alcove to alcove, swimming with dolphins, sea lions, and the rest of the grand wildlife of the Pacific. Anchor in turquoise waters with towering rocky cliffs, perfect for hiking or relaxing on white sand beaches lined around it. Enjoy lobster and fresh fish dishes onboard between island hopping adventures.
When: April 1st — 8th 2023; 8 days, 7 nights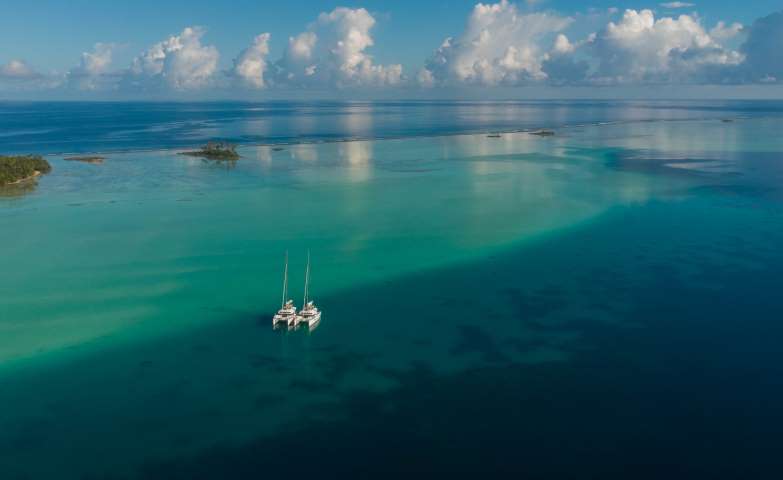 What: From the more renowned Society Islands to the more remote Marquesas, a great diversity of experience awaits. A Bali 5.4 Open Space sailboat will take you to a variety of islands in the archipelago, including Raiatea, Taha'a, Huahine, Maupiti, and Bora Bora. Dive among bright rainbow fish in crystal clear lagoons, hike in lush tropical forests, sun on powdery clean white or exotic black sand beaches, and dine on cuisine influenced by French, Asian and Polynesian tastes.
When: May 6th – 13th 2023; 8 days, 7 nights