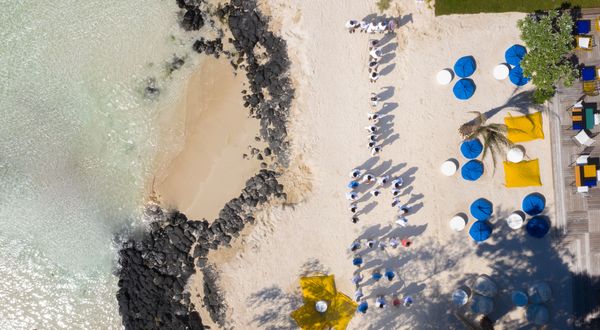 SALT of Palmar is named one of the World's Greatest Places in Time Magazine's second annual list, celebrating 100 places across the world in a variety of categories including museums, parks, restaurants and hotels. Nominations are solicited from Time's editors, international correspondents as well as industry experts, and are based on quality, originality, sustainability, innovation and influence.
Read more about Salt of Palmar in DRIFT Travel magazine feature.
"We are extremely proud and humbled to be recognised by Time Magazine for this incredible journey since SALT of Palmar opened in November 2018. This is truly a wonderful testament and recognition for our team members who have worked so hard to make a difference for our guests, local communities as well as one another," said Raj Reedoy, General Manager of SALT of Palmar.
SALT of Palmar's purpose of connecting people to local people and places allows guests to interact with the Mauritian community through various initiatives such as Skill Swap – a platform where guests and locals exchange their knowledge and skills; boosting the economy by collaborating locally for the hotel's amenities and in the process, educating the locals on sustainability through re-using and up-cycling; advocating the ban of single-use plastics in the resort by providing all guests with aluminum refillable bottles and providing Nordaq Fresh water taps throughout the resort; removing all buffets from the restaurant with a view of having zero food waste and encouraging guests' participation in all aspects of their stay, including hand crafting decorations and baking their own cakes with chefs during special occasions.
"SALT of Palmar is conceptualised to make travel meaningful. We seek to educate and entertain everyone who comes in contact with our team so that they will leave us feeling transformed and inspired. It is truly an honour to be recognised with this accolade," added Nitesh Pandey, Senior Vice President of The Lux Collective.