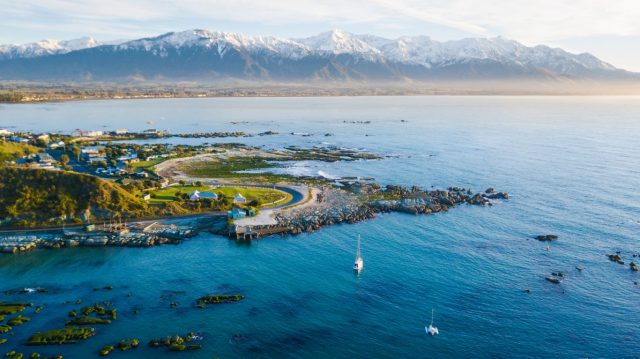 One of New Zealand's great rail journeys – KiwiRail's iconic Coastal Pacific scenic journey – will begin rolling again on December 1, 2018, two years after the service was put on hold as the railway line was rebuilt following the devastating November 14, 2016 Kaikoura earthquake.
The rail journey between Picton, at the northern end of the South Island, and Christchurch, on the eastern coast, is a spectacular journey. Beginning (or ending) in Picton, in the Marlborough Sounds, the train passes through the Marlborough wine region and follows the dramatic coastline south to Christchurch.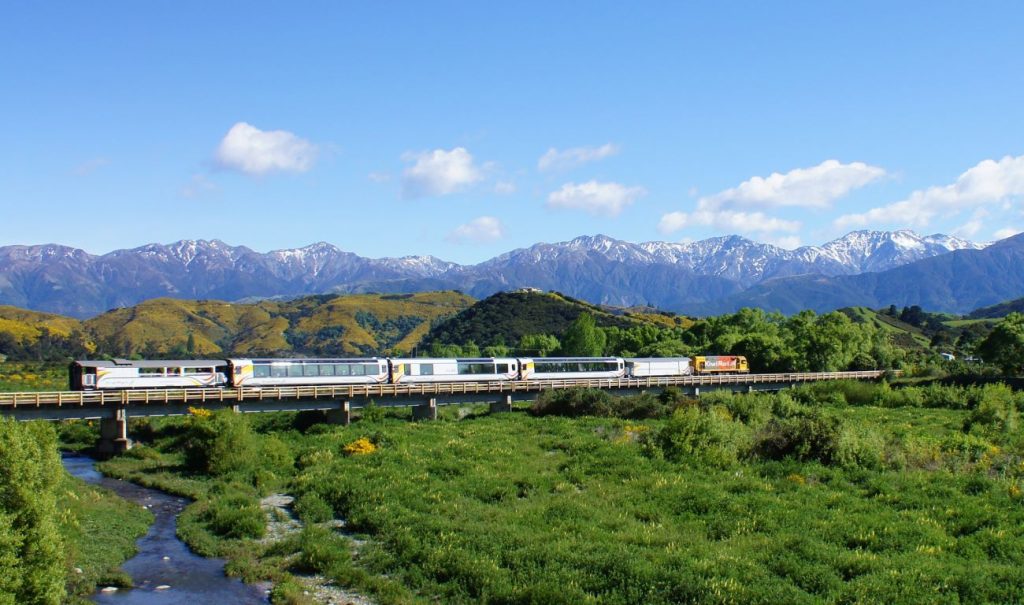 The six-hour train trip includes 98km travelling along the rugged and majestically beautiful Pacific coastline. It also goes through 22 tunnels and crosses 175 bridges. Before the earthquake, the Coastal Pacific carried approximately 43,000 passengers into the Marlborough/Kaikoura regions during New Zealand's summer season.
For those who would rather sit back and enjoy the scenery rather than drive on vacation, KiwiRail is an excellent option. It is one of New Zealand's largest tourism operators, delivering approximately one million tourists around the country each year, and includes three scenic train services and ferries between the North and South Islands.
A traveller could fly from North America to Auckland and use KiwiRail to visit unique places such as Palmerston North, Wellington, Picton, Blenheim, Kaikoura, Christchurch, Arthur's Pass, Greymouth and many, many stops in between. These scenic trains are becoming increasingly popular and they play an important role in taking tourists into some of New Zealand's less accessible regions.
For more information on the Coastal Pacific journey or other KiwiRail great journeys, please visit: https://www.greatjourneysofnz.co.nz/.