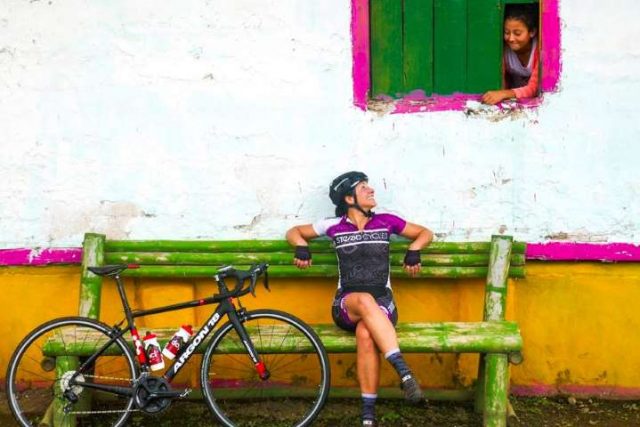 Saddle Skedaddle, a world-class cycling operator with nearly 25 years of experience exploring remote destinations and curating diverse itineraries, has recently begun selling its trips in North America. With 250 adventures in 36 countries (and counting!) to choose from, Saddle Skedaddle's team of cycling experts has hand-picked its six favorite bike trips that best capture the Skedaddle way — that is to say, hitting the road with family and friends, staying fit while having fun, and ticking off your bucket list from the comfort of your saddle.
From road cycling into remote Colombian villages and mountain biking through Croatia's national parks, to family getaways in the Moroccan desert and adventure rides across the grasslands of Mongolia, these trips are designed to welcome cyclists of every experience level.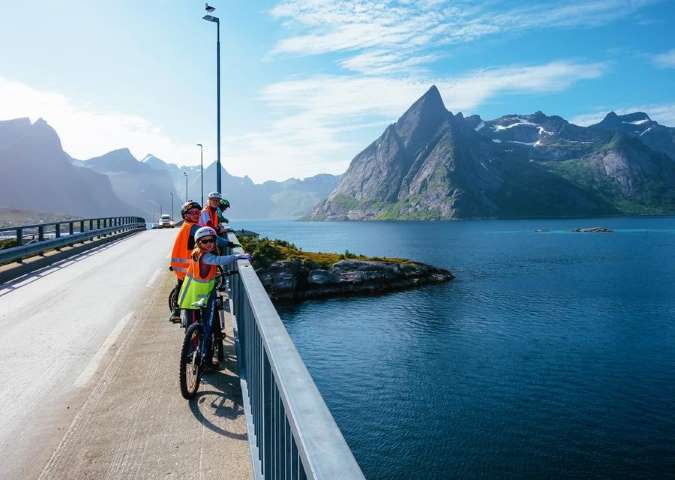 Take the Road Less Traveled in Colombia
Venture on two wheels into Colombia's relatively untouched Andean highlands – mountains that make the Alps look like molehills – on Saddle Skedaddle's Emerald Mountains. Pedal from Bogotá to Medellín and into the coastal city of Cartagena on this 13-day road cycling trip, which passes through remote villages and tackles the Alto de Letras, the world's longest road climb. Be among the first to experience a still-emerging Colombia, where biking is the national sport and the people are only too happy to point out the best routes. Enjoy the privilege of cycling Colombia's untouched rural regions, learn about coffee production at a local finca, then experience the country's diverse culture with salsa dancing in Medellín and Cartagena's cocktails overlooking the Caribbean.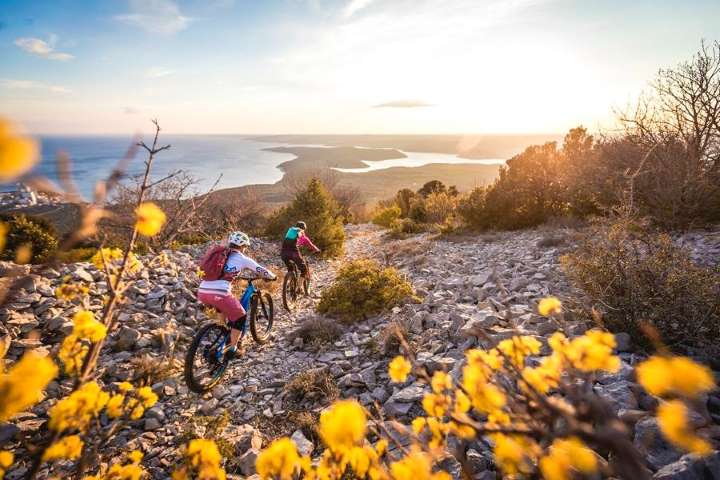 Live with the Locals on Norway's Lofoten Islands
Discover the Norwegian way of life on a self-guided, 8-day spin around the Lofoten Islands on the Biking With Vikings family adventure or Lofoten Islands leisure cycling tour. Pedal as a family, couple, or group of friends past sharp mountain peaks, pausing to marvel at an authentic Norwegian longhouse and learn about long ago conquerers at the Lofotr Viking Museum, especially popular with the young ones. Arrive in the village of Nusfjord, and meet colorful locals – your guides to the regions' many hidden gems – who show you where to land a herring, share the best spots for a refreshing dip in the fjord, and which sauna to warm up in afterward! As the day fades away, kick back and relax in your very own Rorbu (one of the many cheery fishermen's huts along the water) or, since the sun shines all night as part of Norway's short summer season, climb back into the saddle for a midnight ride.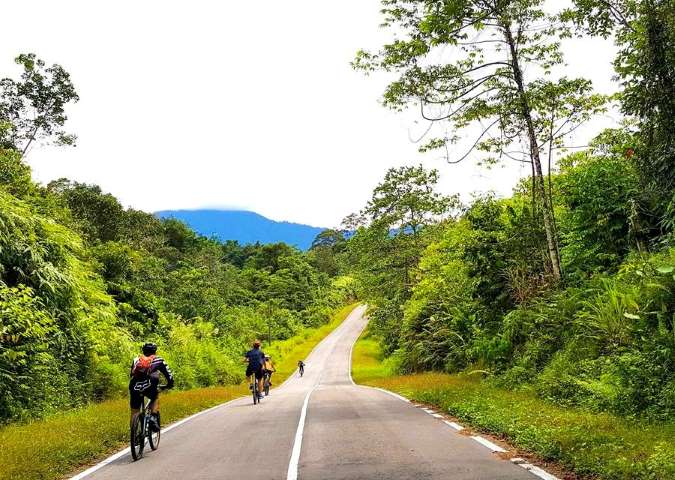 Cycle the Magical Lands of Croatia 
Best known as a dazzling Mediterranean port that's popular with cruise ships, Croatia is more than just beaches and sumptuous seafood dinners. On Saddle Skedaddle's new 7-day Terra Magica experience, guests can explore Istria, Croatia's northern peninsula, home to over 600 miles of bike trails that include quiet coves, mountain summits and stunning sea views. Cycle the cobblestone streets of Grožnjan, Istria's truffle-scented medieval town, and visit the converted Parenzana railway, now Croatia's most popular bike trail, before stopping to sample olive oil, honey and vino. Then, join your local guide on secret, rocky trails through Istria's nature reserves, and finish the journey with a toast on the Adriatic Sea.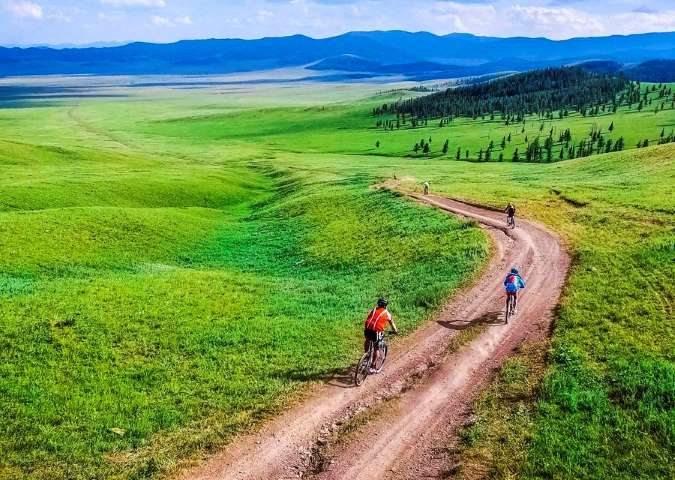 Bike in Search of Borneo's Orangutans
Immerse yourself in the abundant wildlife and tribal culture of Borneo on this new 14-day getaway to Secret Sarawak. Cycle through small kampongs (fishing villages) and past rice paddies and fruit plantations to find hidden viewpoints for spotting wild orangutans. While staying in traditional Bidayuh longhouses with Iban tribespeople, take in an evening of traditional music and dancing and sample home-cooked food, including the local delicacy, Sarawak Laksa, and rice wine. Get to know different sides of the island as you explore national parks, enjoy river kayaking through the rainforest, and even power your own vessel on a coastal boat ride.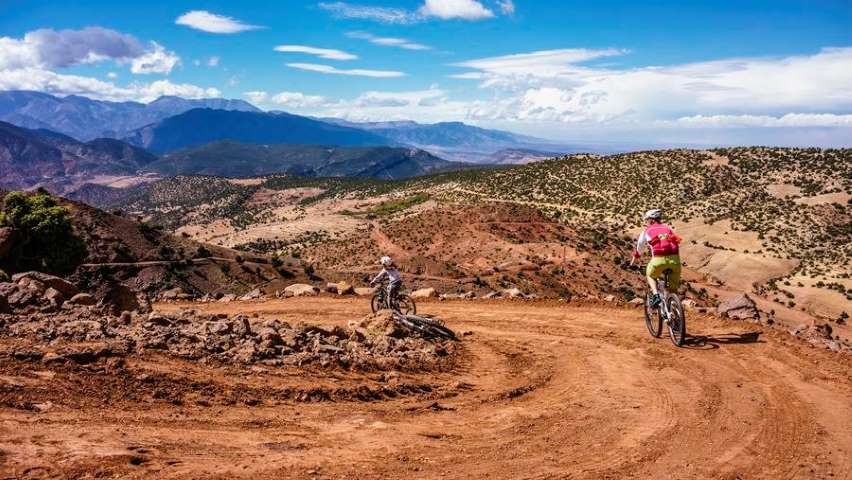 Camp Under the Stars in Mongolia's Grasslands 
Connect to one of the most remote places on earth on Saddle Skedaddle's new 16-day Route of the Nomads through Mongolia. By day, cycle between sand dunes, river valleys and mountain passes, pausing for a restorative soak in Tsenkher's hot springs. By night, sink into dreamland under a blanket of stars at your traditional Ger campsite where hearty Mongolian meals are prepared by a local cook. With a Saddle Skedaddle expert guide leading the way, visit nomadic families along your camp-to-camp journey, stopping in at the Winter Palace of Bogd Khan and the ErdeNne Zhu monastery and learning about the history and skill of falconry along the way.
See Morocco From Desert to Coast 
Break out of the humdrum of daily life with Saddle Skedaddle's 8-day Desert, Mountains and Coast guided family tour, a customizable cycling adventure through Morocco designed for children of all ages. Arriving in Marrakech, immerse yourself in the local culture in the sprawling Djemaa el Fna before continuing on to the Sahara Desert for a camel trek and a night of camping at the base of the Atlas Mountains. Learn about traditional Moroccan culture by way of tajine picnics and mint tea on the trail, stopping to brave the longest zip line in Africa before trying your hand at surf lessons in the coastal towns of Sidi Kaouki and Essaouira. Finally, bike back to Marrakech and celebrate your cycling successes with a treasure hunt in one of the world's largest souks.
For more information on Saddle Skedaddle and to view current offerings, visit skedaddle.com/us