You're in the middle of planning your next big trip, but you're not sure how to make it happen. The good news is that there are many ways to save money on travel by using the sharing economy.
The sharing economy has made it easier than ever for individuals to access assets, experiences and homes at an affordable cost. As a result, many people are now turning to this to make their travel more accessible and more cost-effective. From renting a bike in any major city through your phone to staying in a home away from home for less than $100 per night (and get a private tour of the city by an owner). These new services are becoming increasingly popular among travellers.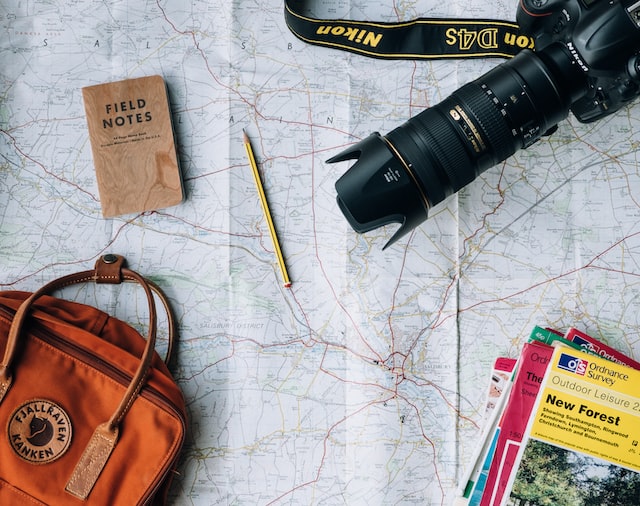 The following is a list of the best things you can do while travelling:
Transportation options
You'll have a lot of options when it comes to transportation. Uber and Lyft are super popular in the US, along with public transportation like trains and buses. If you're traveling in Europe or Asia, though, you might want to rent a car instead. You can also find bikes for rent at some airports and even scooters! If you haven't heard about Uber yet, I'm sorry—you've been living under a rock! And now that everyone has jumped on board with this app), it's easier than ever to get around without worrying about whether there will be enough drivers around when we need them most.
If you're going on an adventure out in nature—like snowboarding or ATVing—then renting gear from companies like REI or Ski-Doo might be the way to go. Or maybe you're just looking for somewhere safe to park your car while visiting cities like New York City, Boston or San Francisco? We were able to find monthly parking in Cambridge for as little as $204 per month using Spacer.com. It is a great app that allows you to rent out parking spaces daily and monthly, depending on your needs. 
If you want to rent a car, check out Turo and see if any cars nearby fit your needs. For other modes of transportation like bikes and boats, try Airbnb rentals or Spinlister listings, as well as Getaround's car-sharing program. 
Food delivery apps
With the rise of food delivery apps, you can order your favorite dishes wherever you are. In addition, these apps let you customize your meal and get it delivered right to your door at any time of day.
For example, Domino's Pizza has a mobile app that lets you place an order from anywhere in the world. In addition, the app allows customers to choose their pizza crust and sauces before they enter their address and payment information. The company also now offers gluten-free specialty pizzas!
Many other businesses offer mobile ordering through their apps as well: Starbucks Coffee Company has an app that lets customers pay for drinks via Apple Pay or Google Pay; Chipotle Mexican Grill features an option for creating custom orders on its mobile app; Panera Bread Company offers pickup or delivery services with the ability for customers to add items such as sauces or salad dressings during checkout—and even adjust recipe ingredients based on dietary needs.
Accommodation
While you're traveling, it can be hard to find a place to stay that doesn't cost an arm and a leg. Fortunately, there are plenty of options for travelers who want to save money on accommodations. The sharing economy can help you find affordable places to stay in major cities around the world—and even if you have no experience with these sites, they don't have to be intimidating! Here's what you need to know about the most popular sharing economy travel sites:
Airbnb: This site lets users list their homes or apartments for other visitors looking for temporary accommodation. It also has a section where hosts offer tours of their city and other attractions.
HomeAway: This site offers vacation rentals as well as houseboats, so if you're planning on spending some time on the water while traveling abroad, then this might be right up your alley! Housesitting is another service offered by this company; just think about how much money being able to watch someone's pets while they're gone could save them (not counting the cost of boarding them).
VRBO: Another popular option among travelers is VRBO (which stands for Vacation Rentals By Owner). Similar services include HomeAway and FlipKey; which one is right for your needs depends mostly on where exactly in the world your travels will take place -– but all three are great platforms for finding good deals on short-term housing options like condos or houseshares!
If you are going on a trip, rent out your place!
Renting out your place while you are away is a great way to earn extra money. You can also get the chance to meet new people and make new friends from other countries. But there are some things that you need to keep in mind before renting out your place:
Make sure that you have a sound security system set up for when the guests come over, or else they might feel unsafe staying at your house.
You should also ensure that everything in the house is clean and tidy so that the next person who visits has an enjoyable stay!
Finally, remember to check whether or not your trip dates match those of any potential renters!
Conclusion
The sharing economy has made it easier than ever for individuals to access assets, experiences, homes and unique skills at an affordable cost. With the right apps on your phone and some planning ahead of time, travelling can be much more fun than having to deal with hotels or taxis while on vacation!