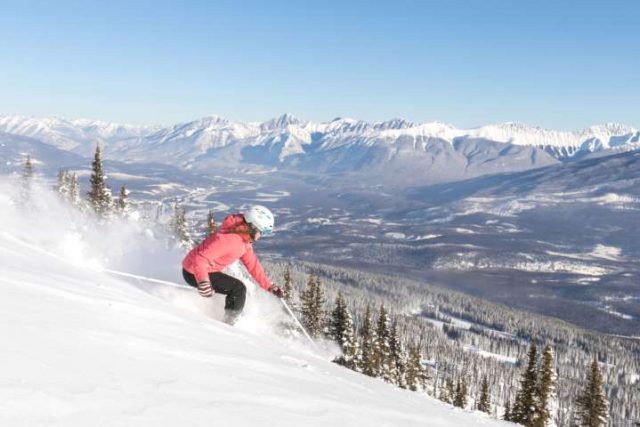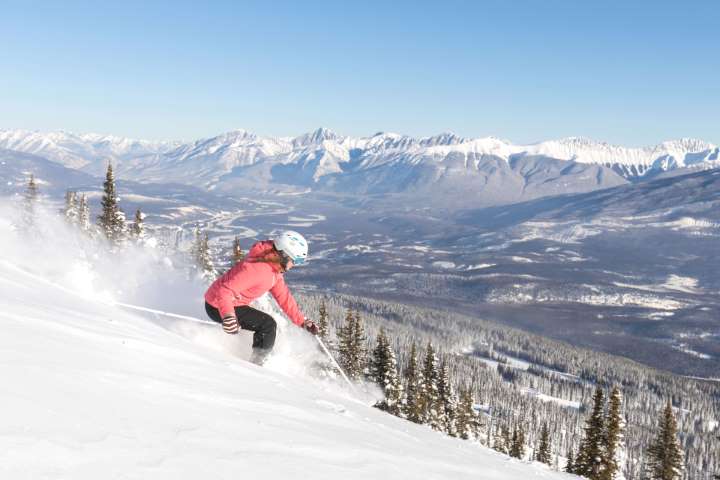 This year has been a tough one and we are in need of a vacation more than ever before. As soon as the holidays roll around it has us longing to turn off our laptops, switch on the out of office and experience some escapism away from the hustle and bustle of everyday life. If you are an avid skier or snowboarder, it is one of the best ways to spend your vacation time, as it has something for everyone. Yet one aspect which might not be so welcome, is the airport experience. This is particularly true in the current climate where Covid has us wanting to spend as little time near to other strangers as possible – something that is near unavoidable in an airport! While those travelling on a commercial flight are having the backs of their seats kicked, waiting despairingly for their luggage to appear on the carousel and sighing at the inevitable delay, you could be breezing through in a five star private jet experience. If this is more your style, it is time you go thinking of where to go. Here are six top ski resorts for you to fly to by private jet this winter.
Bryce Resort
Bryce Resort in the Shenandoah Valley is a great ski destination for families, friends and couples alike, looking for a getaway on their private jet. It is located just to the west of Mount Jackson and has eight different ski trails which are ideal for all levels and abilities. Bryce Resort has its own airport which is a simple 200 yard walk from the tie down areas to the slopes. You can also enjoy a myriad of mountain adventures such as ice skating, ski racing & snowboarding, snow tubing and lessons.
Waterville Valley Resort, New Hampshire
The family-friendly resort of Waterville Valley, north of Boston is a perennial east coast favorite. The deluxe Town Square condos can sleep groups of up to 8 people comfortably. Resort activities include skiing, fat-bike rentals, snow-shoeing, an ice arena, and even an escape room! Waterville Valley is easily accessible by private plane via Plymouth Municipal Airport, about 25 minutes from the resort.
Telluride, Colorado
Colorado's luxury destinations such as Aspen, Breckenridge, and Vail are extremely popular, but many skiers love the Old West town charm of Telluride. The epic terrain is perfect for advanced skiers and snowboarders, plus, the distance from Denver keeps the crowds away. Adventurous spirits will come for the heli-skiing and ice-climbing, while others will be content to enjoy the vistas from their private hot tub. Private planes can land at Telluride Regional, only 20 minutes from the historic town center.
Park City
Park City in Utah is one of the most popular US ski destinations for those with a private jet. This particular resort garnered its popularity mostly due to the Olympics. They boast some of the most stunning ski resorts with plenty of five-star ratings, making it the ideal spot for a luxury winter getaway. There are two main airports for private jets here, Russ McDonald Field (KHCR / HCR) which is roughly twenty miles from Park City and several FBOs, and Salt Lake City International (KSLC / SLC) which is four miles from downtown Salt Lake City.
Mammoth Mountain
Mammoth Mountain is a ski resort situated in California. It is an expansive and vastly popular resort, with 28 ski lifts to take you up the mountain tops that vary between 7,950 and 11,050 feet of altitude. With the highest summit of any California ski destination, you can reap the benefits such as deep, higher quality snow and enviable views and sunsets that have been known to last until July. Aswell as skiing and snowboarding, guests can enjoy snowcat rides, scenic gondola rides and Woolly's tube park which is great for the kids. The nearest airport is Mammoth Yosemite Airport which is just 19km from the ski resort.
Deer Valley
Deer Valley in Utah is known for being an upmarket ski resort that caters to a wealthier and more luxurious clientele. From the moment you touch down in your private jet, you will be treated like royalty. Amenities at this resort include free ski valets, free parking shuttles, boutique shopping and an array of fine dining options. There are a number of mountain runs and limits on how many can take the lift each day so it doesn't get overcrowded. The nearest airport to Deer Valley is located in Heber Valley and is about 18km away meaning you can make your way from the air to the slopes in no time at all.