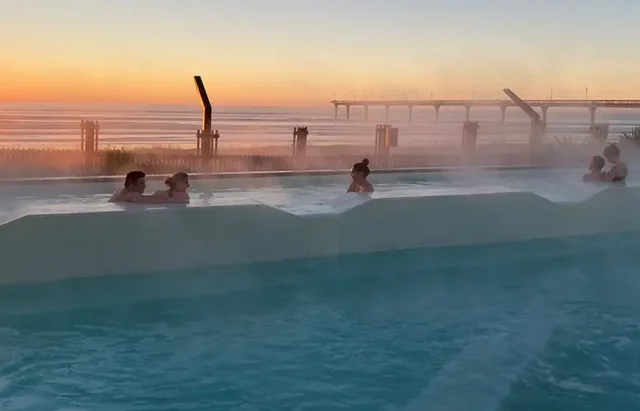 The start of a new year marks a fresh perspective on travel, offering a chance to craft memorable journeys. In 2024, Aotearoa New Zealand invites travelers to embrace a leisurely pace and choose picturesque paths – to linger and immerse themselves as 'temporary locals'.
Extended visits and a thoughtful exploration style foster deeper connections with Māori culture and communities, enabling visitors to genuinely experience a region from a local's viewpoint.
Foraging Experiences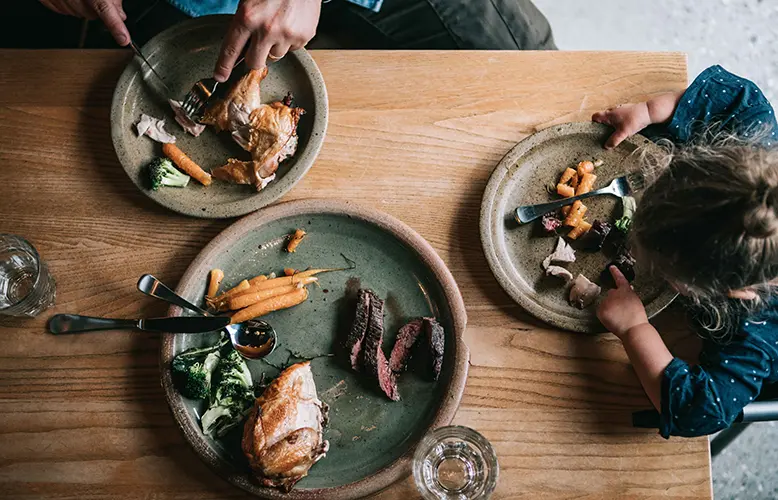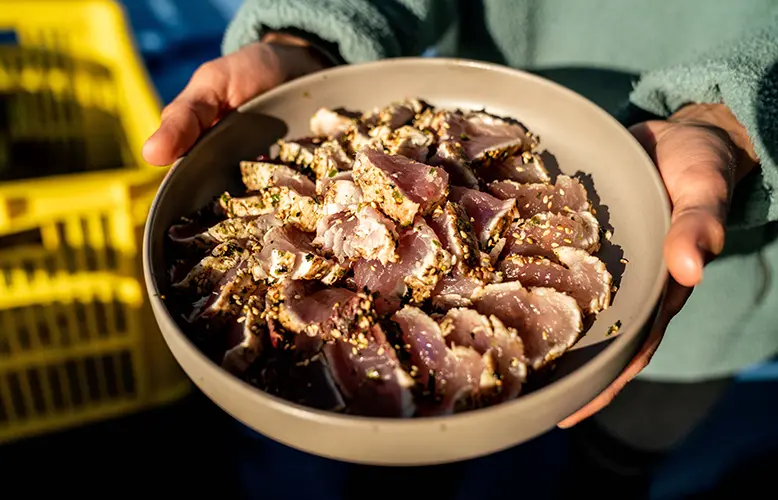 Embark on a wild Māori food experience with Treetops lodge & Estate, where a magical wilderness retreat becomes a culinary playground with limitless opportunities to expand one's palate. Guests take a beautiful stroll through Kiwi forests to hunt for native plants and herbs, while learning about their nutritional and medicinal properties, as well as their ties with Māori cultural traditions. Ingredients foraged are then taken to the Wild Food Cooking school at the estate, where guests and locals alike gather around to join in lively banter and engage with professional chefs. Guests learn about the preparation and properties of each ingredient gathered, creating garnished and watching a delicious meal come together from start to finish.
Top Catch Charters has partnered with Hapuku Kitchen cooking school to provide this exceptional sea to plate gastronomy experience, as the Kaikōura coastline is abundantly rich in aquatic life and has a vast range of Kai moana (seafood). This partnership invites guests for a Kaikōura kai moana "ocean to table" experience that celebrates the freshest and highest-quality ingredients. What first begins as a private fishing trip to catch your ingredients, then becomes an intimate afternoon with head chef Fiona Read to learn the skilful art of preparing and cooking your catch. The experience comes to a close with a feast, accompanied by local wines or craft beers to complement guests catch.
Wellness Experiences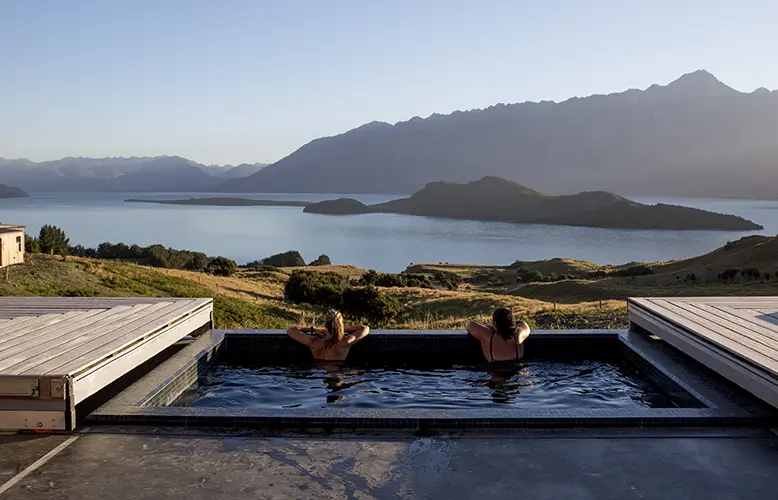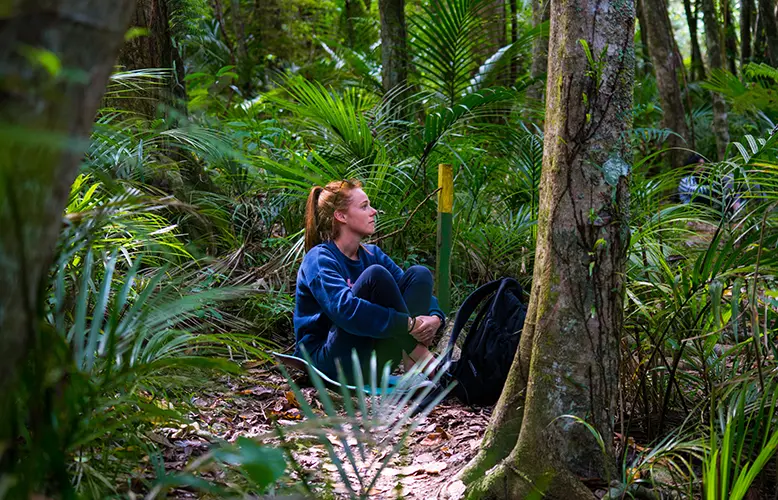 Tekapo Springs resides in the Aoraki Mackenzie International Dark Sky Reserve, which is the largest Dark Sky in the world. At 4,300 square kilometers and with minimal light pollution, it's a stargazer's paradise. Tekapo Stargazing is the only guided hot pools and star gazing experience in New Zealand. Guides escort guests to a secluded stargazing spot nearby, entertain and educate using a combination of astronomy and storytelling. Afterwards, guests can enjoy the exclusive use of the 38-degree hot pool and relax under a star filled sky. While poolside your guide will share local stories about New Zealand myths and legends integrated with the science behind constellations, planets, and galaxies. It is the ultimate relaxation and stargazing experience.
Discover and practice the Japanese tradition of Shinrin-Yoku, or 'forest bathing,' in Aotearoa, New Zealand. When guided through the forest, guests are asked to turn their attention to the sounds of rustling leaves, moss covered in droplets of morning dew, and pīwakawaka (fantail birds) flittering through the treetops. Guides at Terra & Tide encourage guests to become present and mindful, while gently exploring the beautiful surroundings.
Connect with Māori Communities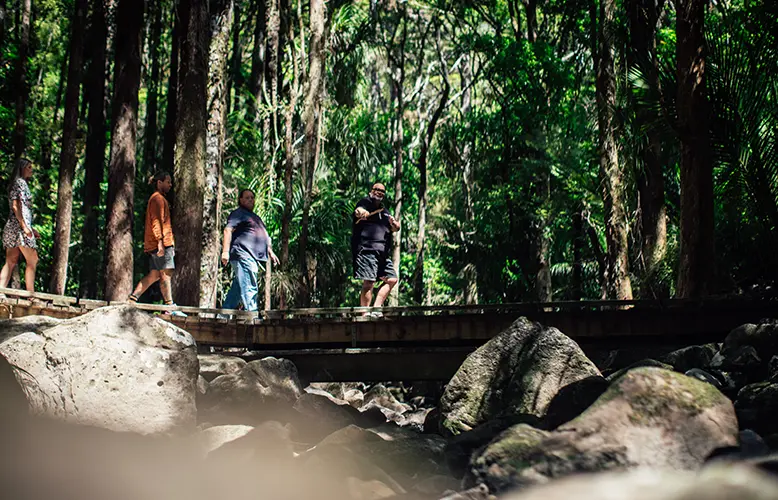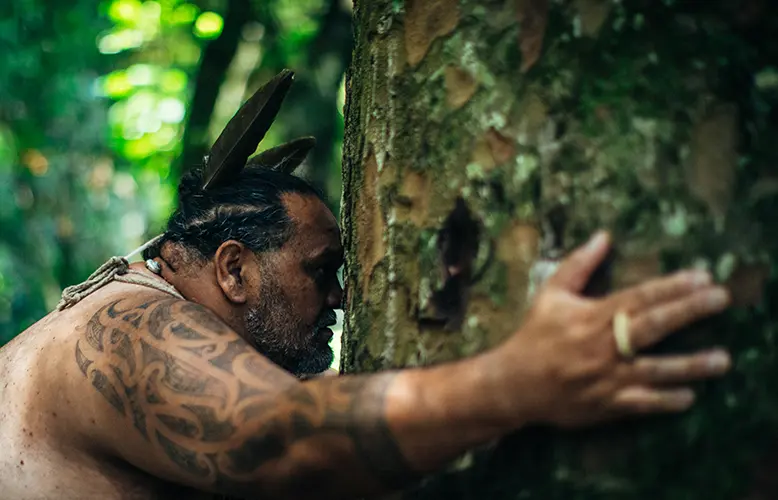 When asked to define Rotorua's Kohutapu Lodge, co-founder Nadine Toe defines the offering of her lodge as 'real people tourism'. A fitting description as guests are given the unique opportunity to immerse themselves in a real home and lives of a modern Māori community. While staying at the lodge, guests can learn to eel, weave, and perform the haka; experience a traditional hāngi or a guided marae visit; and view ancient Māori rock carvings amongst an array of additional experiences. While staying like a local, guests are also supporting local as funds from staying at the lodge go back into the community, with more than 30,000 hāngī meals having been provided to people in need and NZ$30,000 donated to the local marae.
MoaTrek Tours provide a perfect opportunity to craft and share a meal with local Kiwi around their own kitchen table. In mid-Canterbury, owners of Mackenzie working farm Akaunui Di and Ian cook a home-grown meal filled with seasonal vegetables from Di's Garden, paired with lamb and beef from the farm. After lunch, take a stroll through the lively and vibrant 12 hectares of groomed gardens. Additionally, while on a MoaTrek tour, locals Karen – who is descended from local Māori tribe Tuhourangi Ngati Wahiao – and her partner David cook up a hearty meal at Pounamu Lodge, using Māori herbs grown in the garden and other fresh produce from their land.