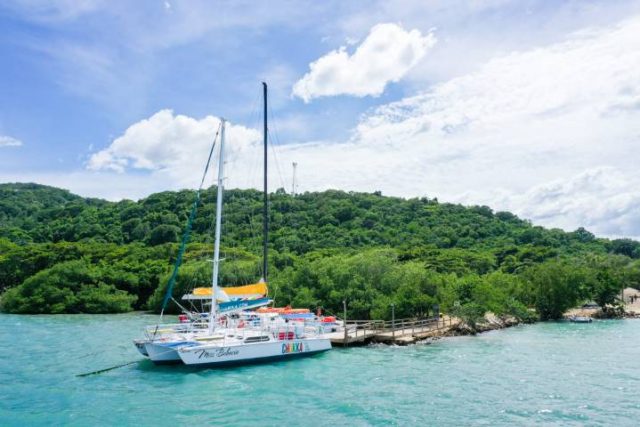 One of the fastest-growing industries specializing in unique customer experiences is the boat rentals industry. Based on current market research data, the boat rental industry in the U.S. has a market size of $5 billion with just over 17,500 registered businesses. Experts expect the industry to remain highly profitable as increased demand persists. This opportunity is too good to pass up for boat owners. This year, you can start a rental business, whether you have a fishing boat, a pontoon or houseboat, or a ski boat. But how to start this venture? How do you go about renting out your boat? Let's find out more about it in this boat rental guide. 
How to Rent Your Boat
People rent boats to have the boating experience without the hassle and costs of ownership. Anglers rent fishing boats to check out the local fishing hot spots. Vacationers who want to indulge in water sports like jet skiing, windsurfing, paddleboarding, canoeing, and kayaking, are willing to rent these small watercraft by the hour. Other boat renters want to spend time water skiing or scuba diving. Don't forget tourists who wish to check out island destinations. These customers will pay good money for that hands-on experience.
So how do you rent your boat and provide that incredible personal experience? How do you find success in the boat rental industry?
Define Your Target Market
Boat rentals cover various markets, each one with specific needs. Usually, the type of boat you have dictates the market you serve. If you have a fishing boat, you're serving anglers or fishing tourists. For deck boats, your market is people who want a more leisurely experience. This type of boat has a wider, spacious deck, making it ideal for families who may want to do various activities, like swimming, fishing, or stargazing. Large powerboats are best for tourists looking for luxury cruising, island hopping, and pleasure boating experiences. As you clearly define your market, you can create more focused marketing strategies for your customers.
Location, Location, Location
The success of a boat rental business depends on many factors, and one of these is the business location. A good boat rental business location has the following features.
Pleasant climate and weather conditions – an area with year-round good weather is a great place to do business.
Presence of areas of interest – an area with natural attractions such as islands, diving spots, waterfalls, lakes, and other scenery is a great place to start a boat rental business. Additionally, artificial destinations like hotels, theme parks, resorts, etc., are also great places to start this type of company.
Presence of recreational activities – a place where water activities such as beaches, lakes, and riverbanks are great for setting up your boat rental business.
Boating Permits are Essential
Whether or not you will need permits to start your boat rental business will depend on your location. It's common to secure a commercial business permit for a rental company. You may also need a permit and pay a fee for using a harbor or marina. Contact your local officials or state licensing agency about boat rental requirements. Be sure to keep track of when your permits expire. You don't want to find yourself unable to meet a client's request because your boat cannot legally go out on the water.
Finding Quality Staff
You may only need a few helpers for a small boat rental business. But if you have several boats and plan to cater to many customers, you need a team to help you out. Sometimes, you may only need more staff members during peak seasons. For a typical boat rental business that caters to fishing tourists, you need a ship captain, deckhand, maintenance personnel, and docking crew. You also need office staff and customer service personnel to ensure your customers are getting the best personal experience.
Setting Up Your Business Area
You need commercial docking facilities at your business location to ensure that your customers are safe, secure, and comfortable as they use your services. There are no specific rules in setting up boat rental facilities. It mostly depends on what type of boat rental business you want to set up.
Consider a Boat Rental Booking System
Most boat rental customers use the internet to look for a business. Once they're satisfied with your service, they will readily book a rental. For this reason, you need a reliable boat rental booking system, an automated booking, and a scheduling system. With a DIY booking tool, your customers can book in advance; there's no need to talk to a live person to do this.
Boat Marketing
With your location, facilities, and staff ready to serve customers, it's time to set up your boat rental marketing plan. You need to develop an excellent campaign to promote your business, attract more customers, and stay ahead of your competitors.
Update Your Google Business Profile (GBP)
Your GBP is the first thing your customers find when looking for your business online. A GBP listing works together with Google Maps, which helps your customers navigate to your destination. Your listing comes with your business address, phone number, website link, hours of operation, photos, and customer reviews. You should also include a short description of your business to give your customers an overview of what you offer. Updating your GBP should be done regularly.
Improve Your Website Content
Maintain a quality boat rental website with highly informative content. Use original videos, photos, and text content. Provide content that your customers need, like weather updates, travel advice, and boat rental tips. Also, by providing timely content, you improve your online reputation.
Your Website on Mobile Devices
Mobile web traffic is about half of all the internet traffic worldwide. Statista revealed that mobile devices contributed to 54.4% of online traffic in the fourth quarter of 2021. Your boat rental business must not overlook this opportunity! Update your website, so it's viewable and usable online.
Traditional Marketing Also Counts
As much as most of your customers will find you through the web, you can't deny that many will stumble upon your business through traditional marketing means. For this reason, you must never overlook traditional strategies like using flyers, leaflets, brochures, signage, TV, and radio ads.
Providing That Rich Customer Experience
What makes your business better than others with the same concept? The answer lies in how you plan to provide that fantastic customer experience. To go about this, you need to carefully study your market, what your customers are looking for, what great boating experience they are talking about.
A digital marketing company can help you boost your online presence and reach your target market. Digital Authority Partners says that with an effective digital marketing team, you can create effective marketing strategies and take the lead in your local boat rental market.
Final Words
Success in the boat rental business depends on many factors. Your location, staff, and equipment are crucial to providing the best customer experience. Partner with a reliable digital marketing expert and be steps closer to delivering the best experience and conquering your market.