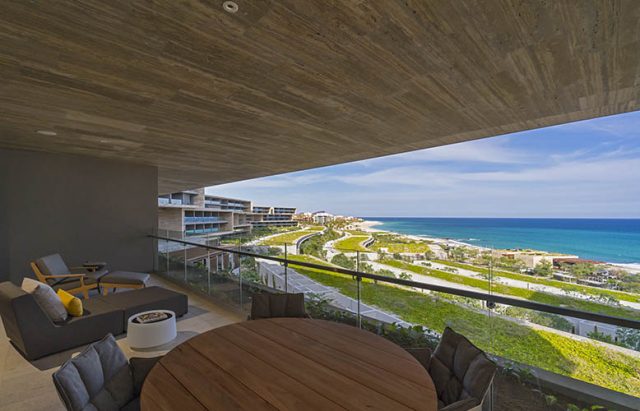 Cabo welcomes back one of its crowning jewels Solaz, A Luxury Collection Resort after renovations to upgrade the property.
Solaz's updates include:
· 18 new luxury suites for guests (bringing room count to 145)
· New Villa Solaz suite
· 2 new Wellness Suites
· Renovation to the Calypso Terrace—now offering expansive ocean views
· Upgrades across common areas of resort
Located on 34 majestic acres overlooking the Sea of Cortez, Solaz presents sweeping vistas at every corner with the unique landscape of Baja California providing dramatic scenery where the desert meets the azure waters of the Pacific Ocean. The resort offers the ultimate experience of rest and relaxation with its Artisan-butler service and concierge team providing all the pampering guests could want.
Celebrating art and architecture at every turn, Solaz features works created by top Mexican artists. Some of the notable features include architecture by renowned firm Sordo Madaleno and sculptures and art by artist César López-Negrete.
Amenities at the resort include 50-meter infinity pools lining 1,246 linear feet of white sand beaches overlooking the ocean Its state-of-the-art exercise facilities feature Technogym® equipment and group or personal fitness instruction, and the 10,000 sq. ft. Ojo de Liebre Spa (Ojo). In addition, Solaz's rich culinary program highlights fresh and local seafood and features seven unique on-site dining experiences.